Cherif Chekatt, Man Accused of Strasbourg Christmas Market Shooting, Killed in France, Officials Say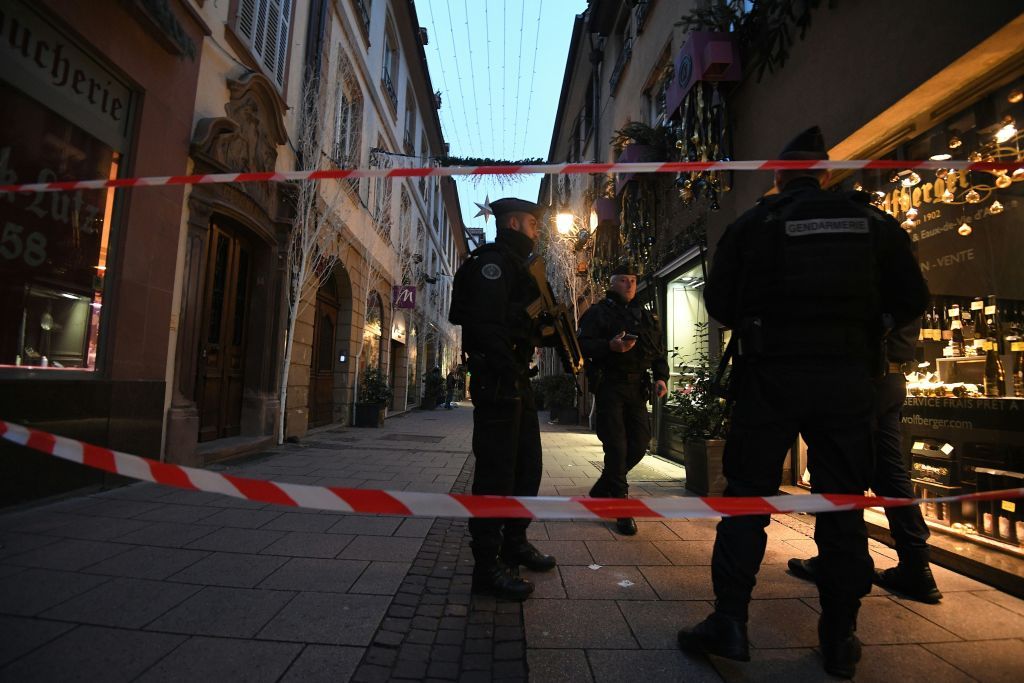 The man suspected of killing three and injuring 13 near the Strasbourg Christmas market has been killed.
French Interior Minister Christophe Castaner confirmed the death of 29-year-old Cherif Chekatt, who was located by police after a two-day manhunt. Chekatt was killed in a gun battle with officers, Castaner said.
The news was first reported by Reuters.
According to Castaner, the police recognized Chekatt as he walked in the Neudorf district in Strasbourg on Thursday night. When the police approached Chekatt, he opened fire on the officers, who responded and killed Chekatt in the exchange.
"As I am speaking to you, I am thinking about the victims and the wounded. I am thinking of those close to them. I am thinking of Strasbourg and France that was hit by this terrible attack," Castaner said.
Chekatt, a French national, had a criminal record of 27 convictions in France, Germany, and Switzerland. He was also on a terror watch list after being radicalized in 2015 while serving time in a German jail.
Chekatt opened fire near the Strasbourg Christmas market around 8 p.m. on Tuesday. According to CNN, Chekatt shouted "Allahu Akbar!" ("God is greatest!") before he began shooting.
Cherif Chekatt, Man Accused of Strasbourg Christmas Market Shooting, Killed in France, Officials Say | World