Cherokee Nation Sending First-Ever Delegate To Congress
The Cherokee Nation is appointing its first delegate to Congress.
Two Native American tribes, the Cherokee and the Choctaw, are both granted the right to send delegates to the House of Representatives. The Choctaw still haven't exercised that right, but the Cherokee are in the process of sending their first: Lobbyist Kimberly Teehee, who served as Barack Obama's senior policy advisor for Native American affairs.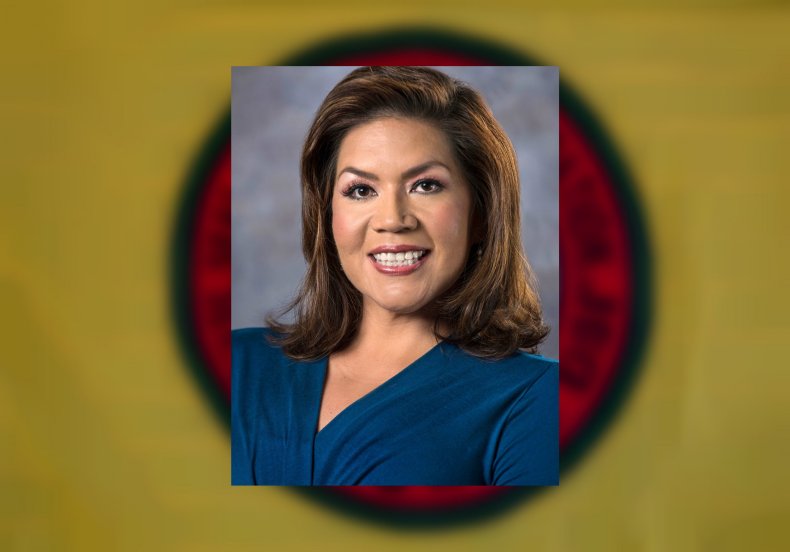 Born in Chicago, Teehee, 50, graduated from Northwestern University in 1991 and from the University of Iowa College of Law in 1995. She entered politics soon after, working for the Democratic Party as its first deputy director for Native American outreach. She currently serves as the Cherokee Nation's vice president for government relations.
On Thursday, newly elected Cherokee chief Chuck Hoskin Jr. sent a letter to the tribal council requesting a special meeting to consider her confirmation.
"At Cherokee Nation, we are exercising our treaty rights and strengthening our sovereignty," it read in part. "The announcement next week is simply the first step in a long process, having a Cherokee Nation citizen seated as a member of the U.S. House of Representatives. We are eager to work with our congressional delegation from Oklahoma to move this historic appointment forward."
Representation in the federal government is increasingly important for many Native Americans who are worries about the Keystone XL pipeline and other encroachments on tribal lands, as well as enduring poverty, health issues and infrastructure problems.
Democratic presidential contenders descended on Sioux City, Iowa, this week to court the Native vote and discuss hot-button issues like health care, education and violence against indigenous women. (Elizabeth Warren took the opportunity to apologize for claiming direct Indian heritage.)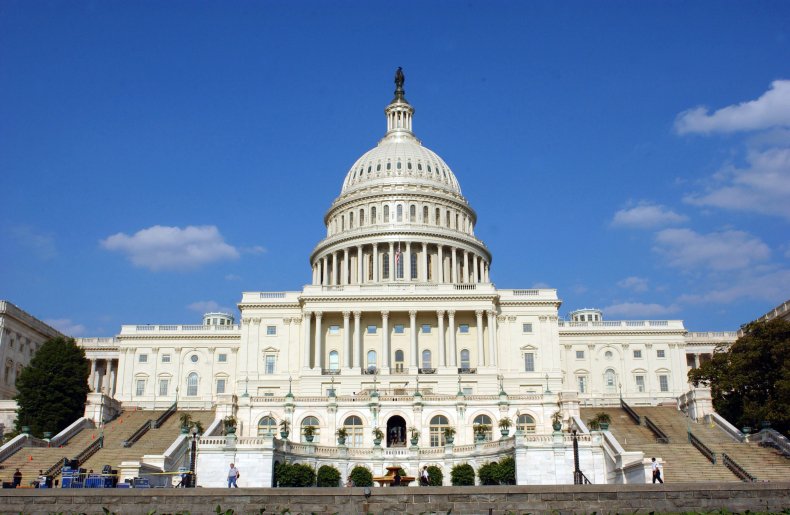 Still it's not a foregone conclusion that the tribes will go blue in the 2020 election: President Trump has used white nationalist rhetoric and mocked Native casino owners as drug dealers and violent criminals, but nearly a third of Oklahoma's Native American state legislators are Republicans, as U.S. Representatives Markwayne Mullin, who is Cherokee, and Rep. Tom Cole, a member of the Chickasaw .
A case currently before the Supreme Court, Carpenter v. Murphy, raises the question of whether Congress disestablished the Muscogee (Creek) Nation reservation when it admitted Oklahoma to the Union.
Another SCOTUS case, decided in April, determined that Wyoming's statehood did not negate an 1868 federal treaty allowing the Crow Tribe's right to hunt on the "unoccupied lands of the United States."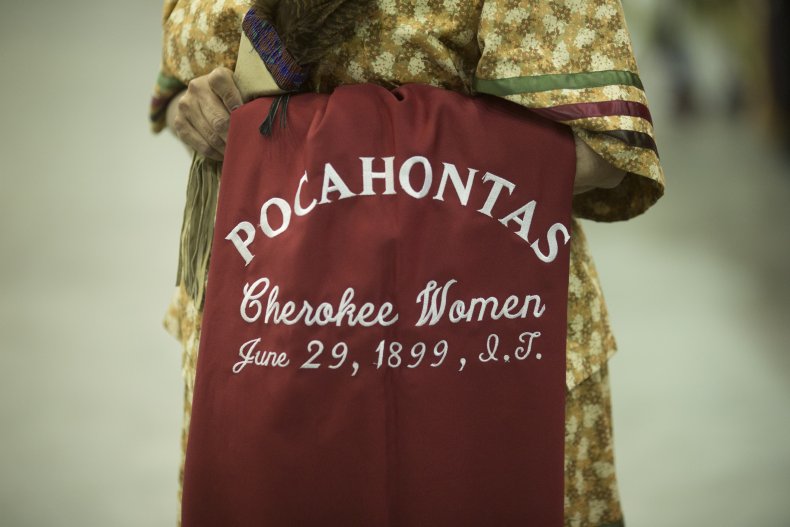 The Cherokee Nation is the largest remaining Native American tribe in the U.S., with more than 370,000 members. The 1835 Treaty of New Echota, which provided the legal ground work for the forcible removal of the Cherokee from Georgia and set into motion the Trail of Tears, also established terms for the Cherokee to send a representative to the House of Representatives.
But it's never been attempted in practice, and it's not clear what will happen if and when Teehee goes to Washington.
"Even if it doesn't go anywhere, non-Indians should be forced to face up to what we did and I think this is a tool that could be used to challenge not only our understanding of democracy, but also our understanding of history," American University law professor Ezra Rosser, who specializes in federal Indian law, told the AP.
Delegates are non-voting members allowed some powers in the House. They can introduce legislation for voting, speak on the floor and cast votes in committees of which they are members.
Currently, the House has six non-voting members: A resident commissioner from Puerto Rico, and five individual delegates from the District of Columbia, Guam, American Samoa, the Northern Mariana Islands and the U.S. Virgin Islands.