Cherokee Nation: Stronger One Year After the American Rescue Plan | Opinion
The past two years of the global pandemic have highlighted far too many vulnerabilities in public health and infrastructure throughout the world. Unfortunately, for those of us in Indian country, those vulnerabilities have been especially pervasive and particularly severe. In the Cherokee Nation, our elders—who play a crucial role in preserving our identity, traditions and culture—faced some of the greatest risks of their lifetimes. And far too often tribal reservations have not been given equitable access to the resources critical for protecting our citizens and keeping the economy functioning as much of our regular life shut down.
Fortunately, one year ago this month, the U.S. Congress passed and President Joe Biden signed a historic bill that helped Indian Country not only weather this crisis but become more resilient before the next. The American Rescue Plan Act (ARPA) kept Cherokee families and communities secure and made a foundation for a better future.
It did so by recognizing that sovereign tribal governments are best suited to address their communities' needs because they are the ones that see those needs every day. Rather than have solutions imposed upon them, tribes were given a full seat at the table to ensure investments were used effectively and wisely.
The Cherokee Nation's sovereign government qualified for $1.8 billion out of the American Rescue Plan's total investment of $350 billion. Those dollars were essential for combatting COVID-19 on our reservation in northeast Oklahoma. From bolstering our health care system to providing emergency food assistance, protecting jobs, supporting distance learning and much more, the American Rescue Plan delivered in a time of great need.
About half of the funding was distributed to tribal citizens as individual assistance. Every Cherokee who applied was issued $2,000. The payments brought much needed relief to our citizens during the worst months of the pandemic.
Dollars were also set aside to pay our workforce, more than 4,300 employees in rural Oklahoma, when they had possible COVID exposure and needed to isolate for safety protocols. We also invested funds in "premium pay" for those essential staff who worked in public settings.
With ARPA dollars, we have been able to prioritize both physical and behavioral health care. Part of our allocation is supplementing our own efforts to build a new hospital for the Cherokee Nation Health System, the largest tribally-operated health system in the country. Our current hospital is badly outdated and undersized for today's patient population. Once the new hospital is operational, the old location will be repurposed as a hub for our mental health and addiction treatment services.
Other investments helped reduce learning disruptions for Cherokee students. As schools shifted to online classes, we distributed hundreds of wireless internet hotspots to Cherokee families with K-12 students. We built free Wi-Fi access points and continue to expand broadband access across our largely rural 7,000 square mile reservation so that Cherokee families are able to work and learn in the safety of their home community.
The pandemic has required all of us to bring extra attention to our most basic needs, and perhaps the most basic of all is having enough nutritious food. The Cherokee Nation held numerous drive-through food distribution events across our reservation. These events delivered millions of meals to families who may have lost jobs, or had other family members move in during the height of the pandemic's economic hardship.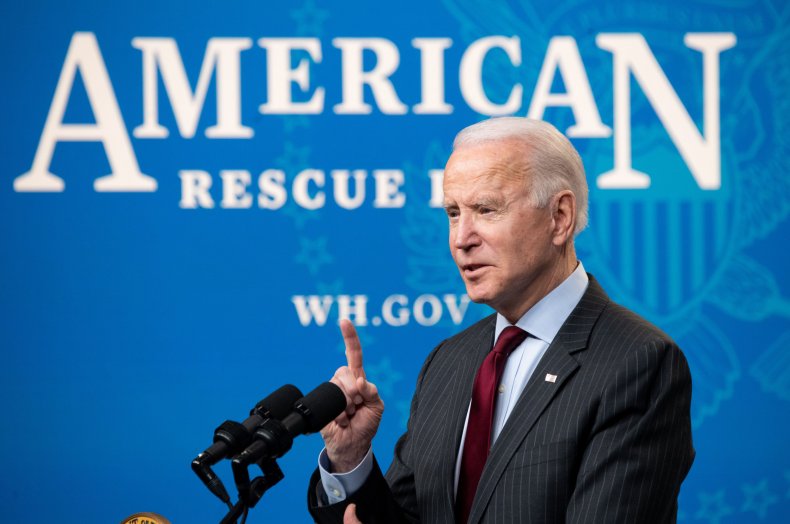 Besides food, we know that a safe place to live is the foundation of a secure family unit. That's why we have also invested in housing for vulnerable populations, including older adults fluent first-language speakers. We've built new homes and assisted families with rent. That has enabled Cherokees to more easily quarantine when needed, and it has helped us to rescue survivors from domestic violence situations.
COVID-19 has left a mark on our region and the whole world, but we continue to invest in ways that will help us build back even stronger. I am especially proud of our ARPA investments in workforce training. Workers who were displaced by the pandemic are learning new highly demanded skills that in most cases lead to better paying jobs.
The American Rescue Plan Act was a lifesaver for the Cherokee Nation and our more than 400,000 Cherokee citizens. We have been responsible stewards of those dollars to support families, ensure access to health care and education and protect jobs. However, the work is not done. As the Cherokee Nation and our neighbors in northeast Oklahoma move closer to life after the pandemic, we are committed to making that life more prosperous, healthy, sustainable and ready to respond to whatever comes our way.
Chuck Hoskin Jr. is principal chief of the Cherokee Nation.
The views expressed in this article are the writer's own.