Photos: Cherry Blossom Season Arrives in Tokyo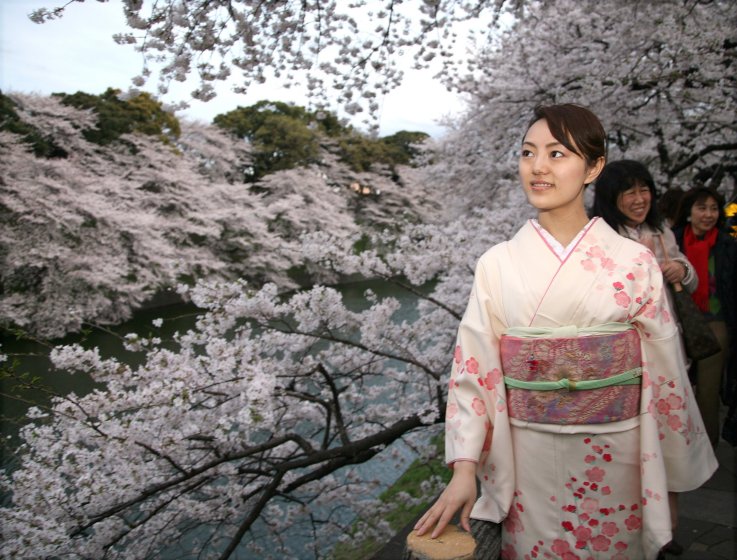 Cherry blossoms, or sakura, are deeply embedded in Japanese culture—Their delicate nature symbolizes the arrival of spring and the fleeting nature and beauty of life. Hanami, or picnicking under a blooming sakura tree, is a tradition in Japan that dates back at least to the third century.
The brief season for these delicate blooms begins in Okinawa in January and, reaches Tokyo in late March or early April, lasting for only a few weeks. Locals stroll through the hundreds of sakura trees in Ueno Park, sip sake amid the blossoms in Shinjuku Gyoen, and marvel at the illuminated trees along Meguro River during the Nakameguro Sakura Festival. The Japan Meteorological Agency uses a cherry tree on the grounds of the Yasukuni Shrine is used to officially declare that the flowers are in bloom in Tokyo.
Below, check out highlights from the 2019 cherry blossom season in Tokyo.