Cheslie Kryst's Heartbreaking Final Instagram Post After Tragic Death Devastates Fans
Cheslie Kryst, the well-known Extra correspondent and former Miss USA, died by suicide on Sunday morning. She was 30 years old.
Kryst jumped to her death from a New York City high-rise apartment building, New York Police Department confirmed.
Earlier that day, a final Instagram post with a heartbreaking caption was posted on Kryst's Instagram account.
"May this day bring you rest and peace," the message read alongside a selfie.
Kryst worked as a lawyer before being named Miss North Carolina in 2018. She began working in television after winning Miss USA in 2019, joining entertainment news show Extra later that year.
Tributes have poured in under the post as friends, fans and well-wishers try to come to terms with the news.
"There are no words. Your light will continue to shine," said model Nia Sanchez.
Fellow model Rima Fakih Slaiby added: "May you Rest In Peace Queen."
TV host Francesca Amiker wrote: "Cheslie, I am so sorry. I am so very sorry. You were such a light and you brought so much joy to the world. My heart aches for your family. Love you, Cheslie. love you."
Mari Pepin from The Bachelor wrote: "Beautiful Ches, may you rest peacefully. We love you so much."
"Oh sweet Cheslie... may you rest in eternal peace," added broadcaster Gio Benitez.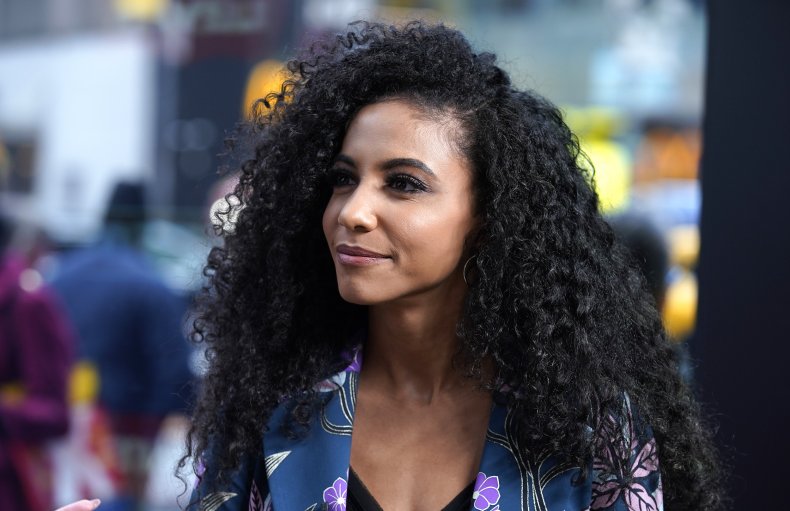 Kryst's family has confirmed her death and shared a statement with The Hollywood Reporter.
"In devastation and great sorrow, we share the passing of our beloved Cheslie," they said.
"Her great light was one that inspired others around the world with her beauty and strength. She cared, she loved, she laughed and she shined.
"Cheslie embodied love and served others, whether through her work as an attorney fighting for social justice, as Miss USA and as a host on EXTRA. But most importantly, as a daughter, sister, friend, mentor and colleague—we know her impact will live on."
In its own statement, Extra said: "Our hearts are broken.
"Cheslie was not just a vital part of our show. She was a beloved part of our Extra family and touched the entire staff. Our deepest condolences to all her family and friends."
Miss Universe also shared a statement about Kryst's death and offered condolences to her family.
"She was one of the brightest, warmest, and most kind people we have ever had the privilege of knowing," it read. "Our entire community mourns her loss, and our thoughts and prayers are with her family right now."
Activist Bernice King urged her followers to be aware of depression in themselves and others. "Such incredibly sad news about #CheslieKryst," she tweeted.
"Depression creates deep despair & an overwhelming illusion that there's no way forward in life. Remember: looking good & doing good things doesn't = feeling/thinking 'good' Check on YOU, too."
If you have thoughts of suicide, confidential help is available for free at the National Suicide Prevention Lifeline. Call 1-800-273-8255. The line is available 24 hours every day.