The mother of Cheslie Kryst, the former Miss USA who committed suicide in January, will appear as a guest on the upcoming series of Jada Pinkett Smith's Red Table Talk.
Of the many people set to appear in Season 5 of the Smith family talk show, an emotional segment from the trailer shows Kryst's mother April Simpkins sitting at the table with Jada, her daughter Willow Smith, and her mother Adrienne Banfield-Norris.
Kryst was a TV correspondent on Extra and was crowned Miss USA in 2019. She jumped to her death from a high-rise building in Manhattan on 30 January 2022, and her death was ruled as a suicide. Kryst's mother confirmed afterwards that she suffered from "high-functioning depression."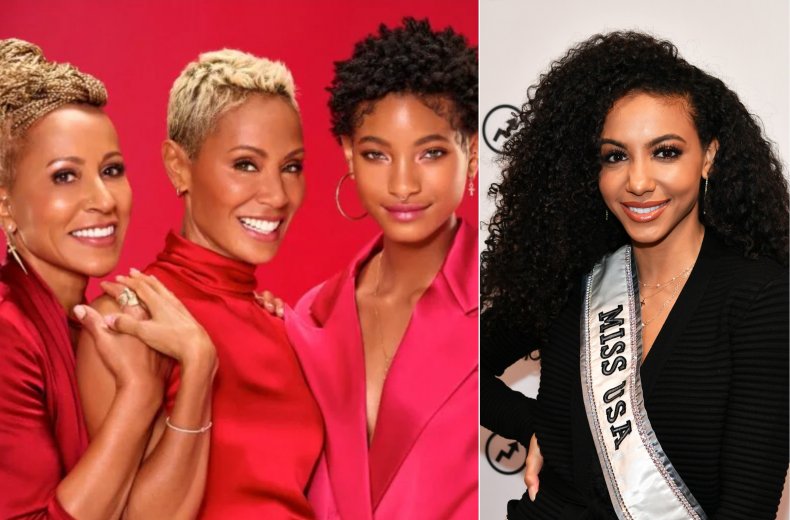 The launch of the Season 5 trailer of Red Table Talk, which airs on Facebook, has been met with mass intrigue as viewers look for comments from Pinkett Smith on the Oscars slap. The Academy Awards, Will Smith and Chris Rock aren't mentioned during the trailer, but there are plenty of other topics up for discussion.
Listed among the guests are the "heartbroken parents of Miss USA Cheslie Kryst who tragically died by suicide earlier this year." Within the trailer we only see and hear from Simpkins.
"It was so hard," she's heard saying in the trailer. "I walked through the door and just collapsed in my son's arms." As Simpkins is speaking, the camera shows Willow comforting her mother Jada as she appears to break down in tears listening to the story.
Red Table Talk is known for its emotionally raw conversations in which members of the Smith family either openly discuss topics among themselves, or with special guests. Notable episodes in the past have featured Willow admitting she self-harmed, Jada and Will discussing the hard points of their marriage, and Jada opening up about her "entanglement" with August Alsina.
Coming up in Season 5, the trailer and brief description posted by the official Red Table Talk Facebook account lists Janelle Monáe, Kim Basinger and her daughter Ireland Baldwin as guests. The show will also feature victims of recent high profile crimes with guests who were victims of the notorious "Tinder Swindler" and people who were duped by Anna Delvey.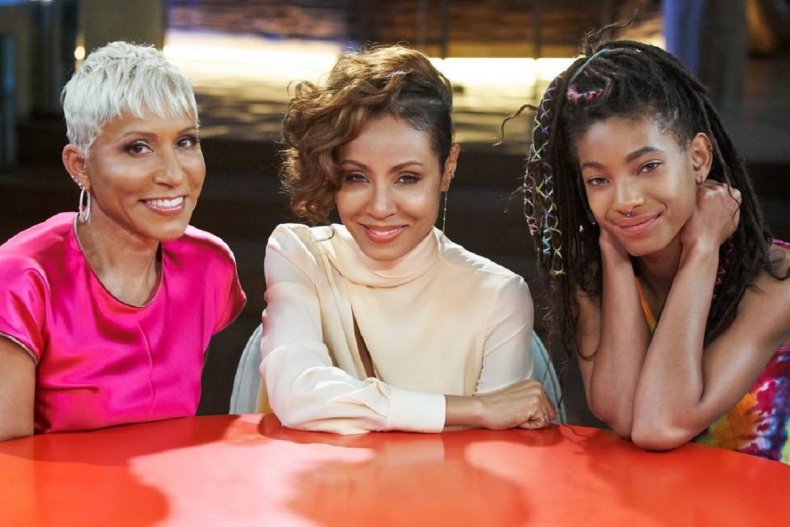 Another episode focused solely on the Smiths will see the family's children, Willow, Jaden and Trey, head to the table together for the first time.
According to her own Instagram account, Simpkins is a mother of six children, an athlete and an entrepreneur. Within her bio she includes a link to a memory dedicated to tributes for Kryst's life. In recent months, Simpkins has shared memories she has with her daughters, and shares images of Kryst with her followers.
The first new episode of Red Table Talk launches on Facebook on Wednesday, April 20 at 9 a.m. PST.