Chess Federation Faces Sexual Misconduct Reckoning
In February, former U.S. women's chess champion Jennifer Shahade alleged on social media that she had been sexually assaulted by grand master Alejandro Ramirez and that the U.S. Chess Federation knew about it. She has since made further allegations saying that more women have opened up to her about their experiences with Ramirez and that the authorities are not taking appropriate action.
In her original statement, that was posted on Twitter, Shahade claimed that she had twice been sexually assaulted by Ramirez, who has been one of the most recognizable faces in American chess over the past two decades.
She has claimed that the allegations were reported to the US Chess Federation and the St. Louis Chess Club, which is heavily influential in the game, but that they have failed to act upon her claims.
Ramirez, 34, was born in Costa Rica but changed allegiances to represent the United States in 2011. At the age of 15 he became the first grand master from a Central American country and was the second-youngest in the world at the time.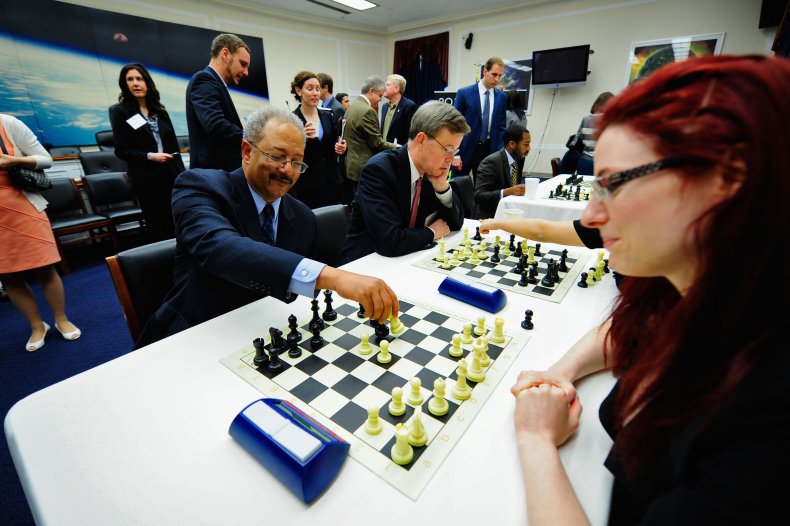 More recently Ramirez has been given roles in which he has coached women and girls over the past decade or more.
Shahade wrote: "Currently there are multiple investigations underway on Alejandro Ramirez and sexual misconduct, including a series of alleged incidents involving a minor.
"I was assaulted twice by him, 9 and 10 years ago. I'd moved on until the past couple years, when multiple women, independent of each other and with no knowledge of my own experience - approached me with their own stories of alleged abuse. These accounts were from much younger alleged victims."
She continued: "I saw alarming evidence, including texts that admitted abuse of a minor while he was coaching her, as well as a text to an alleged victim about being an underage 'temptress'.
"The road to investigation and potential consequences has been a very stressful process."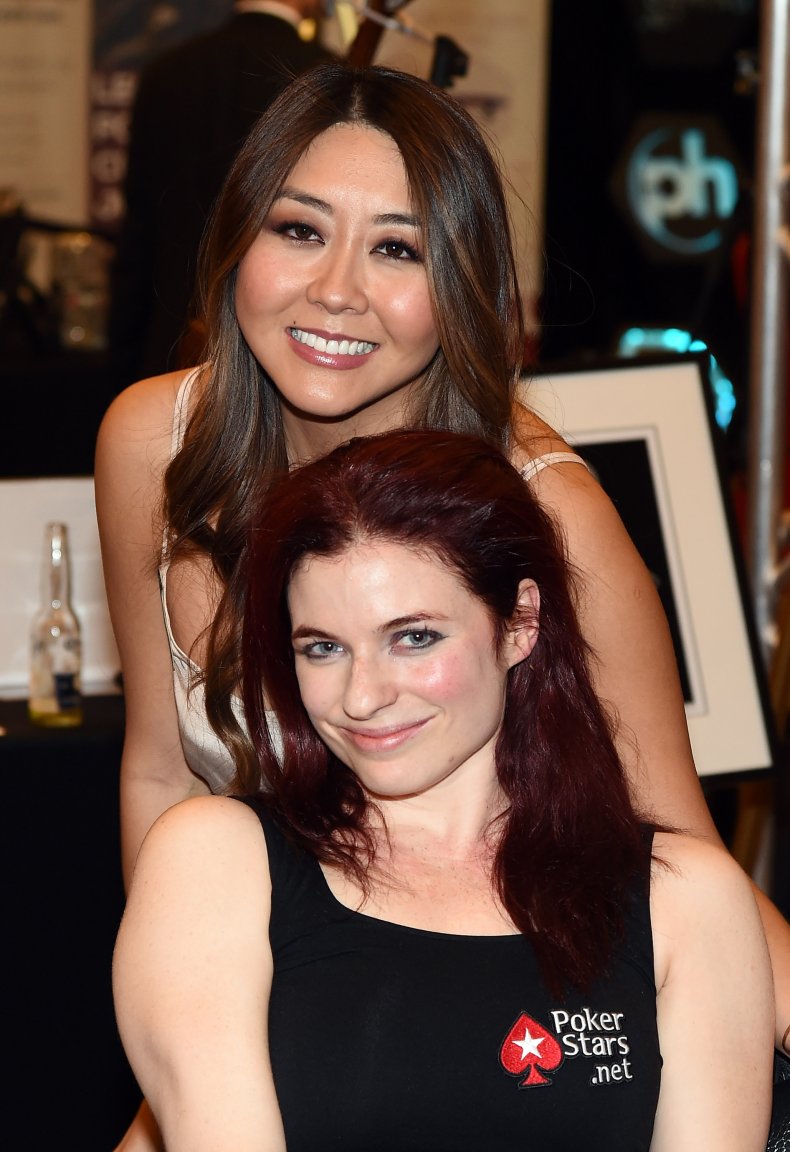 Shahade is also an accomplished poker player.
Her statement continued: "You may have noticed I've taken a major step back from [chess] commentary as this plays out.
"I've filled the time with poker, writing and promoting girls in chess. And yet a lot of that work to make chess more inclusive is futile if we cannot make crystal clear that the safety of women, girls, children is of the highest priority. And that's why I'm speaking out now.
"Thanks for your support and patience for more details."
Referring to her original post on Twitter, she later wrote: "Since I posted this, four more women have contacted me about alleged misconduct from Ramirez, ranging from harassment to sexual assault to grooming students. Seven if including second hand reports."
Shahade then added: "This is hopefully nearing the end of a long battle. Ever since I heard from younger women, I have not rested in raising alarms and working on this. I am thankful for everyone who's given support over the past two years and today."
The chess champion concluded with a third tweet: "Seven additional women have reached out to me with stories of alleged abuse/assault by Alejandro Ramirez since my original post."
Chess master Misha Vilanchuk, founder of the Mindful Masters Chess Academy, replied to Shahade, backing up her claims and apologising for not speaking up at the time.
He tweeted: "I hate to say this, but I was aware of this back in 2010-2012," going on to accuse Ramirez of "grabbing underaged girls."
Ramirez has issued a statement through his attorney, Albert Watkins, in which he states that he has resigned his roles at the St. Louis Chess Club and as coach of the St. Louis University chess team.
He has said that the allegations are a "negative distraction."
Watkins said: "Superimposing today's mores on erroneous recitals of acts of yesteryear is a recipe for disaster for both the accused and the accuser."
Newsweek has contacted both the US Chess Federation and St. Louis Chess Club for comment on the allegations and their knowledge of them.
The US Chess Federation sent a statement, which was released on Thursday following allegations in the Wall Street Journal (WSJ).
They wrote: The United States Chess Federation (US Chess) is committed to protecting the safety of its members and their right to be treated with respect. As part of that commitment, US Chess adopted the Safe Play Guidelines in 2019.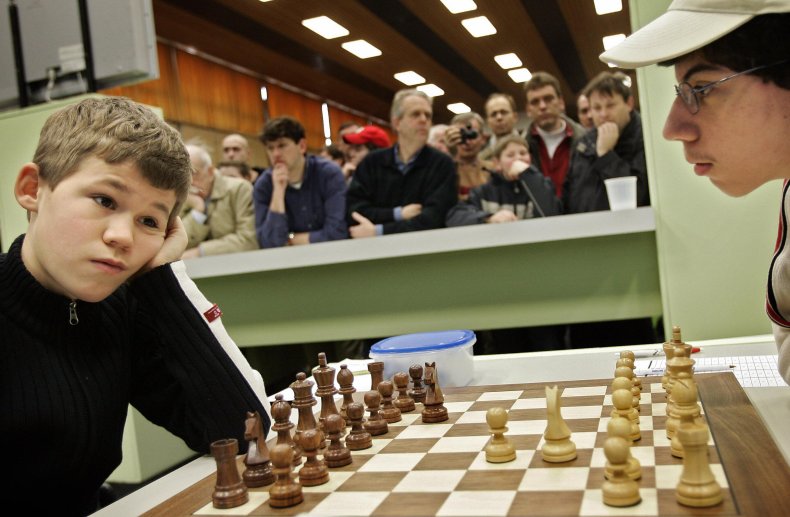 "While the allegations in the article are deeply concerning and will be evaluated as part of US Chess' ongoing investigation into this matter, we feel it is important to clarify several points.
"First, Mr. Ramirez is not employed by US Chess. Second, US Chess has no record of any reported allegations regarding Mr. Ramirez's conduct prior to 2020.
"In 2020, when US Chess learned of allegations regarding Mr. Ramirez's conduct in years prior, it stopped engaging Mr. Ramirez in any capacity where he would come into contact with minors.
"Additionally, other than submitting freelance articles and appearing on a podcast, Mr. Ramirez has had no meaningful engagement with US Chess since the allegations were made to US Chess in 2020.
"Third, Mr. Ramirez was selected as the coach of the 2022 Women's Olympiad Team; however, as is standard practice for our Olympiad teams, that decision was made by the team independently of US Chess."
US Chess continued to say that Ramirez has been suspended as they investigate the original allegations as well as the new ones that have come to light since Shahade's first tweet.
They added: "US Chess's investigation of the two formal complaints received in September 2022 regarding Mr. Ramirez's conduct is ongoing. US Chess strongly respects the right of alleged victims to control when and to whom they tell their story.
"However, because US Chess did not receive complaints from, or sufficient information regarding, the allegations of the other women referenced in the WSJ article, we have not had the opportunity to investigate and consider those additional allegations. That process is underway.
"In the meantime, Mr. Ramirez's US Chess membership has been suspended."
They concluded: "We encourage any victim or other persons with information relevant to this investigation to contact US Chess by emailing abuse@uschess.org or by submitting a complaint via the Safe Play Misconduct Report Form. Information received as part of this process will be kept confidential to the maximum extent possible."
Do you have a tip on a sports story that Newsweek should be covering? Do you have a question about chess? Let us know via entertainment@newsweek.com.