Magnus Carlsen Quits Chess Game After Just 1 Move in Video Viewed 1M Times
Reigning world chess champion Magnus Carlsen has sent shock waves through the chess world after resigning from a game after one move in a moment that has gone viral online.
The online contest between Carlsen and his opponent Hans Niemann on the second day of the Julius Baer Generation Cup on Monday had been highly anticipated but was cut shockingly short.
The moment that Carlsen resigned from the match has been viewed more than 1 million times on social media. Clips have also shown shocked reactions from commentators and hosts.
One clip, that was posted by the Chess24.com Twitter page has been viewed over 500,000 times.
Another clip, posted by the Meltwater Champions Chess Tour Twitter page, has been viewed more than 830,000 times.
In this particular clip, both Carlsen and Niemann can be seen via video on Microsoft Teams as they begin their match.
Once the Norwegian resigns from the game and turns off his camera, the commentators talk among themselves in surprise.
Chess player and commentator David Howell admitted that he was expecting a good match between the two opponents and to "focus on the chess again"
He made reference to a tweet Carlsen sent after a loss to Neimann earlier this month at the Sinquefield Cup in St. Louis, which fuelled rumors and speculation that the Norwegian believed the American had cheated.
"I've withdrawn from the tournament. I've always enjoyed playing in the @STLChessClub, and hope to be back in the future," Carlsen tweeted on September 5.
He included a video of leading soccer coach José Mourinho saying in a post-game interview that if he were to speak he would be in big trouble and he did not want to be in big trouble.
Tony Rich, the executive director of Saint Louis Chess Club, spoke about Carlsen leaving the tournament and said they would respect his decision, according to a RepublicWorld report.
"A player's decision to withdraw from a tournament is a personal decision, and we respect Magnus' choice," he said.
"We look forward to hosting Magnus at a future event in Saint Louis.
"The Sinquefield Cup, as do all Grand Chess Tour events, features the best chess players across the globe. We look forward to crowning a champion at the conclusion of this year's tournament."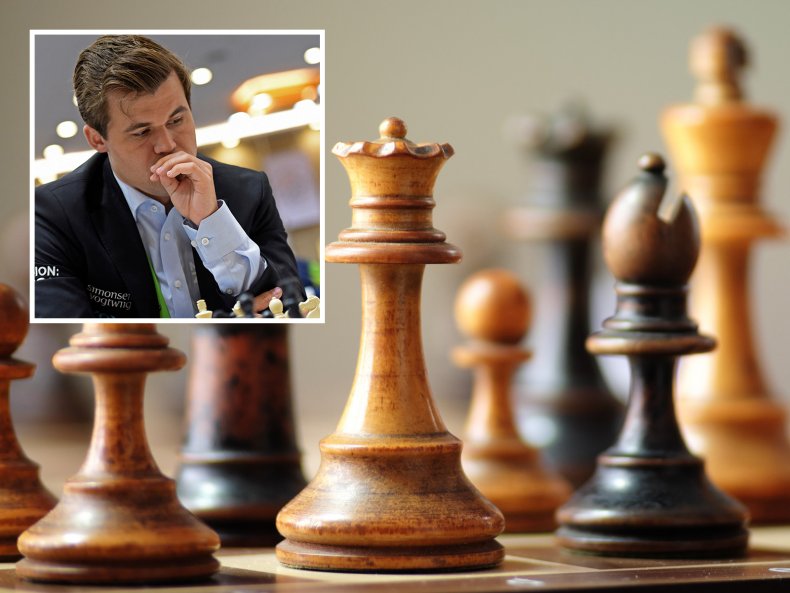 Many interpreted Carlsen's tweet as accusing Niemann of cheating but it is not clear how he could have done this.
One outlandish theory that gained pace online was that Niemann was using wireless anal beads to receive coded messages on what moves to make.
Starting on a joke Reddit post, according to a Kotaku report, the idea quickly morphed and people began to latch onto it.
Niemann denied any wrongdoing in an interview on September 6.
"I have never cheated in an over-the-board game," he said. "If they want me to strip fully naked, I will do it."