Jared Leto's VMAs Tribute to Chester Bennington: His 'Voice Will Live Forever'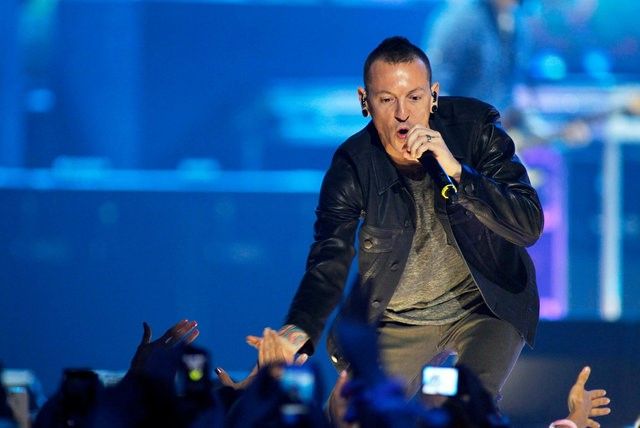 Jared Leto gave a stirring tribute to the late Chester Bennington at the MTV Video Music Awards.
"Chester was my friend, as he was to so many, and witnessing his life taught me important things," Leto said of the late Linkin Park singer, who died by suicide on July 20. "Especially about working relentlessly, pursuing dreams and being kind and caring while doing it.
Related: After Chester Bennington's death, suicide experts fear a contagion effect
"When I think about him, I see his face, which was always smiling," the actor added. "I think about his heart, which he wore on his sleeve. I think how kindly he treated me, my brother, our band. I think about his wife and his six incredible children."
Leto described the singer's voice as "ferocious and delicate" and remarked, "That voice will live forever."
Leto also spoke about Soundgarden frontman Chris Cornell, who also died by suicide recently and was friends with Bennington. He offered a message of hope for anyone struggling with depression or suicidal thoughts.
"If there is anyone out there who is watching this tonight, who feels like there is no hope—hear me now. You are not alone. There is always a way forward. Reach out. Share your thoughts. Do not give up. And I promise you this: The absolute biggest breakthroughs in life lie just beyond the darkest days."
The award show then played a segment of Linkin Park's 2010 VMAs performance.