How Chester Bennington and Linkin Park's 'Hybrid Theory' Changed the Face of Rock Music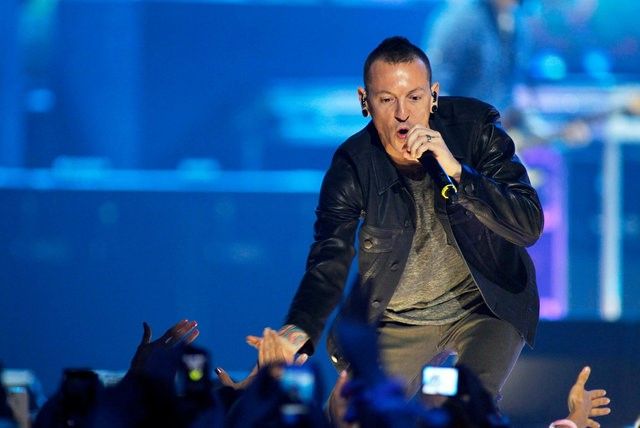 Since bursting onto the scene as the spike-haired, sewer dwelling frontman for Linkin Park, Chester Bennington and his rap-metal cohorts attracted equal amounts of devotion and derision. But what is undeniable is that Bennington, who was found dead at his Los Angeles home Thursday at the age of 41, had as large an influence on rock music in the early years of the 21st century as anyone.
Related: Remembering Chester Bennington's most memorable quotes and Linkin Park lyrics
When Linkin Park emerged seemingly out of nowhere in September 2000, rock music was still finding itself after the demise of grunge that had seen it lose a sizable chunk of its market share. Through Korn and Limp Bizkit, nu-metal, a genre of rock melding hard rock and rap, was beginning to make its way into the mainstream. But Linkin Park, blending Bennington's piercingly pained vocals, Mike Shinoda's prodding rapping and the band's irresistible pop hooks, bludgeoned its way onto radio stations across the country.
Propelled by songs like "One Step Closer," "In the End" and "Crawling," debut album Hybrid Theory would become the biggest selling album of 2001 and has to date sold more than 10 million albums in the United States alone to become the best-selling debut album of the 21st century. The band was honored, too, with a Grammy Award for best hard rock performance, while receiving two more nominations.
But with the meteoric rise from nobodies to MTV darlings came almost as swift condemnation. Polished and accessible right off the bat, with a major record label and just one EP behind them, metal purists turned up their noses. "A boy band with guitars" was a common refrain from the more seasoned mosh pit veterans.
It was a criticism Bennington confronted head on in an interview last year.
"I think that's funny—just those words 'the integrity of metal.' In my opinion, we actually kept metal alive," he told Metal Hammer.
While many will say with some justification that metal would have been just fine without them, at the time of Linkin Park's emergence many of the titans of metal—Metallica, Megadeth, Anthrax, Pantera and Guns N' Roses—were either disbanded or suffering through barren times.
And, unquestionably, Linkin Park's biggest success lay in drawing a new generation into a heavier sound. That fact was overwhelmingly evident amid the first reactions to Bennington's death. For so many, Bennington and Linkin Park had been the start of their rock journey.
Even Ohio governor and former Republican presidential candidate John Kasich hinted at a similar story concerning his daughters.
"I'm still a big fan of @LinkinPark. Met Chester in Columbus & he was kind enough to call my daughters on the phone," he wrote on Twitter. "This is a sad day."
It was a message Bennington regularly heard firsthand.
"I met a kid a few days ago who said, 'You were the first rock band I ever listened to' and I hear that all the time," he said in the same Metal Hammer interview last year.
Many of those kids didn't simply continue listening to rock music, they began playing it.
"We played a surprise Vans Warped Tour show in California in 2014 and had a whole bunch of singers from other bands come up and sing with us," Bennington continued. "Every one of them was either, 'Your band was my first record.' Or, 'Your band is the reason I'm playing music.' It was maybe the first time where I felt like we were the band that people looked at in the way that I look at Deftones, Metallica and Stone Temple Pilots."
That influence was clear with bands such as Evanescence and Hollywood Undead, and expressly stately by others like The Devil Wears Prada and Bring Me the Horizon who would go onto help popularize genres such as metalcore.
The influence was clear, too, in the way fellow artists of all kinds paid tribute to Bennington's influence and talent following news of his death.
As nu-metal faded as a force, Linkin Park would later try to distance themselves from their roots to mixed success, but Bennington would come to terms with the label before his untimely death.
He told Revolver magazine in 2012: "I think for the first time in our history, we're actually OK with being recognized as a nu-metal band, especially for what we did early in our careers, because the truth is that when we were first doing it, nobody else really was, especially in terms of the hip-hop thing."