Remembering Chester Bennington's Most Memorable Quotes and Linkin Park Lyrics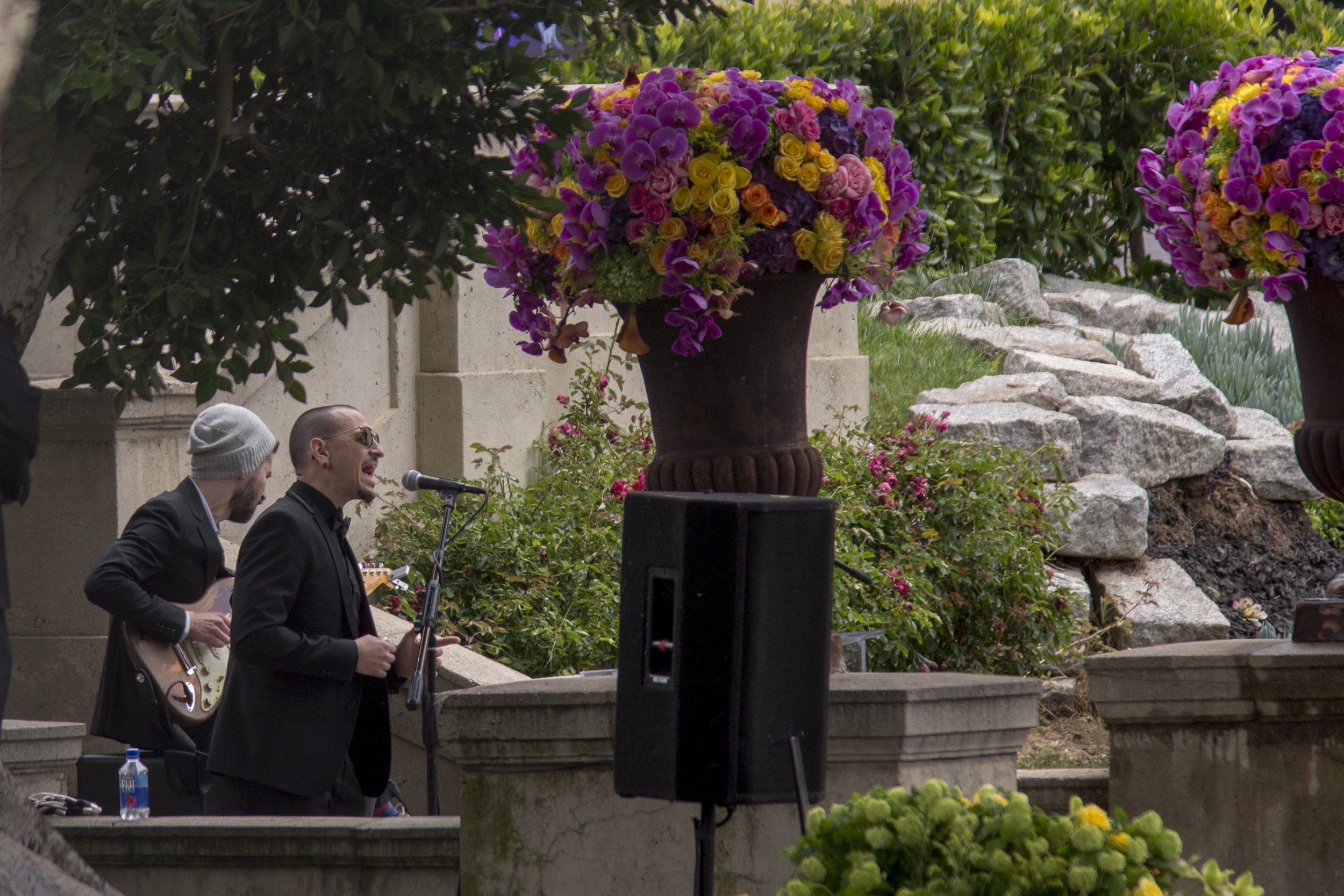 Chester Bennington, the 41-year-old frontman of the genre-bending band Linkin Park, has taken his life in California. TMZ first reported the singer was found in a home Thursday morning—the same day that his friend and late Soundgarden singer Chris Cornell would have turned 53.
Bennington left behind not only an extensive musical catalog but also a host of colorful quotes. Never one to mince words, Bennington once told NME that fans claiming that Linkin Park had sold out should stab themselves in the face. But he also spoke openly about his love for music, his challenges with alcoholism and his changing sound.
Remember Bennington with some of his best quotes and Linkin Park lyrics, below.
"Out is the best. Holding s*** in? That's really what 'Heavy' is about. Like, 'What the f*** is going on with me? What am I doing to myself? What am I allowing others to cause inside of me to keep me stuck?' That moment that you can separate yourself from the action or behavior or circumstance and look at it and see it for what it is, you've made that first step in separating yourself from that and getting out of that." —March 2017 interview with Rock Sound
"The hardest part of ending is starting again." —"Waiting for the End"
"I have been able to tap into all the negative things that can happen to me throughout my life by numbing myself to the pain so to speak and kind of being able to vent it through my music." —2009 interview with Spin
"I can't fall back, I came too far/Hold myself up, and love my scars." —"Lost in the Echo"
"I like things that are loud and beautiful and feel like there's a sense of accomplishment." —May 2017 interview with Billboard
"I had no idea I'd been such a nightmare. I knew that I had a drinking and drug problem, and that parts of my personal life were crazy, but I didn't realize how much of that was affecting the people around me until I got a good dose of 'here's-what-you're-really like.'" —2016 interview with The Fix
"If my armor breaks, I'll fuse it back together." —"Battle Symphony"
"You have inspired me in many ways you could never have known. Your talent was pure and unrivaled. Your voice was joy and pain, anger and forgiveness, love and heartache all wrapped up into one. I suppose that's what we all are. You helped me understand that." —Reacting to the death of Chris Cornell in May 2017