Chevrolet Confirms 2023 Corvette Z06 With New Video Teasing Engine Noise
Chevrolet today confirmed that a performance-focused variant of its Corvette sports car will launch this autumn. The 2023 Chevrolet Corvette Z06's arrival was teased in a video and sound clip released by the automaker.
The new Corvette Z06 is expected to be higher performing than the current Corvette Stingray, which is powered by a 490-horsepower 6.2-liter V8 that comes paired with an eight-speed dual-clutch transmission. That engine is capable of moving the car from zero to 60 mph in less than three seconds when properly equipped with the Z51 Performance Package.
For its part, Chevy isn't saying much about the C8 model, which is billed as something that will "put the world on notice" while inviting video viewers to "crank it up".
The Stingray version of the mid-engine sports car made waves when it was introduced in 2019 after a long production period. Its drive experience has been praised but the model has suffered from production delays and, consequentially, low sales due to union contract negotiations, supplier shortages and the COVID-19 pandemic.
The previous generation of the Corvette Z06 included a supercharged version of its 6.2-liter V8 under the hood that produced 650 horsepower and 650 pound-feet of torque. It offered drivers the option of using a variety of drive modes as well as a performance package that upped the ante even further.
The cabin of that version of the car also had a different set of upholstery materials and Competition Seats that were designed to add support and stability during track days.
Pricing for the 2021 Chevrolet Corvette Stingray coupe, the car's base model, starts at $59,990. Adding a drop top and checking options boxes can push the cost of the model up near $100,000. Expect the new Corvette Z06 to start and top out even higher.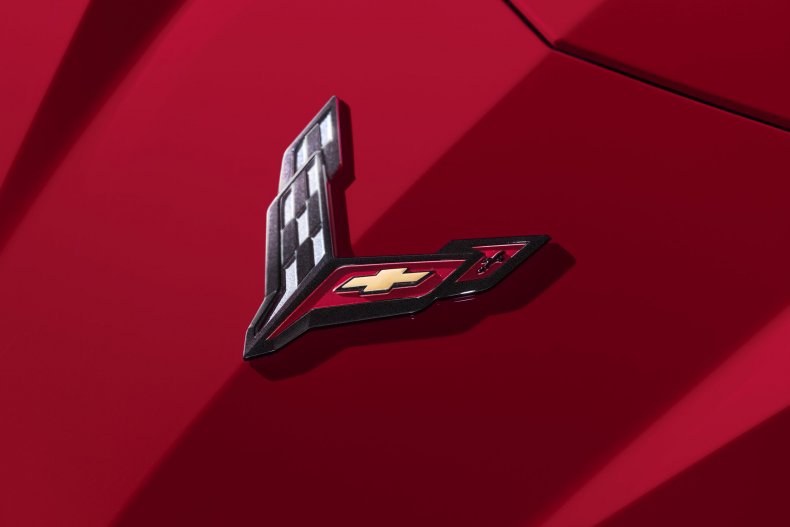 Chevrolet introduced the Corvette in 1953. It has gone on to spawn eight generations across its 60-year history. The model got its name from a warship. Chevy has made the model at its Bowling Green, Kentucky factory since 1981.
The 2023 model year will be pivotal for General Motors. It is expected that deliveries of the GMC Hummer EV truck and Cadillac Lyriq SUV will begin then. An electric version of the Chevrolet Silverado pickup truck is anticipated around the same time.