Chevron Could Be Key to U.S. Ending Purchase of Russian Oil
As the U.S. and its European allies weigh a potential ban on Russian oil imports, energy corporation Chevron may be the key to ending America's purchases of Russian oil.
Chevron is the last American oil company in Venezuela, but production is currently weighed down by U.S sanctions that only allow it to conduct basic upkeep on the wells that it operates in the nation in conjunction with state-run oil company PDVSA, the Associated Press reported.
A potential oil embargo on Russia, which has gained support among Democratic and Republican lawmakers, has sparked concerns of a surge in gas prices at home, especially as consumer inflation has reached its highest level in 40 years. Allowing Venezuela to return to U.S. oil markets via Chevron could help contain the impacts of a ban on Russian oil imports.
Some senior U.S. officials traveled in secret to Venezuela this past weekend in an effort to improve strained relations with the Latin American nation, a top ally of Russian President Vladimir Putin, the AP reported. Two individuals briefed on the visit, who spoke on condition of anonymity, said that the delegation to Venezuela included Juan Gonzalez, the National Security Council senior director for the Western Hemisphere, and Venezuela Ambassador James Story.
It was not immediately clear what, if anything, was achieved during the visit, but an unnamed official familiar with the matter said before the talks that one option under consideration was to allow Chevron to increase production and start exporting oil again to Gulf Coast refineries. Those refineries were made to process the tar-like crude that comes from Venezuela, according to the AP.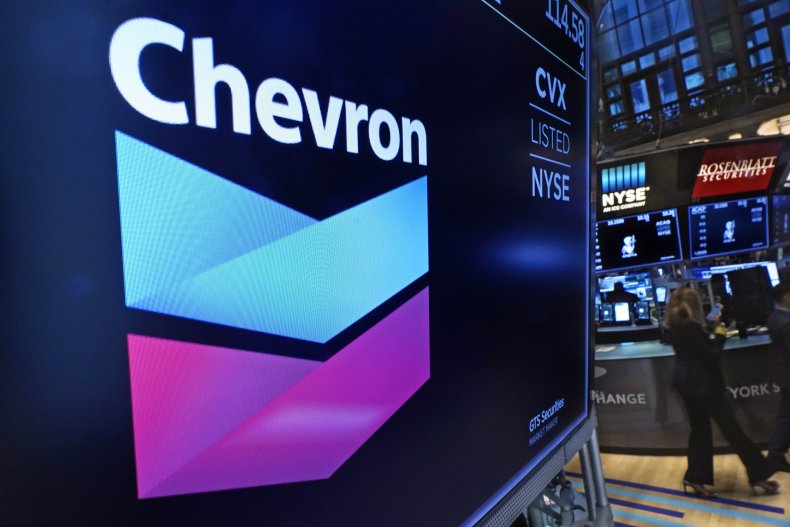 A U.S. official who spoke on condition of anonymity said that the Biden administration has been weighing loosening oil sanctions on Venezuela for a period of time. In exchange, they would seek a promise from Venezuelan President Nicolás Maduro to resume negotiations that he halted last fall following the extradition of one of his allies to the U.S., the AP reported, citing the official.
But Maduro, who has faced his own sanctions and a New York indictment on drug trafficking charges, has expressed solidarity with Russia during the Ukraine conflict. He held a phone call with Putin last week and has decried the sweeping economic sanctions imposed on Russia, according to the AP.
"It's a crime what they're doing to the Russian people, an economic war," Maduro said at a recent event.
Russia may soon face additional economic woes if the U.S. decides to move forward with the oil embargo. Democratic Senator Joe Manchin and Republican Senator Lisa Murkowski are working to jointly introduce a bill that would halt imports of Russian crude oil and petroleum products, Newsweek reported.
House Speaker Nancy Pelosi also voiced her support for such a measure in a statement Sunday.
"Let me be clear: the United States need not choose between our democratic values and our economic interests. The administration and the Congress remain laser-focused on bringing down the higher energy costs for American families and our partners stemming from Putin's invasion," Pelosi said.
Newsweek has reached out to the White House and State Department for comment but did not hear back by publication time.