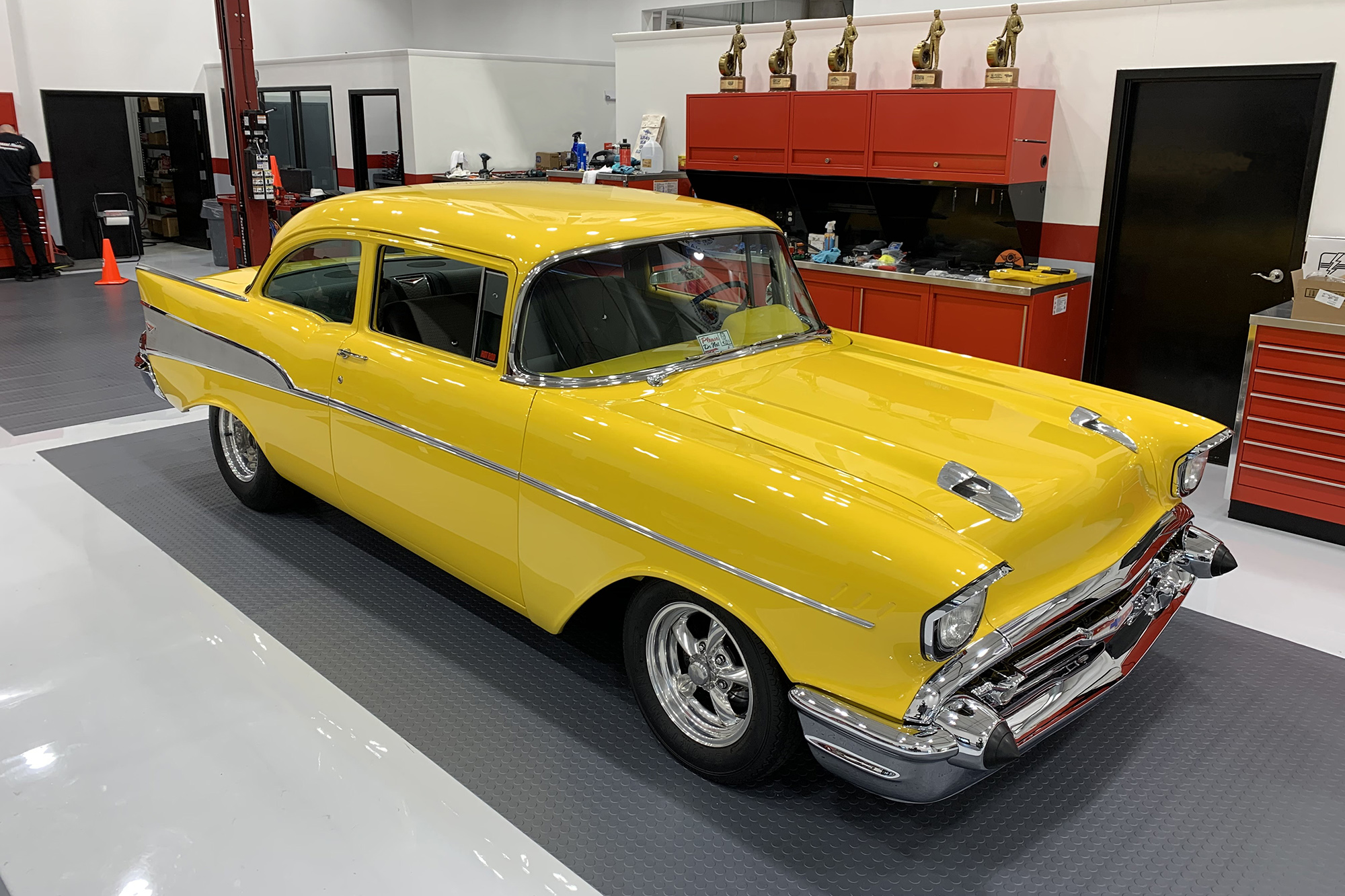 Project X drives into SEMA this month with a new, electric lease on life. The 1957 Chevy was originally purchased in 1965 for $250 and has been a testbed for more than five decades of technology and trend evolution at the hands of MotorTrend's Hot Rod brand.
The new take on the car is a collaboration between Chevrolet Performance, MotorTrend and Cagnazzi Racing.
In the past it's been powered by an inline six-cylinder engine and a number of V8s. At various times it's housed carburetors and employed fuel injection and supercharging.
It's new iteration features an electric motor that replaces the LSX-V8 that was previously under the hood. That motor delivers an estimated 340 horsepower and 330 pound-feet of torque.
An experimental, 400-volt proof-of-concept lithium-ion battery has been installed that is being evaluated for use in a next-generation Chevrolet Performance product. The battery can store 30 kilowatt-hours of electricity.
A quick-change differential has also been installed. It features a shorter final-drive ratio, which allows for quicker acceleration, and extends the range of the model.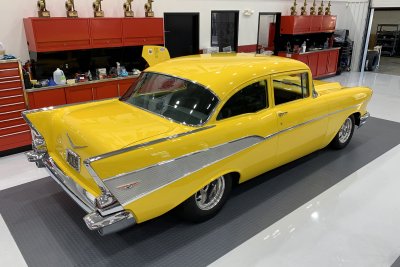 The motor swap took place at Cagnazzi Racing's Mooresville, North Carolina shop.
"We are racers and hot rodders, with deep roots in internal-combustion racing engines," said Vic Cagnazzi, owner of Cagnazzi Racing. "But we see this next leap into EV performance propulsion as a natural evolution for hot rodding. Our goal with this conversion was to maintain the look and integrity of the classic hot rod, while modernizing the propulsion technology."
There are other modifications to Project X aside from the motor modification. Going electric means that the model doesn't need an exhaust system. That allows Cagnazzi Racing to be able to remove it and lower the car by two inches.
The conversion to an electric vehicle necessitated a switch to an electric brake booster and electrohydraulic power steering pump.
The model still rides on the sixth-generation Chevrolet Corvette front suspension that was installed in 2007 but has had softer front springs and stiffer rear springs installed, an adjustment made necessary based on where the car now carries the bulk of its weight.
Starting the car is a simple operation thanks to the newly installed push-button gear selector that's in the 2021 Corvette.
The car will be on display at SEMA in Las Vegas throughout the week.