Introducing the Chevy Bolt, an Electric Car for Everyone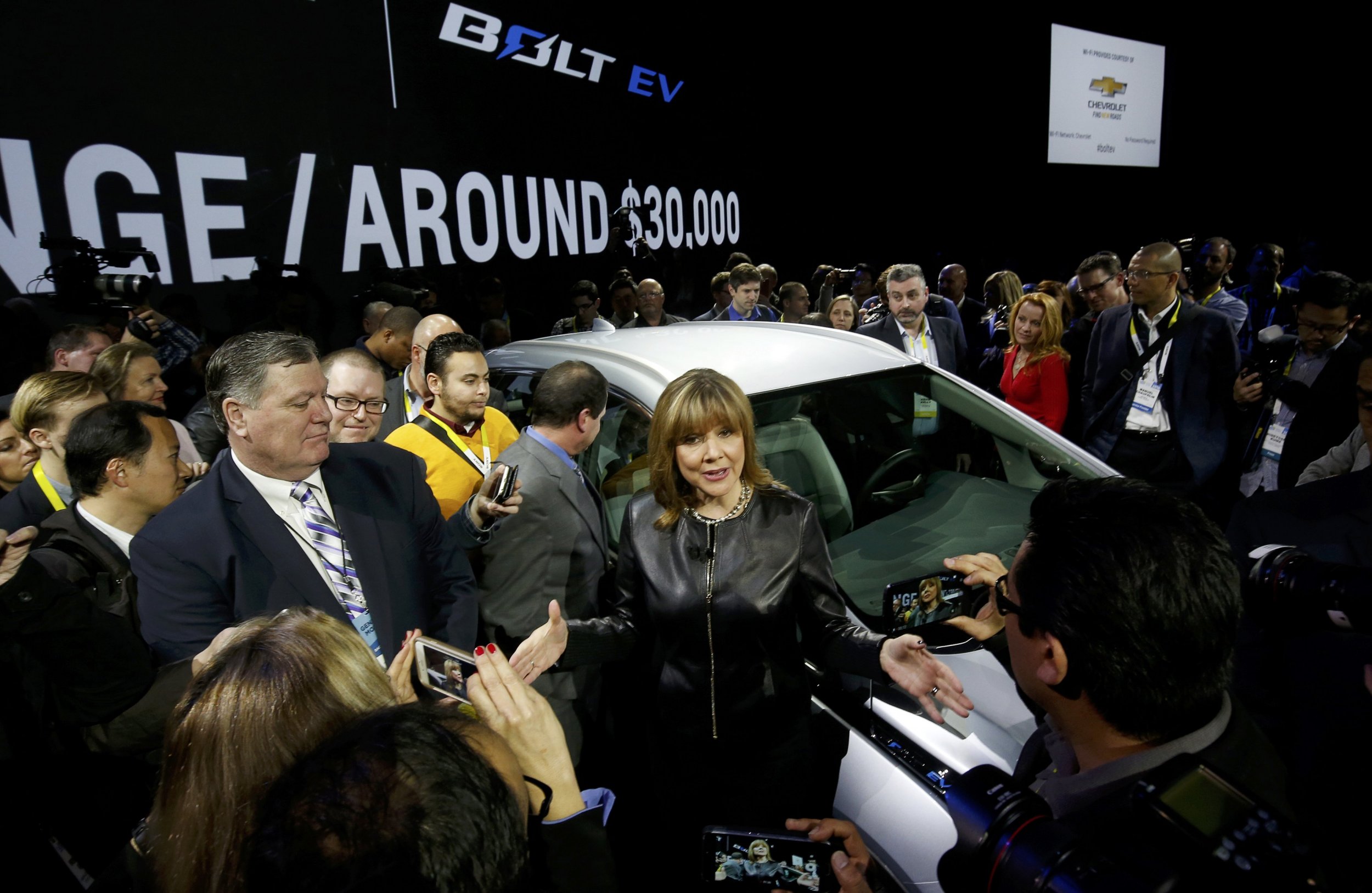 The two biggest auto trends at the Consumer Electronic Show (CES) this year have been cheap electric cars and automation. Both previously seemed like distant goals. But that changed on Wednesday when Chevy unveiled the Bolt, an all-electric vehicle with an impressive 200 mile range and an even more impressive $30,000 price tag.
General Motors' electric play is a bold one. The company is the first major car manufacturer to unveil a production vehicle at CES, a sign of how important the auto show has become. The Bolt features several of the energy saving-features from Chevy's plug-in hybrid, the Volt. Among them: A system that slows the car and recharges it at the same time.
What makes the Bolt such an important car this year is, at least in part, the lack of competition. Volkswagen is still reeling from its clean diesel emissions scandal, and the company seemed eager to make amends. Enter the Budd-e, a long-range electric van, which seems to be a throwback to its hippie older brother, the original VW van. Yet the microbus is still just a concept. Another big electric company, the mysterious startup, Faraday Future, showed off its own concept vehicle, but the presentation offered little for the average consumer.
Aside from Chevy, the only other company that can compete when it comes to electric cars is Tesla. But the automaker still seems content to court luxury buyers. The Bolt, on the other hand, could be the electric car that actually shows up in your neighbor's driveway. And soon. It's due to go into production this year, which means it should be for sale before the end of 2016.