'The Chi' Writer Marcus Gardley Adapts García Lorca's 'Bernarda Alba' for the Stage in 'The House That Will Not Stand'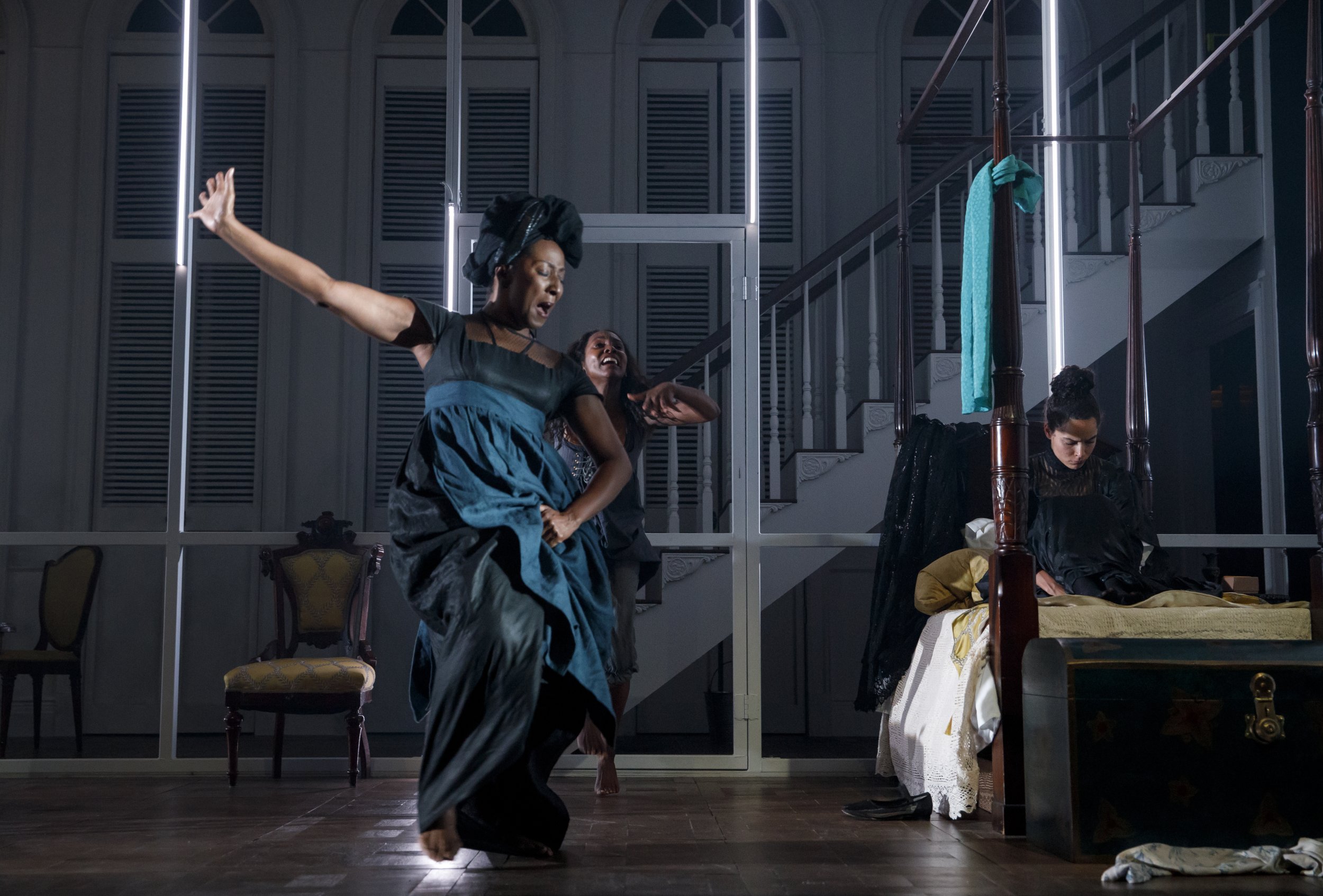 Spanish playwright Federico García Lorca has been showing up on a few radar screens recently. His plays have been produced around New York, most notably at the Park Avenue Armory, which did an adaptation of Yerma earlier this year.
And luckily, Marcus Gardley saw something in The House of Bernarda Alba, and the result is his adaptation, The House That Will Not Stand, now playing at the New York Theatre Workshop, which has been developing plays and musicals since the early 1980s. Its biggest success has been Jonathan Larson's Rent, which began performances at NYTW in January 1996. Rent went on to win the 1996 Tony Award for best musical as well as the Pulitzer Prize for drama.
The House That Will Not Stand, which was originally commissioned by Berkeley Repertory Theatre, is a fascinating study of plaçage, which, the show's program says, is the right to "recognized interracial unions in New Orleans and other French and Spanish colonies in the Caribbean." Gardley has reset Bernarda Alba in New Orleans after the Louisiana Purchase, when that right would expire with the turnover to the United States.
While the influence of García Lorca's play is clear—the strong-willed reactionary mother is still in control of her daughters' future—Gardley's work stands on its own. For one thing, he is equally adept at depicting comedy—some scenes are hilarious—and searing drama. And in his use of poetic language, he evokes August Wilson, Lanford Wilson, Tennessee Williams and James Baldwin.
Gardley, who has written for such television shows as Z: The Beginning of Everything and is executive story editor for the groundbreaking Showtime series The Chi, is a natural theater writer. Often, writers from film and television who write plays do not let their characters talk. The seven women in House talk—boy, do they talk—and each in their own wonderfully distinct voices.
The matriarch, Beartrice Albans, played by Lynda Gravátt, is not one to be messed with. However misguided she might be, Beartrice controls her house and micromanages the lives of her three daughters (played by Nedra McClyde, Joniece Abbott-Pratt and Juliana Canfield). With the death of their father—Beartrice's partner, but not her husband—they stand to become slaves. And Beartrice is not one to take that lying down.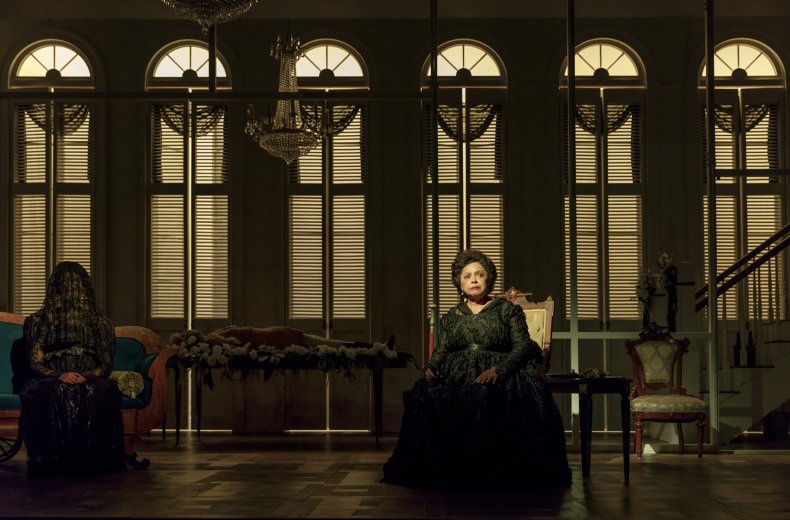 Harriett D. Foy stands out as Makeda, the house slave who wants her freedom. She seems to be the glue that keeps this household together. Her August Wilson moment—a hypnotic, voodoo-like tone poem–dance piece that seems to encapsulate all that it means to be a black woman in North America—stops the show.
And finally, special mention has to be made of House's scenic design. When one goes off-Broadway, one doesn't expect much in the way of scenery: A few chairs, a stand-alone door jamb and some gelled Lekos will usually suffice. The House That Will Not Stand gets the royal treatment from Adam Rigg, who has created a beautiful set with all the froufrou one expects from old New Orleans.
The House That Will Not Stand is fast moving and very informative on a subject about which I honestly had never even heard. But that makes it sound like a history lesson; it is much more than that: It is one of the most engrossing dramas playing in New York right now.
The House That Will Not Stand is now playing at the New York Theatre Workshop. For more information go to nytw.org.