Chicago: America's Hottest City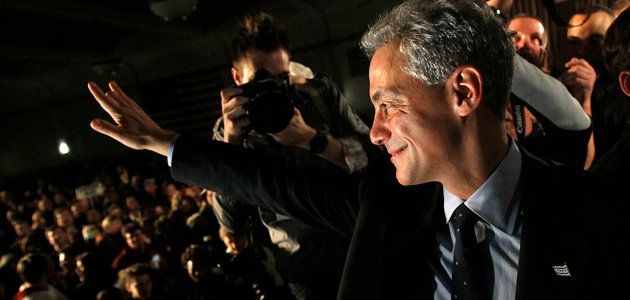 In the final days of the campaign that got him elected mayor of Chicago, Rahm Emanuel crossed paths with Patricia Sandifer on the Blue Line of the city's transit system. Emanuel, a long-serving Washington insider, is leading a pack of high-powered Obama stalwarts back to the Windy City. Sandifer, who commutes to an administrator's job in a local law firm, is better known as Boss Lady in the world of juke, Chicago's lightning-fast dance/electronic-music craze.
Together, Emanuel and Sandifer represent Chicago at a crossroads. Careening toward bankruptcy after 22 years under Mayor Richard Daley, the city has lost 200,000 inhabitants in the past decade. The racial tensions of the past have lessened palpably, but no one would say the potential of a future resurgence of the bad old days has vanished. But Daley also leaves behind a glittering metropolis that Chicagoans rightly love and outsiders can only envy.
There's no talk here anymore about being the "Second City." When he coined that phrase 60 years ago, New Yorker writer A. J. Liebling was twitting Chicagoans for their obsession with not measuring up to New York. For even then, Chicago had most things a "first" city needs: the peerless setting on Lake Michigan, the unrivaled urban architecture, great cultural institutions. What was missing were fizz and edge. But especially in the last decade, Daley, for all his cronyism and budgetary denial, put a shine on a great but gray town. He built so many parks that Midwestern nurseries ran out of trees. His triumph, Millennium Park, is the dazzling emblem of a period that brought Chicago social harmony—along with booming tourism, e-commerce, and new kinds of culture.
Now, from a music scene powered by the underground footwork energy of juke to adventurous three-star restaurants, high-stepping fashion, and hot artists, Chicago is not only "the city that works," in Mayor Daley's slogan, but also an exciting, excited city in which all these glittery worlds shine. The sunburst arrived late. Chicago's moment was supposed to come in 2008 with the election of Barack Obama. But the exodus of local talent that followed him to Washington sapped some buzz, which just gave the city's already sparkling cultural side that much more time to jell. Now the political names are returning, and though the challenges may be daunting—the city's budget is a mess, and class struggles are breaking out in the surrounding states—Mayor-elect Emanuel will take over a city whose poise and élan are in flood state.
The zest that pervades Chicago now cannot be explained simply as a result of seed money invested in parks or a liberal openness on the part of a mayor toward resentful and hitherto barely suffered segments of the urban crowd. But a mayor can make a difference just by standing for something bigger than reelection and paying off people who either look like himself or carry his water.
Nevertheless, there is a mysterious spirit no one can objectively locate that forces the hand of a place or forces things to grow as in a hothouse. Mellody Hobson, the president of Ariel Investment, has thought a lot about growth in the broker's way of talking about growth. She has an earthy explanation for the most ostentatious and politically unnecessary piece of glamorous expansion all over town: Why is Chicago the world's leader in cutting-edge food? Why is the city once known as hog butcher to the world now offering it a bacon martini at Moto? The cause, speculates the enthusiastic Hobson, is a matter of the "begats." One begats another that begats another.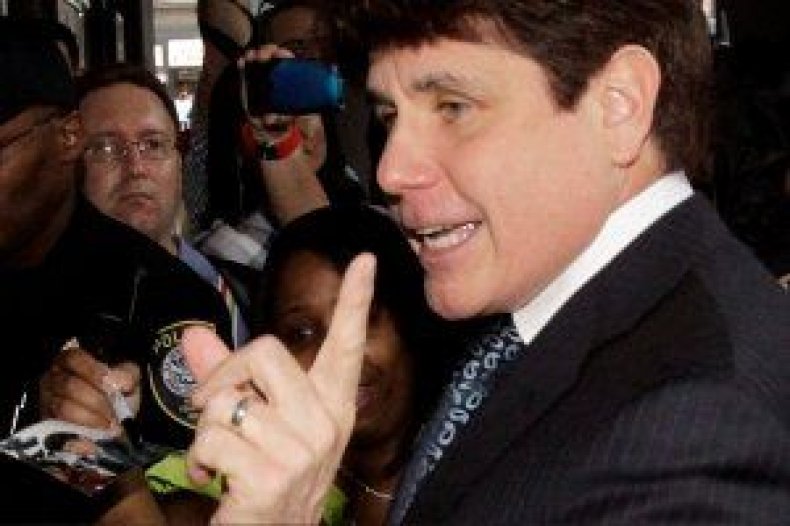 But it takes a special kind of ease and openness for all this begetting to take place. And Chicago has lately come to see itself as a place whose inherent friendliness can now embrace all sorts of improbable invention and behavior. There is self-confidence, an upbeat feeling. Success breeds success. So, in between financial crises, Rahm Emanuel and other returning Obama crew members will have to make sure they don't let the fizz fizzle. They seem to be working on just that.
One of them is Desirée Rogers, now the brainy, dynamic CEO of homegrown Johnson Publishing. Back from a splashy flameout as White House social director, she's busy dragging the Johnson flagship magazine Ebony into the digital world, while redesigning the print mother ship for a launch in April as a mix of "Vanity Fair, Oprah's O, and soul."
Rogers recently oversaw an elegant catered cocktail party in her duplex apartment in one of the Near North Side's discreet deco-era buildings. She collects museum-worthy photographs. It seemed right that on one wall were a set of color portraits of Aretha Franklin and other jazz musicians taken by the white Jewish master Lee Friedlander. The easy sophistication and elegance in this traditional stronghold of white affluence told a sociopolitical story, but the mostly black guests had moved on to some new, unknown stage of unfolding freedom and possibility. The event was a fundraiser for Stephanie Neely, a graduate of Smith College and a former banker who was once kept waiting as a job applicant at City Hall until Mayor Daley heard about it. (He came out to get her himself and hired her on the spot.) Neely ran unopposed for city treasurer last week.
Transplanted New Yorker David Axelrod says he picked Chicago for Obama's reelection headquarters, not only because it will let him shape the 2012 campaign without "viewing the nation through a periscope" from Washington, but for more personal reasons, too. "I'm a Chicagoan by choice," he says. "It has all the advantages of a big city—great culture, theater, sports—with the sensibility of a small town."
It would be easy to dismiss this "small town" idea as a code for an in-group whose happy few run everything through their network. But Chicago is not a closed place. And the city's latest hero came with many other young job seekers from out of town. He is Andrew Mason, the founder and CEO of online shopping phenomenon Groupon, and he came here from Pittsburgh. Unlike the classic Balzacian provincial heading for the big time, he didn't apply for work in New York or Los Angeles. And in a completely capricious moment, he took a simple idea—a discount-pizza stunt—and created one of the fastest-growing companies ever in the vast former home of the vanished mail-order giant Montgomery Ward. The concept—social commerce—went viral on the Internet, eventually reaching more than 35 million members, and Groupon just turned down Google's purchase offer of $5.3 billion. Meanwhile, Lightbank, a Groupon spinoff that will put up $10 million a year in seed money for tech startups, aims to make Chicago a rival to Silicon Valley on the shore of Lake Michigan.
Why didn't Groupon start up in Silicon Valley? For the same reason Facebook started at Harvard. Because both phenomena needed a local population of young people, not a community of cybernerds and venture capitalists. Chicago had what Andrew Mason needed.
Chicago was also ripe for a fashion boomlet. If you're a high-powered woman executive of the new breed that the city's welcoming companies now promote, why take your disposable income east when you could shop on Rush Street during lunch hour? In only a block, a shopper can slip away from her Michigan Avenue high-rise office to elegant boutiques in old townhouses in the serene Near North Side. By a miracle of urban scaling—unplanned, as with any proper miracle—skyscrapers on Michigan Avenue's Miracle Mile don't overwhelm and Manhattanize the less-lofty neighboring blocks.
One focus on the fashion scene is Ikram, the dress and tchotchke emporium overseen by Ikram Goldman, who has also overseen some of that iconic modern black woman Michelle Obama's forays into fashion. In a vitrine at Ikram's, a beaded necklace made out of woolly-mammoth ivory and "diamonds" that look like chunks of pitted lava is priced beyond any Groupon deal at $27,000. Ikram attracts a loyal sisterhood of well-fixed local women, including Rogers as well as Hobson, who can be seen these days on the arm of beau George Lucas or found talking passionately about her service on cultural boards, particularly the Field Museum, the city's venerable natural-history institution.
The Ariel story itself is a telling fable of Chicago's recent rise. It is one of the largest black-owned investment firms in the country, founded in Chicago in 1983 by John Rogers, ex-husband of Desirée. It was at Ariel's bird's-eye-maple-paneled officesoverlooking the lake thatBarack Obama started forming the new government and introducing himself to foreign leaders. Looking back on that—the first black president making a black-owned firm into his shadow White House—you could see it as a triumph of a few talented people of color, W.E.B.DuBois's "Talented Tenth" in action. But the view from Ariel gives a different, postracial perspective on that Obama moment. Ariel may be African-American at thevery top, but it does business with all comers and, Hobson says, makes no attemptto determine the race of its investors.
The president and Ariel flourished in the same open atmosphere that, two years later, has made Emanuel the first Jewish mayor of Chicago—buoyed by support from black voters and other traditional blocs. This harmony is relatively new for Chicago, but at least it's happened. Think of Detroit as the catastrophe where the races shunned each other, killing the city. Both cities once got tagged as nice Midwestern places, but one became mired in divisiveness and the other gradually opted for good will.
For Chicago's foodies, the Emanuel era will kick off in earnest when chef Grant Achatz—who turned his Alinea into America's most remarkable eating place with its way-out, multicourse menu and liquid-nitrogen-frozen futuristic dishes—opens a completely new restaurant in the raffish West Loop district, appropriately called Next. The plan is to build the menu around a historical or geographical conceit—a deconstruction of the classic Escoffier cookbook the Guide Culinaire or a visit to Peru.
The scene extends even farther out than the rehabbed West Loop to funky Wicker Park (home to those new hires from away, at least those who haven't been forced to move out to the next youth neighborhood, ethnic Ukrainian Village). There amid advanced sneaker shops and indie dress designers, almost all flaunting Emanuel placards in their windows, is a bevy of restaurants, some famous among foodies, like the avant-garde Schwa, and others in a merely creative vein, such as Takashi, where a Japanese chef applies his French training to culturally blended dishes.
One Wicker Park magnet is the RSVP Gallery, a museum/store carrying pop-art-themed clothing and objects. The man behind it is rapper-producer Kanye West, who grew up in Chicago. But for an authentic taste of the Chicago musical scene, the names to know are Boss Lady, DJ Gant-Man, King Charles, DJ Spinn, and other artists from the Bang Tha Box Recordingz roster. They'll explain the state of Chicago juke, music paced at a frenetic 150–160 beats per minute and coursing through electronic samples of hip-hop, R&B, even swing, sped up by "time stretching" so the result doesn't sound like a chorus of chipmunks. "Footwork" dancers trade spontaneous, steps, competing with each other inside a circle of rapt onlookers. Chicago high-schoolers compete in weekend "battleground" events. But juke has become a worldwide underground scene, selling out clubs all over Europe.
None of these street artists can remember a time when Richard Daley wasn't the mayor. They seem to have a good feeling about him, even if his administration had shied away from supporting juke events for kids, for fear any juvenile gathering would promote violence and crime. Gant-Man and the others beg to differ. They claim juke has pulled minority youth away from crime, that it has been a major factor in Chicago's falling crime rate.
Maybe Rahm Emanuel will see it their way. Having suppressed his notorious pugnacity during a campaign full of low-comic challenges from spoiler candidates and a failed lawsuit claiming he wasn't a bona fide resident, he now faces the real challenge of toughing out punishing deficits without hacking the life out of the vibrant city he has taken over from his revered predecessor. He will need some very fancy footwork to emerge victorious from the battleground ahead.