Illinois State's Attorney Files to Throw Out Over 1,000 Pot Convictions After State Legalized Marijuana
Chicago-area officials moved to expunge the criminal records of over 1,000 people convicted of low-level cannabis crimes Wednesday, weeks before the state's new law legalizing recreational marijuana is set to take effect.
Illinois legislators passed the Cannabis Regulation and Tax Act in May. The new law will make cannabis legal in the state on January 1, 2020, while also requiring the expungement of minor related offenses. All of the convictions vacated Wednesday involved people previously found guilty of non-violent Possession of Cannabis under 30 grams, charges which will now be permanently removed from criminal records, in an effort to help remove barriers to employment, housing and education.
"Today, we made history and took the first step in the single largest and most equitable piece of criminal justice reform Illinois has ever seen," said Cook County State's Attorney Kim Foxx in a press release. "As prosecutors who implemented these convictions, we must own our role in the harm they have caused—particularly in communities of color—and play our part in reversing them. Clearing records is not only a critical part of righting the wrongs of the failed war on drugs, but an intentional step to give people the chance to move forward, which benefits all of our communities."
Illinois Governor J.B. Pritzker believes that the move will help people who have been "held back" because of low-level cannabis convictions, which he says is "a burden disproportionately shouldered by communities of color." Pritzker was elected in November 2018 on a platform that included a promise to legalize marijuana.
"We will never be able to fully remedy the depth of that unfairness and the damage it visited upon so many families," said Pritzker. "But we can govern our state with the courage to admit the mistakes of our past—and the decency to correct the record and set a better path forward."
In Wednesday's hearing, Foxx and an assistant reportedly read out each of the 1,012 names individually as Chief Judge Timothy Evans granted each motion to vacate the convictions and expunge court records.
Foxx intends to continue the process and says that Wednesday's action was only "the first of many," according to the Chicago Sun-Times. Additional cases are likely be handled in a less time-consuming manner, as Foxx's office is working with nonprofit Code for America to utilize technology in identifying convictions and helping to file court motions.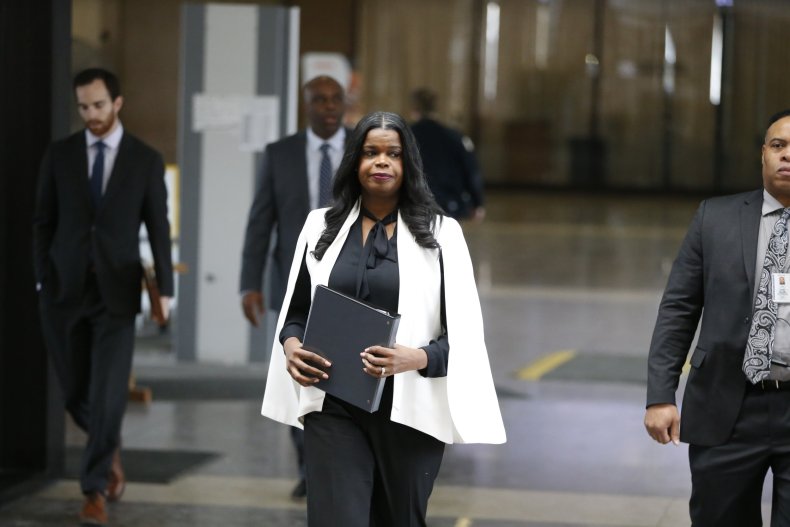 Earlier this year, Foxx came to national attention as the prosecutor in the case of actor Jussie Smollett, who claimed that he had been the target of a racist and homophobic assault. She came under fire from some critics when she recused herself from the case after reports emerged that Smollett had allegedly hired two men to stage the attack.
The people who were relieved of the cannabis convictions on Wednesday will receive a notification of the change to their record by mail or email.