Cards Against Humanity Chicago Board Game Cafe: Full Details and How to Make a Reservation
The brains behind the popular board game Cards Against Humanity are launching the Chicago Board Game Cafe in January 2020.
Described as the city's first full-service board game cafe, the new venue will offer and "extensive dinner menu, full bar, hundreds of board games, and two escape rooms," the company states on its official website.
Housed in a 14,000-square-foot space, the cafe will be set in the same building as Margie's Candies on 1965 N. Milwaukee Avenue with a main dining room seating 90 guests and a bar seating 23 guests.
Its eclectic menu will feature "shareable, unfussy, and flavorful dishes that mix comfort food with novel flavors and ingredients" inspired by the market and street cafes of Spain, Mexico and Vietnam made by a team led by executive chef Aaron McKay (from NoMi, Mercat a la Planxa, Schwa) and supported by chef de cuisine Evan Behmer, the company states.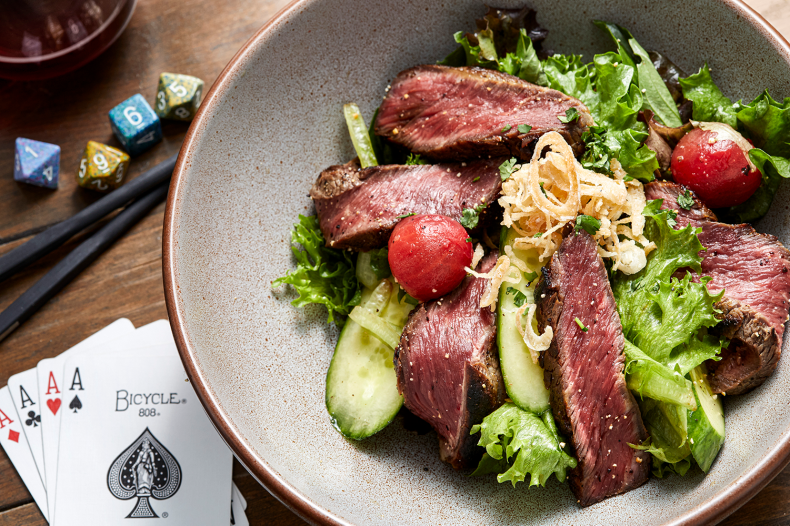 Mains will be priced from $14 to $60 while wine, beers and cocktails will be on offer from $10. Weekend brunch offerings are also in the pipeline, it adds. Table reservations require a $30 deposit per person (which is applied toward the final bill). Seating is unlikely without a reservation while the bar is first-come, first-served, the company states.
The cafe will also boast a collection of more than 300 games from around the world, including family- and kid-friendly options, from classics such as Scrabble and Monopoly to some "indie tabletop games" created by Chicago locals and, of course, Cards Against Humanity. "Game teachers" will also be on hand to help guests find the game and experiences best fit for their interests.
"The gaming scene isn't necessarily known for being the most welcoming or inclusive community, but we really want to turn that on its head," said Eric Garneau, the cafe's director of games and retail, said in a company statement.
"We think that games are for everyone, and we're really excited to teach people their first board game, or run their first D&D campaign," Garneau added.
Game enthusiasts after another challenge will want to head downstairs to the cafe's two escape rooms at the basement level, which are owned and operated by The House Theatre of Chicago.
Created and directed by Nathan Allen, the artistic director of The House Theatre of Chicago, the two escape room experiences include The Last Defender, a Cold War-era thriller that was first unveiled in 2016 to much acclaim, and the Nova to Lodestar, "a harrowing rescue mission between two stranded spaceships," the company describes. The Nova to Lodestar escape room was specifically commissioned for the Chicago Board Game Cafe.
"The House has always been interested in the interaction between the artists and audience, and games allow the audience to play inside the story in a hands-on way," said Allen said in the statement.
"The company members of The House are some of the most innovative theatrical designers in Chicago, and we saw a lot of potential to use the tools of theatrical design to do the heavy lifting of storytelling in escape rooms," he added.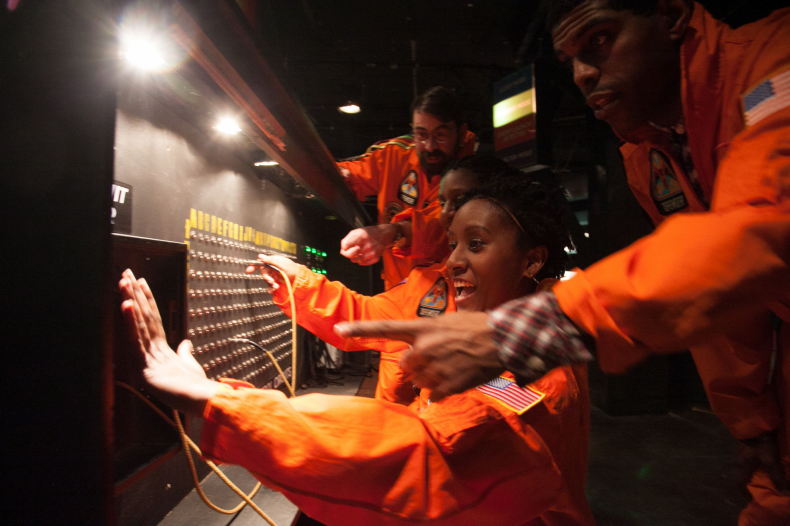 Each holding up to 16 players, the escape rooms will be open daily from January 10 to 31, and from Thursday to Sunday from February. Individual and group tickets can be purchased from $39 to $49 depending on the time booked. Private bookings can be made for Monday through Friday. Guests can also book dinner with an escape room experience for $94 per person.
"I've done dozens of escape rooms all around the world, and The Last Defender is far and away the best," Cards Against Humanity co-creator Max Temkins said in the statement.
"The House was able to use theatrical lighting, sound design, and story to elevate the escape room format to something extraordinary. It's like being inside of a great play or movie. You'll leave high-fiving and hugging total strangers. And hopefully you'll buy $10 cocktails at our bar.
"We've been making games for almost 10 years now, and we've seen that games, food, and theater have an incredible capacity to bring people together and create community. It has been our dream for a long time to do a really ambitious version of a game cafe and share it with people. We hope it doesn't fail in an embarrassing fashion," he added.
Reservations are now open and can be booked at www.chicagogamecafe.com.