Chicago Boy, 1, Shot in Head When Gunman Performs Drive-by on Car Full of Children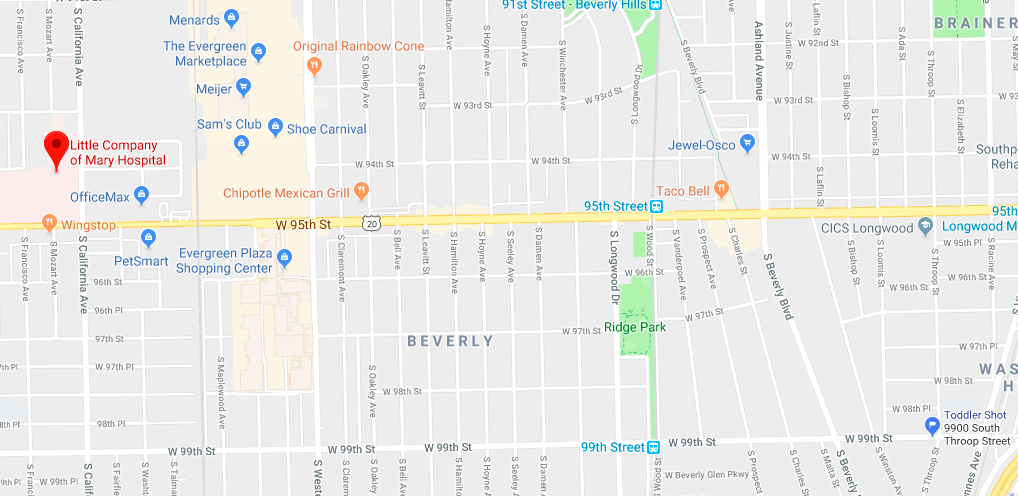 A 1-year-old boy in Chicago has been shot in the head during a drive-by shooting, officials said.
The toddler was sitting in the back passenger seat of a parked vehicle on the 9900 block of South Throop Street in Chicago's Longwood Manner neighborhood at around 5:30 p.m. on Thursday when the shooting occurred. Police said that a "dark older-model sedan" pulled up next to the car and that someone inside fired shots, hitting the boy.
Chicago Police spokesman Anthony Guglielmi told the Chicago Tribune that the boy's grandmother was dropping someone off at a house when she heard glass shattering. The woman looked in the car's back seat and realized her grandson had been shot.
The boy, who was not identified, was transported to Little Company of Mary Hospital in Evergreen Park by his grandmother. He was then transferred to Comer Children's Hospital, where he was listed in critical condition.
"It's gotta be tough on the mother right now, as they rushed that baby to the hospital," crisis responder Andrew Holmes told WLS.
Four other people, including two other children, were inside the car with the boy but were not injured during the shooting.
A gray, four-door Kia SUV parked near the emergency room at Little Company of Mary Hospital on Thursday had at least eight bullet holes, the Chicago Tribune reported. Evidence technicians had marked the bullet holes with stickers.
"My message to the perps is: It won't be long, I guarantee you," Holmes said. "You won't get away with this one. You won't get away with this one."
Police have not arrested anyone in connection to the incident. Guglielmi said the shooter may have mistaken the identity of the vehicle. Area South detectives are investigating the incident.
"We are praying for this young boy as detectives search area for possible crime & traffic cameras that may have captured the offending vehicle's direction of flight," Guglielmi tweeted.
The Reverend Michael Pfleger, a priest on Chicago's South Side who is known for his social activism, offered a $5,000 to anyone who identifies the shooter by Sunday night, the Chicago Sun-Times reported. Anyone who was driving in the area of the 9900 block of South Throop and witnessed the incident was urged to send information to Cpdtip.com.