Chicago Cop Found Dead Outside Controversial Facility With CPD Ties
A Chicago Police Department officer was reportedly found dead on Tuesday from a gunshot wound outside a CPD warehouse facility.
Deputy Chief Dion Boyd was found Tuesday morning at CPD's Homan Square detention facility on Chicago's West Side. Homan Square has been the site of several recent rallies in the city that were meant to protest the CPD and request that the city decrease the department's budget.
CPD Superintendent David Brown identified Boyd during a Tuesday afternoon press conference, stating that Boyd died by suicide.
"There's really no way to convey or express the magnitude of this loss," Brown said. "We are shocked, saddened with the loss, and it's deeply felt by me and the many colleagues and friends with whom Deputy Chief Dion Boyd worked and mentored throughout his career."
Brown encouraged CPD officers to seek help if they needed it, and to check in with colleagues who might be having a difficult time coping with stress.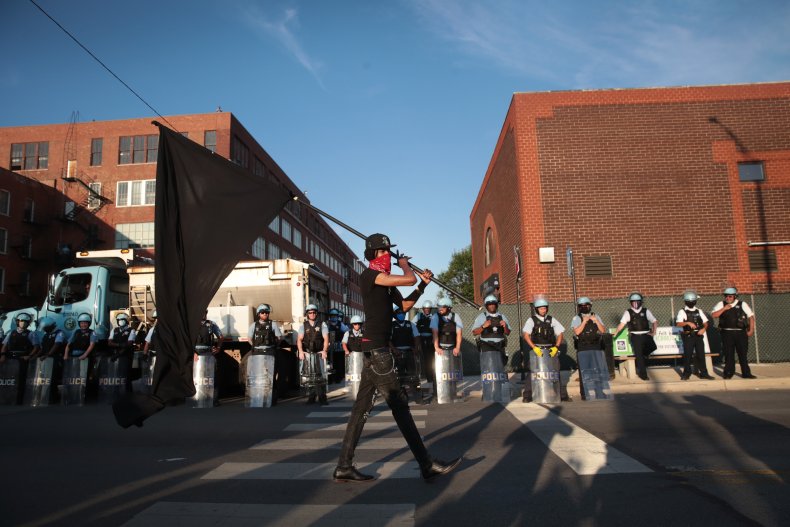 Protesters who have demonstrated recently in front of the warehouse are calling for the facility's closure, citing a list of alleged injustices that occurred inside the building.
"Being hit with phone books, being electrocuted, being sexually violated," Damon Williams from the #LetUsBreathe Collective said during a rally Friday. "Being held without access to legal counsel for hours sometimes days. Being held without a bathroom."
The CPD said that Homan Square remains a "fully functioning" facility, CBS 2 reported Friday.
Being a police officer is not easy, especially during this time of "intensified stress," Brown said Tuesday.
"Every day life can seem insurmountable at times for anyone, but for police officers the stakes are even higher due to the tireless work they do to safeguard others," he said.
One Twitter user shared a Chicago Tribune article regarding Tuesday's incident, writing that there was a "huge CPD presence plus lots of white shirts around Cook County Medical Examiners office on Harrison."
The office is located near Homan Square. The same Twitter user wrote that streets were blocked and "4 helicopters circling just to the west," adding minutes later that a motorcade would "likely going to be northbound on Ogden shortly judging from the helicopters."
If you have thoughts of suicide, confidential help is available for free at the National Suicide Prevention Lifeline. Call 1-800-273-8255. The line is available 24 hours, every day.
Update: This story has been updated to include information about Dion Boyd and a statement from CPD Superintendent David Brown.