Chicago Cop Shot Officer Husband While He Tried to Thwart Her Suicide Attempt: Prosecutors
A police officer in Chicago shot and killed her husband after he attempted to stop her from attempting suicide during an argument at their home.
Jacqueline Villasenor, 39, pulled out a 9-mm handgun and threatened to shoot herself with it, Cook County prosecutors said. Her husband, 44-year-old German Villasenor who also worked as a Chicago police officer, tried to take the gun away from her.
Judge Susana Ortiz heard from prosecutors that as the couple struggled over the gun, Villasenor was shot in the chest. The bullet pierced his heart and exited through his back before hitting a wall, according to prosecutors.
The Villasenors' 16-year-old son was home during the incident and heard the shot. Prosecutors said that he went upstairs to his parent's bedroom and saw his father lying on his back as his mother performed CPR.
The 39-year-old then instructed her son to retrieve a medical kit from her vehicle and call 911. After the boy called, an off-duty officer heard the radio call about the shooting and arrived at the Villasenors' Northwest Side home.
Prosecutors said that Jacqueline told police the argument was over a previous affair she had, and that she and her husband struggled for the gun. The officer reported that alcohol could be smelled on the woman's breath but she allegedly refused to submit a CPD-mandated alcohol breath test to determine her blood alcohol content, The Chicago Sun-Times reported.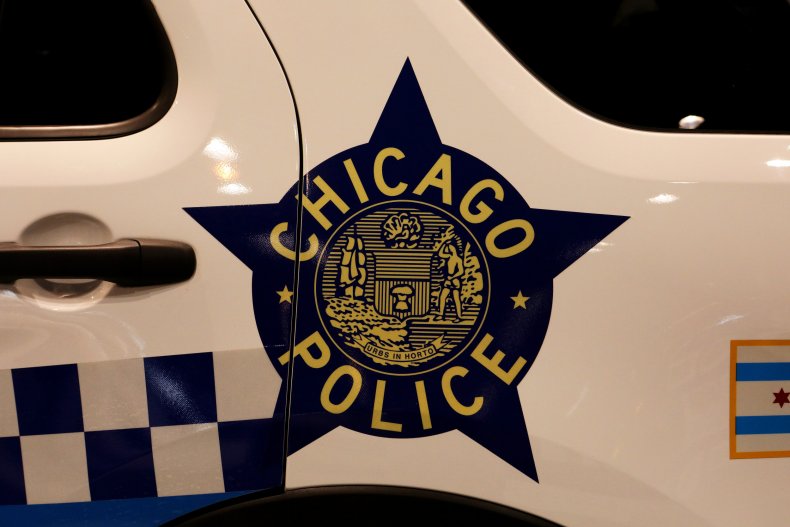 Paramedics also called an ambulance to take Jacqueline to the hospital because she threatened to harm herself but she declined to go, prosecutors said.
German Villasenor was pronounced dead after being taken to Lutheran General Hospital. Prosecutors said that both he and his wife were found to have gunshot residue on their hands but their son did not.
"Her husband tried to save her life by reaching for that gun and he was killed as a result of that," Assistant State's Attorney James Murphy said.
Ortiz ordered that the 39-year-old be held at $100,000 bail for involuntary manslaughter, however, the amount was reduced to $50,000 when Jacqueline's attorney Tim Grace said she could only afford a lesser amount.
The judge advised Jacqueline to not consume drugs or alcohol while on bond. She was also ordered to turn over any firearm licenses and ammunition in her possession to the police.
"Yes, judge," she quietly answered. Her attorney added that all firearms were removed by Chicago police following the shooting.
Grace also told the judge that Jacquline loved her husband and their two children. The couple had been married for 20 years.
Villasenor faces probation or three to 14 years in prison if convicted. She's due back in court on November 23.
A GoFundMe has been set up in German Villasenor's honor to help provide for his two children. In less than 24 hours, it's raised almost $10,000.
"Our lives are forever changed and honoring you through helping your children will slightly help fill that void left behind," family friend and organizer Carolina Diaz wrote.
Newsweek reached out to the Chicago Police Department for comment.