Chicago Cubs Visiting the White House Early So They Can Hang With Obama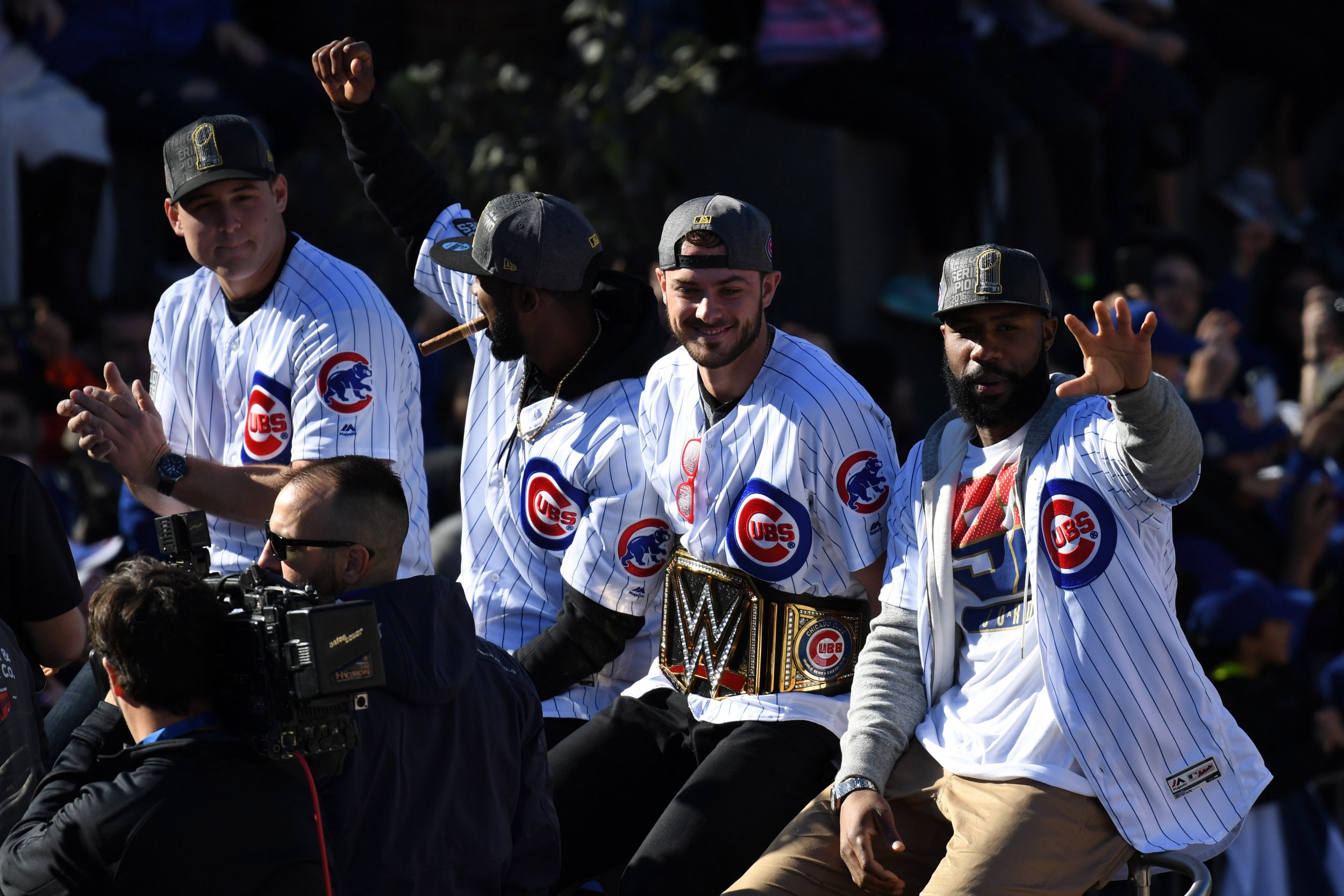 It's a tradition for the winners of major sports championships to visit the White House to celebrate their victory with the president. Usually, the World Series winners make the trip to Washington in the spring or summer. The Kansas City Royals, who won in 2015, visited President Obama in July. The 2014 champion San Francisco Giants visited in June. But the Chicago Cubs, who memorably won their first title in 108 years last November, are scheduled to stop by 1600 Pennsylvania Avenue next week. Why? So they can pose for pictures with Obama instead of Donald Trump after he becomes president.
Related: Obama's flawed and remarkable farewell speech
The early trip comes at the request of Obama, who got start in politics in Chicago after moving there in his early 20s. Though he has long identified as a White Sox fan, he supported the Cubs throughout their World Series run, and even called manager Joe Maddon from Air Force One after the team clinched the title.
"When you get invited to go to the White House, you say, 'Yes,'" said team owner Tom Ricketts. "We're excited. It's a plus that President Obama is a Chicagoan, although he is a Sox fan."
Also excited is the Cubs' star first baseman, Anthony Rizzo, who suggested the name on the #44 jersey the team will present to the president should be "RizzObama."
Perhaps not as excited is star pitcher Jake Arrieta, who made his views known after Trump's election win, which came just a week after the Cubs won the World Series.
For the record, General Manager Theo Epstein, who is credited more than anyone with bringing a title to Chicago, supported Hillary Clinton. "I'm still processing that, too," he said at a meeting of general managers in November when asked about Arrieta's tweet. "I believe in the First Amendment. But I also believe we should be mindful of how other people feel."
Another interesting wrinkle to the Cubs' early trip is that Cubs owner Tom Ricketts's brother Todd, who co-owns the team, is Trump's pick for deputy commerce secretary. Despite the rocky relationship between the president and the president-elect, Todd Ricketts will participate in the upcoming ceremony at the White House. Also present will be Tom and Todd's sister Laura, who was a notable fundraiser for both Obama and Clinton. Not attending will be their other brother, Pete, who is a Republican senator from Nebraska, or their father, Joseph, who donated $1 million to the Trump campaign.
In other words, we're glad we weren't at the Ricketts' Thanksgiving dinner table.