Is Chicago Dangerous? Trevor Noah Examines Windy City's Reputation as U.S. Murder Capital and How Obama Is Linked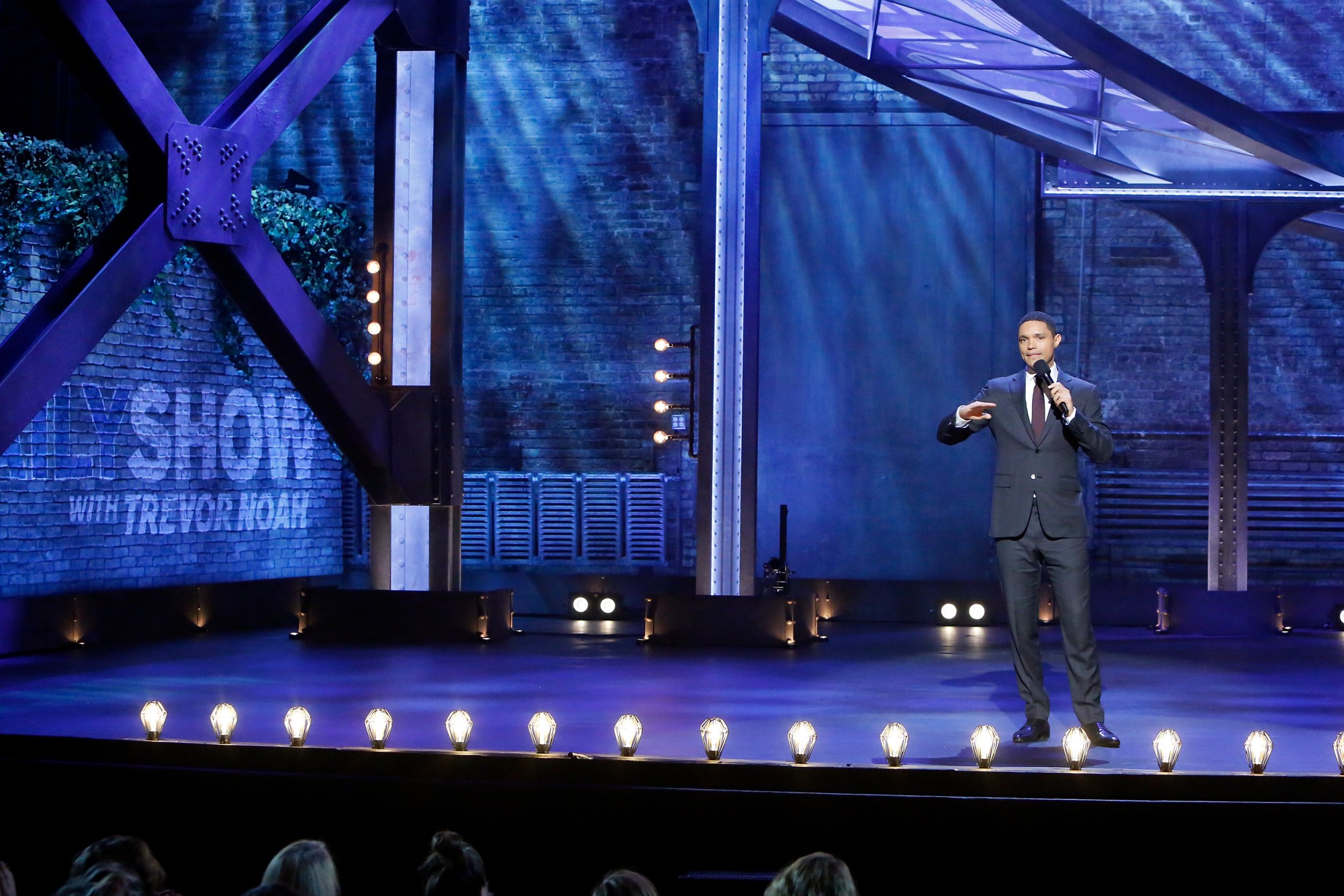 The Daily Show is on the move for one week only, as Trevor Noah swaps his New York soundstage for the Athenaeum Theatre in Chicago.
Noah's first night in the Windy City featured the South African comedian's take on Chicago's reputation as the murder capital of the United States. And, well, the results were pretty interesting.
"When I said we were coming here, [people] said, 'It's a good thing you're wearing a suit, Trevor. You'll save the undertaker some time,'" Noah explained on Monday's installment of the Comedy Central program.
Noah said that as a South African, he can relate to being stereotyped "through crime," but he admitted, "Chicago is famous for its violence." That dovetailed into a video package of President Donald Trump's various remarks about Chicago being "terrible" and "worse than some of the countries you read about in the Middle East." As Noah put it: "According to the president, Chicago is basically Syria, but with different pizza."
So just how dangerous is Chicago actually? Looking beyond the dramatic hyperbole, Noah decided to find out what Chicago is like for himself. "If I just believed what I saw on TV, I would never want to come to Chicago," he said.
The comedian pointed out that while Chicago has the most murders of any city in the U.S., it is the third biggest city in the U.S. too.
Noah said: "If you want to talk about cities that are most dangerous, you have to look at murders per capita—the amount of violent crime relative to the size of the city."
To illustrate his point, the comedian said, "Would you rather be in a big city with five Pennywise the clowns? Or in an Uber Pool with just one? That's per capita."
Based on murders per capita, the Illinois city was well below the murder rates in St. Louis, Missouri and Baltimore, Maryland, said Noah.
But, the host said, politicians, especially those from "the right," are "obsessed" with Chicago's murder rates. And Noah has a theory as to why. Cut to footage of right-wing politicians blasting Chicago native and Democrat President Barack Obama over the city's crime rates.
"Oh, now I get it. When there's shootings, Obama's from Chicago. All the other times, he's from Kenya," Noah quipped, referring to the ludicrous birther conspiracies about the former president.