Driver Killed by Own Passenger in Drive-by Shooting Gone Wrong
A Chicago man is believed to have accidentally shot the driver of the car he was traveling in dead, in what police are calling a drive-by shooting gone wrong.
Jake Lee was in the front passenger seat of a vehicle being driven by Matthew Gibson around Park Manor in the city's South Side on Sunday morning when it pulled up alongside a White SUV in West 71st Street, Fox 32 reported.
Lee then used a .40 caliber handgun to fire at the SUV, but instead accidentally shot Gibson in the head. A 22-year-old man was also injured in the shooting, according to Cook County prosecutors.
Gibson, 26, still managed to drive on for another two miles to the 6700 block of South Marshfield. He died at the Christ Medical Center hospital the following day.
The Chicago Sun-Times reported that Lee has been charged with aggravated battery with a firearm, and is expected to face a count of murder. He later admitted to officers that "he may have gotten some shots off," and his right hand had tested positive for gunshot residue.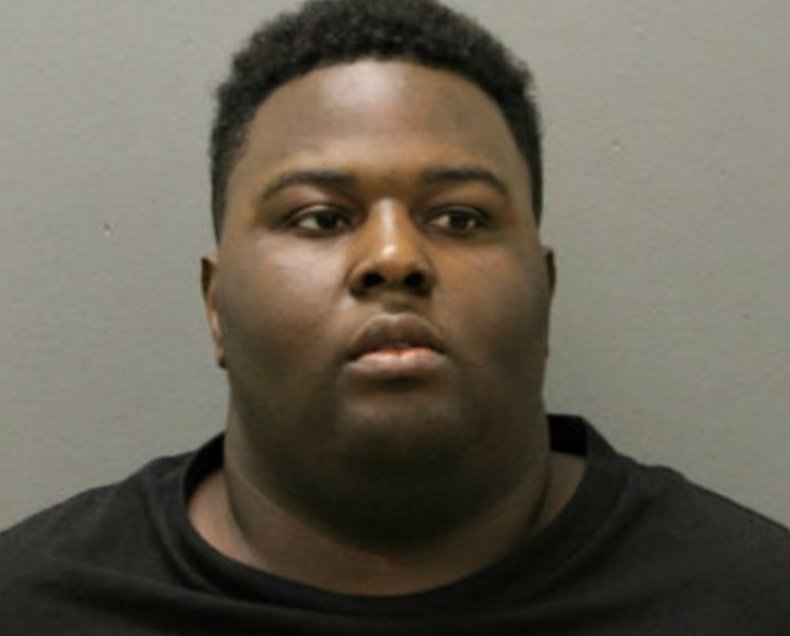 Additionally, prosecutors said, there was no damage to the outside of the car Lee was in.
Lee had been on parole since April following an eight-year sentence he served for aggravated battery, the Sun-Times reported. He will next appear in court on August 9.
A report by CBS last month outlined fears by residents of Chicago about the city's gun problem.
Last weekend, two people died and 34 others were wounded in shootings across the city. In one of the incidents a 21-year-old man suffered fatal injuries after he was shot multiple times by a person in another vehicle, NBC Chicago reported.
Chicago's police chief Eddie Johnson described the first weekend of June as being a time of a "despicable level of violence" after 52 people were shot, eight of them fatally, USA Today reported.
In one weekend alone at the end of June at least two dozen people were shot, the news outlet reported.
The Sun-Times reported there have been 274 homicides in Chicago so far this year.
However, Chicago Police have said that, overall, shootings in the city have hit a four-year low. Some 1,229 people were shot in the first six months of the year, about 100 fewer than the first six months of 2018, CBS Local reported.