Chicago Father Charged With Murder After He Allegedly Nearly Decapitated His 2-Year-Old Son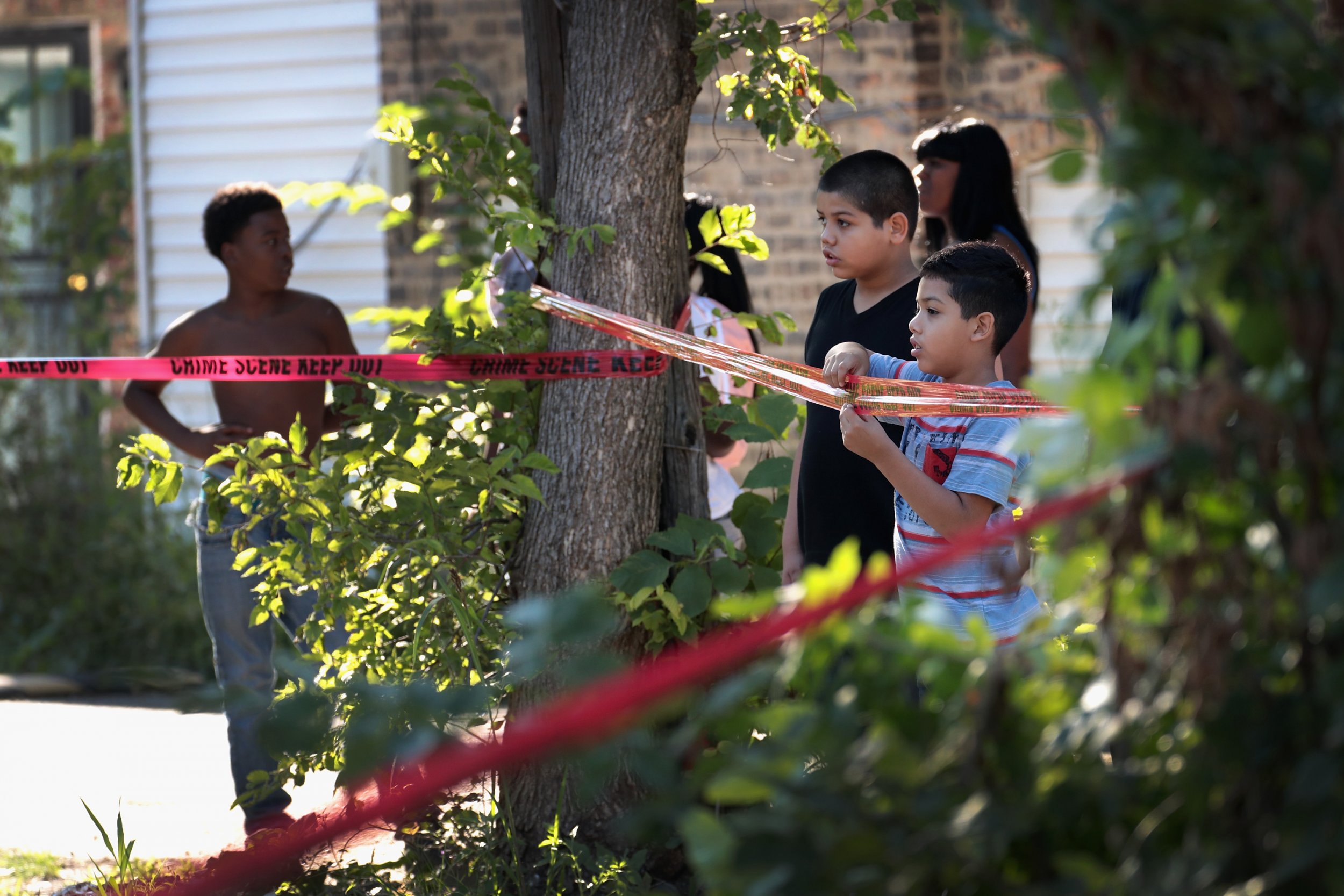 Chicago police charged a man with murder after his 2-year-old son was found nearly "decapitated" at their home in the Little Village neighborhood on Wednesday.
Rolando Ortiz, 37, is alleged to have committed the "brutal and horrific slaying" of his son Mateo Garcia Aguayo when he got fed up with the toddler making too much noise, according to Eddie Johnson, a Chicago Police superintendent.
"These are the kinds of tragedies that keep police officers working without sleep," Johnson told the Chicago Sun-Times.
Authorities said they found the child with his throat cut and unresponsive at around 1:55 p.m. at an apartment on South Avers Avenue.
According to Area Central Detectives Commander Brendan Deenihan, Mateo and Ortiz were home together on Wednesday. In the afternoon, Ortiz became "very frustrated that he couldn't sleep" as the child was noisily "wandering around."
Ortiz then reportedly deeply slit Mateo's throat. When he realized he had killed his son, he then cut his own wrists and placed the child inside a garbage bag.
Ortiz called his sister-in-law shortly after to "confesses to killing the baby," who notified other family members that were living in the same building, Deenihan said during a news conference.
Members of the family then went to Ortiz's apartment, found the child and alerted authorities. Ortiz attempted to flee the scene in his car but was arrested around four hours later in Kankakee.
Ortiz was returned to Chicago, where he admitted to murdering his son during police questioning. Ortiz does not have any priors, according to Deenihan.
Chicago Police and Cook County Medical Examiner's Office told the Sun-Times that Mateo was pronounced dead at the scene. The death was ruled a homicide yesterday, after an autopsy showed the wound on his neck. "[It was] near decapitation," police spokesperson Anthony Guglielmi said.
Deenihan revealed that the gruesome killing has emotionally wounded some of the officers.
"These guys aren't robots. They're police officers and they have families, of course it affects them," he said.