Chicago Fire Department Diver Killed During Search for Man Overboard
A Chicago Fire Department diver has died while attempting to rescue someone who fell out of a boat into the Chicago River.
Juan Bucio, 46, was pulled from the river after becoming separated from his dive partner during a rescue attempt on the Lower East Side of the city, Chicago Fire Commissioner Jose Santiago told reporters.
Emergency services were called after people saw an individual fall into the water at around 8:03 p.m. on Sunday (May 28). After Bucio lost contact with his partner, an immediate search for him started with the back-up divers.
Bucio was later pulled from the river and CPR was administered in the ambulance until he was transported to Stroger Hospital, where he was later pronounced dead.
"The entire Chicago Fire Department's prayers go out to the family of Firefighter Juan Bucio who tragically passed away answering a call of a person in the water near 2600 S. Ashland," the department confirmed in a tweet.
Chicago Mayor Rahm Emanuel paid tribute to the veteran diver, who joined the Chicago Fire Department in 2003 before becoming a diver in 2007.
"Our hearts are heavy tonight as Chicago lost a hero in firefighter Juan Bucio," Emanuel said in a statement.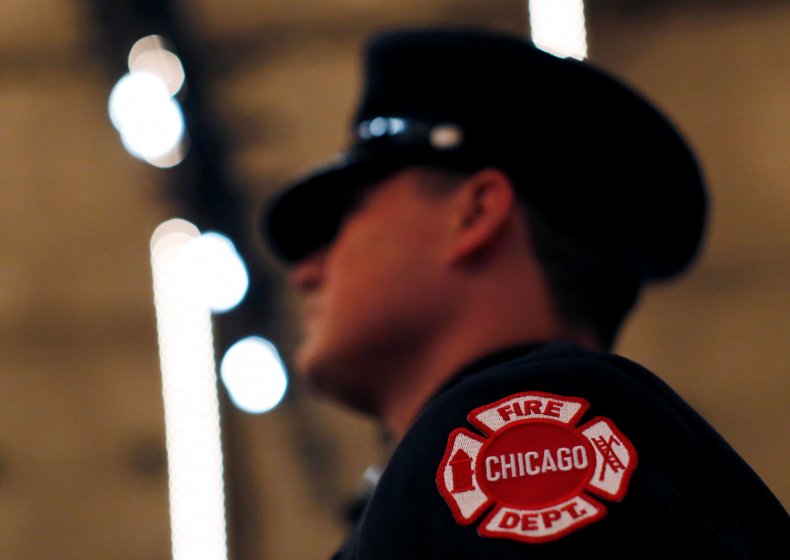 "When the call came for help, Juan Bucio was that special type of person who answered. He was dedicated to Chicago and committed to keeping us all safe. He will be missed but his service and his selflessness will be remembered."
Bucio is survived by two sons and nine siblings, with one of his brothers also in the Chicago Fire Department and one sister a member of the Chicago Police Department.
The man who fell from the boat still has not been found. Two other divers who were taken to Northwestern Memorial Hospital have since been released, Santiago said.