'Chicago Fire': Is Kelly Severide Leaving the Show?
Chicago Fire could be losing one of its biggest stars, after Kelly Severide (played by Taylor Kinney) was transferred to the Officer of Fire Investigation in the most recent episode of the NBC show. This, combined with a recent tweet from showrunner Derek Haas, has left fans worrying that Kinney could be leaving after over 150 episodes.
Is Kelly Severide leaving Chicago Fire?
Though Kinney has not confirmed his future on the series, fans will be seeing a lot less of the character at Station 51 for the rest of the year. After a Chicago Fire fan asked Haas on Twitter "What can we expect with Kelly and Casey this season?" the showrunner replied: "They won't both be at 51 before the winter break."
This suggests that, though Severide may return to 51, it will not be until January 2020. However, Kinney is not going anywhere at least for another two weeks. He will appear in the November 13 and 20 episodes of Chicago Fire as he begins his first OFI investigations.
This was revealed by NBC's official synopsis for Chicago Fire Season 8, Episode 8, titled "Seeing is Believing." This logline reads: "Severide begins his assignment at the Office of Fire Investigation and gets off on the wrong foot when, despite his orders, he reopens an old case," while the synopsis for Episode 9 ("Best Friend Magic") reads, "Severide sets out to exonerate a wrongly convicted arsonist."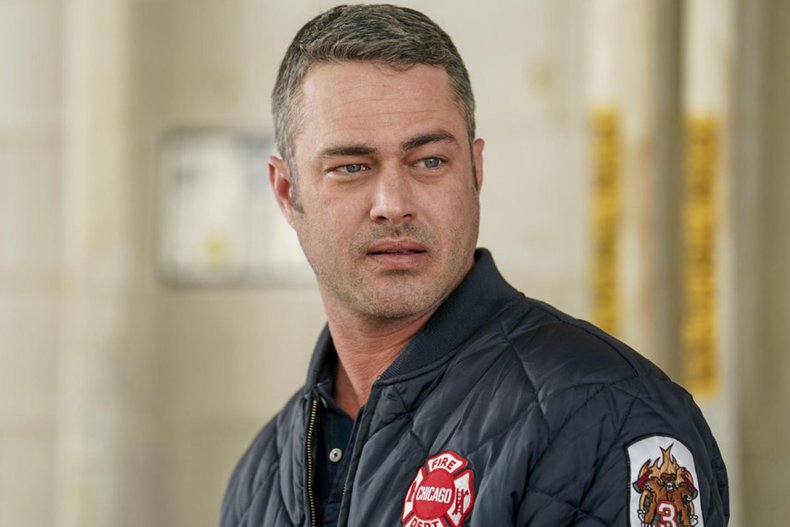 On November 3, Haas added even more confusion to the issue of whether Severide was leaving. A fan asked, "Is it true about Severide's rumors about his career and life?, to which he replied, "Yes! No! I don't know! What are the rumors?"
However, this is all just empty speculation, as in reality Kinney is going nowhere. In April 2019, Deadline reported that Kinney renewed his contract for an extra two years, meaning that he will appear in not just the rest of Season 8 but also in Season 9.
Jesse Spencer, who plays Matthew Casey on the show, will also be around on the show until the end of Chicago Fire Season 9, which will air on NBC in spring 2021, while Christian Stolte, Joe Minoso, and Yuri Sardarov have all signed on to play Randall McHolland, Joe Cruz and Brian Zvonecek respectively until the end of Season 8.
Chicago Fire airs at 9 p.m. ET / 8 p.m. CT on NBC.