When 'Chicago Fire,' 'Med' and 'PD' Return in 2021 and How to Watch Online
One Chicago has been off-air since November on NBC, but the three shows are about to return with new episodes for 2021. Chicago Fire, Chicago PD and Chicago Med are all back with Episode 3 of their respective seasons, which will be airing on NBC on Wednesdays before being made available to stream online.
When do Chicago Fire, Med and PD return in 2021?
All three shows will come back this year from Wednesday, January 6, when episodes will air at the following times on NBC:
Chicago Med Season 6, Episode 3 ("Do You Know the Way Home") 8 p.m. ET / 7 p.m. CT
Chicago Fire Season 9, Episode 3 ("Smash Therapy"): 9 p.m. ET / 8 p.m. CT
Chicago PD Season 8, Episode 3 ("Tender Age"): 10 p.m. ET / 9 p.m. CT
Episodes are then set to air weekly on Wednesdays in the same time slots.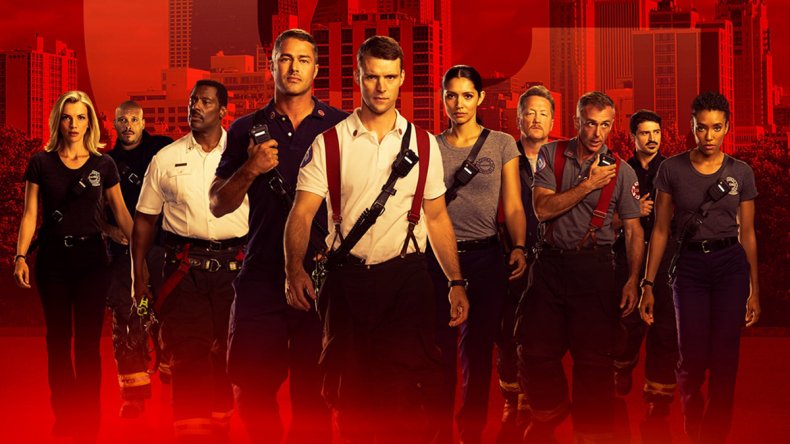 How to watch One Chicago online
Viewers who want to stream Chicago Fire, Med and PD can do so in two places: The NBC website/app and Peacock.
On the NBC website and app, users can log in with their TV provider to access the most recent episodes of the show as they air on NBC, as well as reruns as they air on networks like Oxygen and USA. Those without cable can also sign up for a profile which will give them limited access to NBC shows for free.
The best way to watch One Chicago, however, is Peacock. On the streamer's free tier, viewers can watch all three of the shows with ads now by creating an account. Those who want to watch without commercials, meanwhile, can sign up for a premium account, which costs $9.99 a month or $99.99 a year.
In terms of what fans can expect from the midseason premieres, the official synopses are as follows:
Chicago Med: "Dr. Charles and April team up to take on a mysterious patient in the ED. Dr. Halstead is forced to make a life-or-death decision for one of his trial patients. Dr. Marcel is confronted by his past when a former acquaintance is brought into the ED."
Chicago Fire: "A mishap on the aerial ladder in the midst of a fire rescue leaves Mouch shaken and questioning his abilities. Kidd looks for support from Severide while Casey and Brett discuss their future."
Chicago PD: "Ruzek and Burgess discover a child walking alone in the middle of the street and when they take her home, they discover her entire family has been murdered. Upton is approached with a job offer from the FBI."
Chicago Med, Chicago Fire and Chicago Med air Wednesdays from 8 p.m. ET / 7 p.m. CT on NBC.