How Is Kelly Severide Written Off 'Chicago Fire'? Taylor Kinney Exit Hinted
In January 2023, it was announced that Taylor Kinney would be taking a break from his role as Kelly Severide in Chicago Fire, and it appears the show may have already paved the way for his exit.
The actor was said to be taking "a leave of absence to deal with a personal matter," according to a report from Deadline on January 20, and so Kinney will be away from the show for a brief period.
To accommodate this, Kinney's Severide is expected to be given a storyline that will take him out of Chicago, but not permanently, and fans think they've spotted exactly what that will be.
How Is Kelly Severide Written Off 'Chicago Fire'? Taylor Kinney Exit Hinted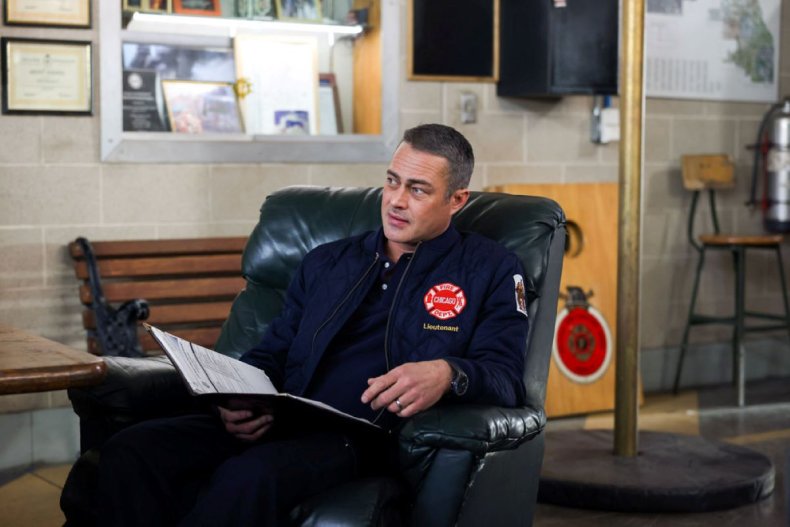 Chicago Fire is in its eleventh season, and back in Episode 13, the show saw Kinney's Severide talk with Sylvie Brett (Kara Killmer) about her ex Matthew Casey (Jesse Spencer).
Spencer was a regular in the series alongside Kinney from the show's infancy until his exit in Season 10, at which point he left the city of Chicago to live in Oregon.
And during the Season 11 episode, Severide remarks to Sylvie how he hasn't seen or spoken with his friend Casey in a while.
The exchange between the pair was sweet and innocent enough, but to some fans it seems like the most logical way to hint at Severide's exit storyline.
Taking to Twitter, one fan said of the scene: "I bet Kelly is going to visit Casey to explain Taylor's leave of absence!!"
While another added: "Kelly's definitely taking a trip to see Casey soon."
Reflecting on the potential exit storyline, one viewer wrote: "If Kelly goes to see Casey as a way for him to leave while Taylor takes a break I'd be happy with that."
It may well be that the scene was simply a way to bring Casey back into the conversation, and to remind fans that the character is still out there and hasn't been forgotten, but the show's fans may have a point.
The show has yet to officially reveal which episode will feature Kinney's temporary exit, or exactly how the storyline will take place.
Kinney has portrayed Lieutenant Kelly Severide since the first season of Chicago Fire in 2012, in which his character is the leader of Squad 3 at Firehouse 51.
The actor has also appeared in crossover episodes with other One Chicago shows: Chicago Med, Chicago P.D. and the now-canceled Chicago Justice.
Chicago Fire airs on Wednesdays at 9 p.m. ET on NBC.