Pair Charged in Connection With Shooting of 2-Year-Old Girl
Police in Chicago have charged two men in connection with a shooting that left a 2-year-old girl injured.
David Contreras, 18, and Rodolfo Irigoyen, 21, were arrested on Wednesday over the incident which took place near the Cook County criminal courthouse in Little Village on May 14.
The girl had been sitting in the back seat of a black SUV that was traveling in the 2800-block of West 26th Street when someone started shooting from a car that had pulled up alongside it, ABC7 Chicago reported on Friday.
She was shot in the leg and was taken to Mount Sinai Hospital, according to ABC7. She is said to be in a good condition.
Chicago police said in a statement that Contreras, of South Wood, Chicago, has been charged with four felony counts of attempted murder. In addition, he faces one count of aggravated battery and and one count of unlawful use of a weapon.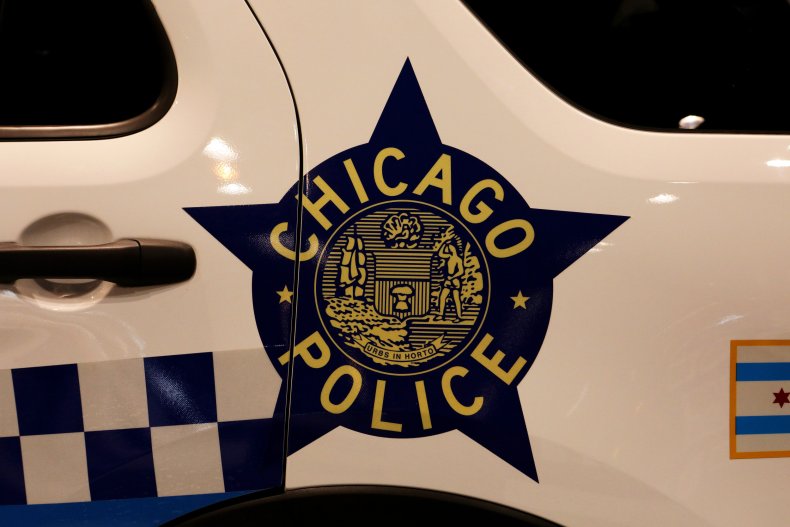 Meanwhile, Irigoyen, of South Carpenter, faces charges of one felony count of aggravated battery. Both men are scheduled to appear in bond court on Friday.
"The offenders were placed into custody without incident and charged accordingly," Chicago police said.
Community activist Andrew Holmes was outraged by the incident, and said it was the latest in a spate of gun violence in which children have been victims.
"Two years on this earth and you discharge this weapon and it hit this baby," he told reporters, according to ABC7. "Look at the children that are being shot."
The girl was the youngest of 48 people who were shot in Chicago on the weekend of May15-16 which was the most violent of the year.
Police said six children aged under the age of 17 were among the victims who had been wounded, ABC News reported, including two 14-year-olds and a 13-year-old shot in separate incidents.
Two police officers were also wounded in shootings spurring the city mayor Lori Lightfoot to tell a news conference on Sunday: "Let's pray for peace in our city."
"We've got to put these guns down. We've got to stop the flow of illegal guns into our city," she added.
Lightfoot has previously called for federal gun control legislation after a 7-year-old girl was shot and killed at a McDonald's drive-thru in April.
Earlier in May, The Chicago Tribune reported that 956 people had been shot in Illinois' biggest city in the first four months of 2021. This was 217 more than during the same period last year.
Newsweek has contacted the Chicago Police Department for comment.