Chicago's Interim Police Superintendent Says City 'Still Not Safe Enough' After 492 Murders in 2019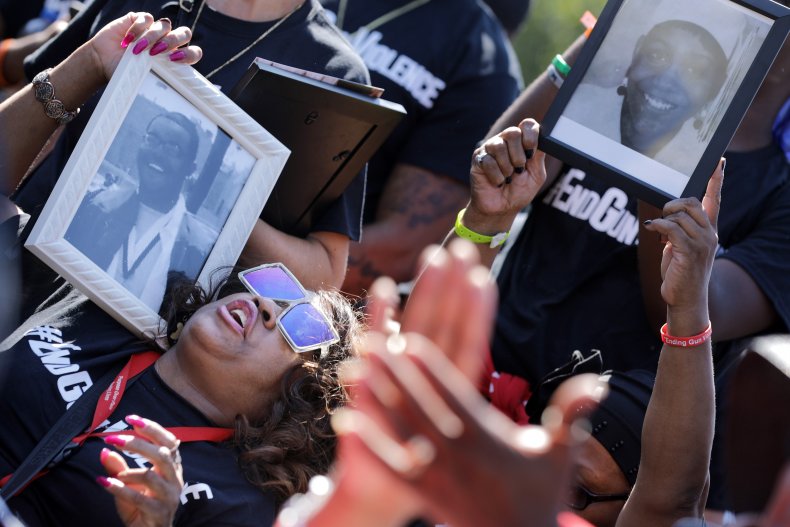 Chicago's interim police department superintendent said Thursday morning that, despite a continuing downward trend in homicides, the city is "still not safe enough."
Speaking with CNN, interim Superintendent Charlie Beck said that crossing the 500-homicide threshold was an important but inadequate achievement.
There were 492 homicides in Chicago in 2019, down 13 percent from the previous year and down 38 percent from 2016, according to official statistics.
The number of shootings, while still high, has similarly decreased in recent years. In 2019, Chicago experienced 2,151 shootings, down 10 percent from the previous year and down 39 percent from 2016.
Overall, crime in the city is at its lowest levels since 2015.
"These historic reductions in citywide crime are the direct result of Chicago's police officers, community-based organizations and street outreach groups who have dedicated their lives to keeping this city and its residents safe every day," newly inaugurated Mayor Lori Lightfoot said in a press release. "By investing in our South and West Side neighborhoods and addressing the root causes of gun violence, we can build on this progress in 2020 and continue making meaningful gains in public safety in communities throughout the city."
In 2018, Chicago ranked among 15 large U.S. cities with the highest murder rates, per the FBI's crime statistics. While a significant placement, Chicago is hardly the most violent urban area in America, despite what critics often claim.
Notwithstanding the improvements, the city is still awash in a gun violence epidemic that has proved difficult to manage, and police department statistics help show the scale of the problem. The Chicago Police Department seized around 9,500 illegal guns in 2018, equivalent to more than one weapon every hour of the year. In 2019, Chicago police officers seized more than 10,800 illegal guns.
The vast majority are semi-automatic handguns, although they recovered around 400 semi-automatic rifles.
The city's slowly improving crime statistics mirror nationwide trends as well. Since 2016, the national murder rate has steadily declined and is now down to 5 murders per 100,000 people. The national violent crime rate, despite recent fluctuations hit its lowest level since 2014 last year, according to the FBI.
Other crimes that Chicago police track, including robberies, burglaries and motor vehicle thefts, are at 20-year lows.
Lightfoot entered the mayoralty on a promise to reform accountability at the Chicago Police Department, which has had an tense relationship with many communities, especially over its handling of dash cam footage showing the murder of 17-year-old Laquan McDonald by then-CPD officer Jason Van Dyke.
The new mayor previously served as a federal prosecutor and as the president of the Chicago Police Board, which makes recommendations in disciplinary cases against police officers.