As Chicago Gun Violence Rises, Mayor Says Increase in City Is Result of 'Lax Gun Laws' in Other States
Chicago Mayor Lori Lightfoot on Tuesday suggested that the "lax gun laws" in states such as Mississippi and Indiana are causing the increase in violence in the city.
During an interview with MSNBC, Lightfoot was asked about the rise in violence across Chicago and what she is doing to combat it.
"Well, look, we can't stop things that happen outside of our borders. Sixty percent of illegal guns that come into Chicago every year are from out of state, from Indiana, from Mississippi, from other states that have lax gun laws," Lightfoot said in response. "When my people can go over the border to Indiana and buy military-grade weapons and bring them back in any quantity that they want as long as their money is right, that's a problem."
Lightfoot also added that she thinks that gun violence issues are something "that we need federal leadership on."
"As long as we have this proliferation of illegal guns that's pouring in from outside of our borders, we are going to continue to fight an uphill battle," Lightfoot said. "There are things that the federal government is uniquely qualified to do, to partner with us to stop this scourge of gun violence. This president refuses to engage on those basic issues."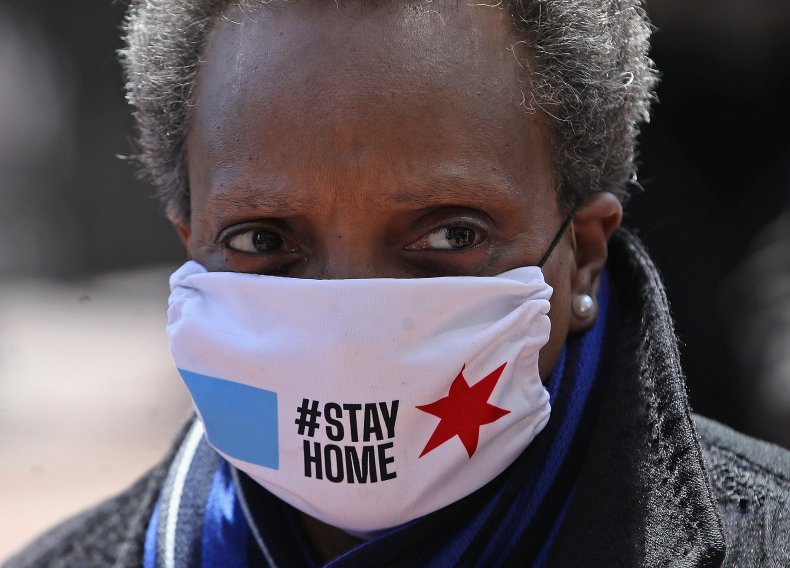 Her comments come as Chicago has seen a drastic increase in homicides and shootings in July and over the past year.
According to data released by the Chicago police, there were 105 homicides and 406 shooting incidents reported in July alone. In comparison, there were 44 reported homicides and 232 shooting incidents in July 2019, a 139 and 75 percent increase, respectively.
Across 2020, homicides have increased by 51 percent, when compared to the period from January to July in 2019. Shootings have also increased by 47 percent, compared to the same period in 2019.
According to the Chicago Sun-Times, last month 573 people were shot in the city, with at least 58 of the victims being juveniles. A 3-year old girl was shot on July 22, the youngest victim in July, as well as a 9-year old boy who was killed by gunfire on the city's North Side.
On July 21, 15 people were shot outside of a funeral home on the city's South Side, in a drive-by shooting.
As Lightfoot criticizes other states gun laws, a 2017 Gun Trace Report found nearly 60 percent of guns recovered in Chicago came from dealers outside of the state, according to NBC 5 Chicago. The 2017 report also found that nearly 25 percent of guns in Chicago were traced back to just 10 federally licensed firearm sellers, with seven in Illinois and three in Indiana.
Newsweek reached out to Lightfoot's office for comment but did not receive a response in time for publication.