Video: Chicago Police Handcuff 10-Year-Old After Call About Black Male With Gun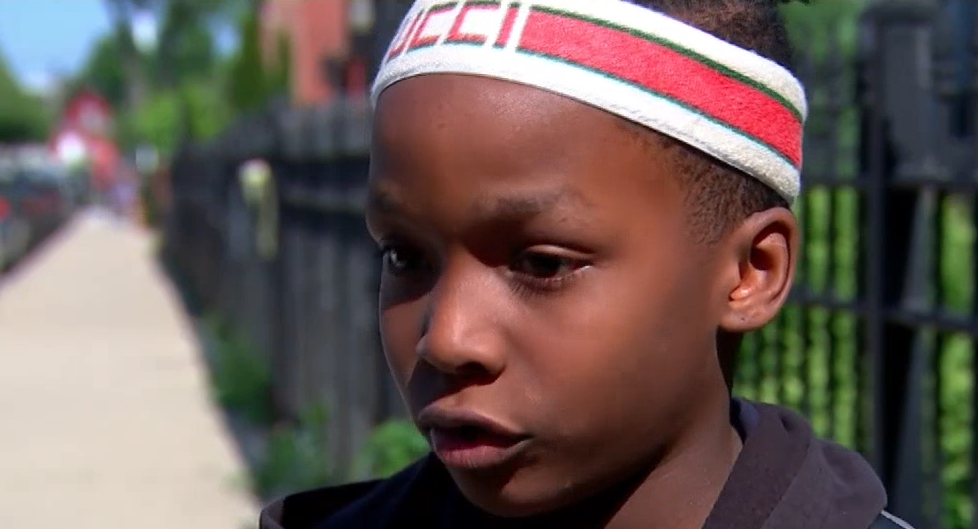 Chicago police said they are investigating an incident caught on camera showing a 10-year-old boy being handcuffed and detained by several officers up against a squad car.
Chicago Police Superintendent Eddie Johnson said they received a call about a young black male with a gun in the area, and the 10-year-old fit the description to nearby officers. Police confirmed to WMAQ-TV in Chicago that an innocent fourth-grade boy, Michael Thomas Jr., was handcuffed by officers outside his grandmother's home and leaned against the hood of the cop car as police questioned him about possessing a firearm. The boy's family said they think it was a case of mistaken identity but are saddened and demanding answers about last week's incident recorded via cellphone.
"That's our kid. They need to apologize," Thomas Jr.'s mother, Starr Ramsey, told WMAQ-TV. "He's going to be scared for the rest of his life now. I want answers. You can look at him and tell he's not a teenager. Ten years old, you get handcuffed? You scarred him for life."
A saddened Thomas Jr. can be seen at the brink of tears as he's handcuffed and held by police and asked if he had escaped from a juvenile detention facility. The call to police reporting the black male with a gun described the individual as between 10 and 12 years old. Police said the boy ran initially ran when police tried to confront him.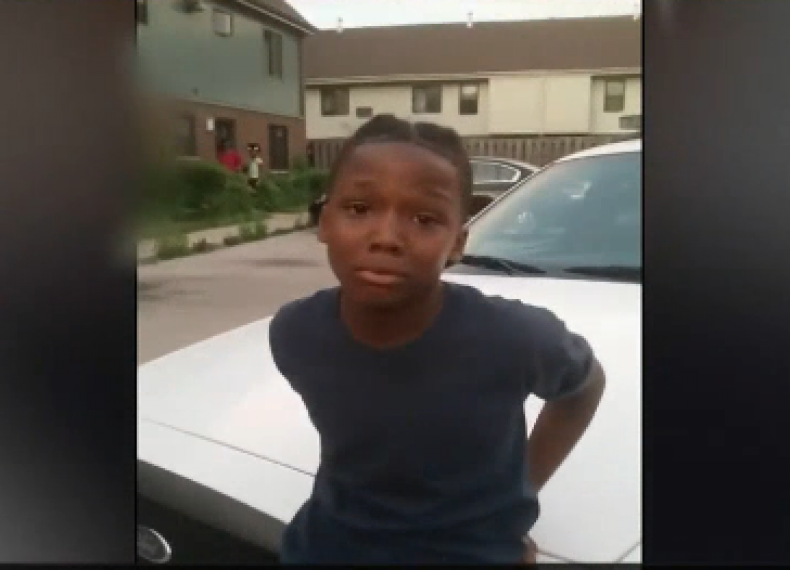 "I was scared and I was crying and that's when they told me I had escaped from juvenile and I had a gun," Thomas Jr. told WMAQ-TV. "I said I didn't escape from juvenile and I don't have a gun."
Thomas Jr.'s grandmother, Yolanda, told WLS-AM radio that she witnessed the scene and immediately questioned the officers whom she said were looking for a teenager. "You can see that he doesn't have any weapons on him. I raised up my grandbaby's shirt. He don't have anything on him. Take those handcuffs off him. He should have never been put in those handcuffs." The boy's uncle, Victor, also said that police were looking for "a 12-year-old black kid on a bike with all blue on [with] a gun." He noted to WMAQ-TV there were "about five little black boys with all blue on" the block at the time.
Ramsey said she fears that if and when Thomas Jr. may need to call the police in the future, he may be too afraid to pick up the phone following this traumatic incident. Superintendent Eddie Johnson told WLS-AM radio that the boy was released from handcuffs after about 15 minutes. He said that while he "can only imagine the mother's and grandmother's anguish" over the situation, police followed "all the rules and protocols."
Police are still investigating a separate incident in the Far South Side West Pullman neighborhood, where an 11-year-old boy was fatally shot in the head inside a two-story brick apartment Monday, WFLD-TV reports. Detectives are asking the public for help after the body of 11-year-old Jechon Anderson was found on the floor of the apartment from a gunshot wound.