Chicago Health Official Says 'No Sign of Super Spreader' After Lollapalooza Festival
Health officials praised Chicago's Lollapalooza music festival as a success because proof of vaccination or a negative test was required for entry.
Chicago Department of Public Health (CDPH) Commissioner Dr. Allison Arwady provided an update on the city's COVID-19 cases at a news conference Thursday morning, exactly two weeks since the beginning of the four-day festival.
Arwady said the CDPH is still investigating Lollapalooza-linked cases. The numbers provided in the update were broad and included people who attended the festival and tested positive, but the CDPH could not definitively say if each person was infected at Lollapalooza.
Lollapalooza led to 203 COVID-19 cases, Chicago health officials said.
"We've had no unexpected findings at this point," Arwady said. "There is no evidence at this point of a super spreader event. And there is no evidence of a substantial impact to Chicago's epidemiology."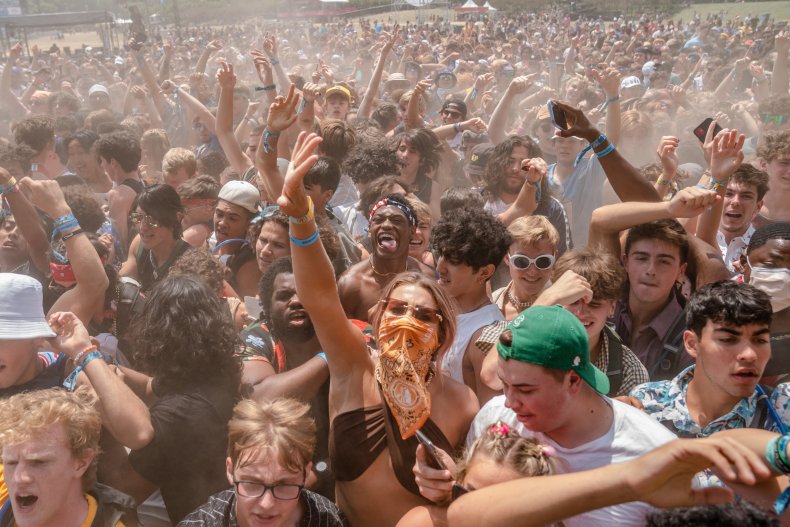 Lollapalooza was canceled last year to prevent the spread of the coronavirus, but the festival was given the green light for 2021. At least 385,000 people packed Grant Park from July 29 to August 1 despite the ongoing pandemic, police said Monday.
Chicago Mayor Lori Lightfoot was heavily criticized for allowing the festival to go on amid the wave of Delta variant cases sweeping across the country. Lightfoot defended the move at a news conference before the festival, saying vaccinations made Lollapalooza 2021 possible.
"I understand the fascination with Lolla, but the fact is, in this city...we've been able to open but do it with care because of the vaccinations," Lightfoot said.
Chicago health officials attribute the festival's proof of vaccination requirement and its outdoor setting as two major factors in limiting the spread. Arwady also cited the city's less significant wave of the coronavirus than other parts of the country.
Just over 53 percent of the city is fully vaccinated against COVID-19, according to data from the CDPH. Cases are rising in Chicago, with 364 new COVID cases reported on Thursday, up 39 percent from the week before.
Concert-goers were required to show a physical copy of their vaccination cards to Lollapalooza staff in order to get into the festival. Unvaccinated individuals were allowed to attend if they showed a negative COVID test taken within days of the festival. Festival officials on day three mandated masks be worn at indoor venues and encouraged them for all guests.
"Lollapalooza fans reaffirmed how much the live music experience means to them, showing no hesitation to follow this year's health and safety protocols, and we are incredibly proud to say 90% of you were vaccinated!" organizers said in a statement.
Organizers immediately after the conclusion of the festival said only 1 percent of guests were turned away because of a lack of documentation.
Three-fourths of attendees reported feeling safer attending Lollapalooza knowing that a negative test or a vaccine was required for entry, according to a CDPH survey.
"Younger attendees were more likely to say attending Lollapalooza was an incentive for them to be vaccinated," Arwady said.