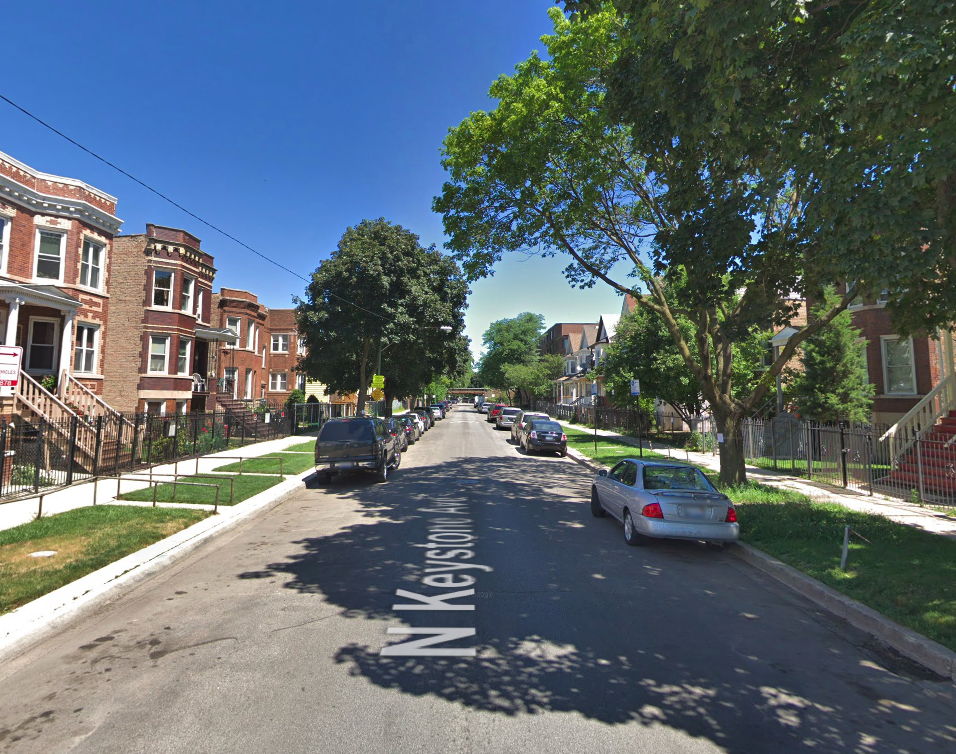 A newborn baby found on the brink of death after being abandoned in a garbage can in Chicago this week is recovering in hospital following a last-minute rescue.
The boy—believed to be just hours old—was found by a woman and her daughter who heard noises coming from an alleyway in the 1700-block of North Keystone Avenue.
The child's umbilical cord was attached and he was "in a shopping bag wrapped in a towel" when found, according to officials at the fire department who helped resuscitate him. The child was not breathing and had no pulse when the women rushed him into the firestation.
Paramedic Field Chief Patrick Fitzmaurice, of the Chicago Fire Department, told reporters in a press briefing yesterday that the baby had been "as cold as concrete" as firefighters scrambled to maintain the child's airways, conduct CPR and warm him using heat packs. The child was rushed to Norwegian American Hospital at 4:11 p.m. under police escort, Fitzmaurice said.
His condition was stabilized and he was later taken to Lurie Children's Hospital, ABC7 Chicago reported. The identity of the mother remained undetermined as of Wednesday morning.
Local fire officials appealed to the public to remember that Illinois has a "Safe Haven" law which states that unharmed infants who are 30 days old or younger can be handed into hospitals, police stations and staffed fire stations without criminal consequences to the family.
Fitzmaurice said: "Every time I had children me and my wife had a job, we were stable. I don't know what it's like to have a child, be pregnant and be in some horrible circumstance where you are driven to do something like this that almost sounds diabolical. But come to us, man.
"If [the mother] would have called 911 we would have took the baby to one hospital and her to another. We won't judge. Don't leave your baby in an alley. Give the kid a chance."
Firefighter Melanie Howe, an ambulance commander and mother-of-two, said during the briefing that the baby had started to move a little as he was being rushed to hospital.
"We just kept working, CPR, kept ventilating him with the mask and the bag, and his color stayed good," Howe told reporters. "By the time we got him to the hospital we had almost indiscernible movements and response. But it was enough to know he had a chance."
Referencing Safe Haven, she added: "I don't know what it's like to be in that situation, where you don't know what to do next. I just hope that [people] know they can always come to us.
"We will handle the medical stuff, [the mother] can go one way, we will take the baby and go the other and we will make sure everybody is healthy. We were so lucky with this one."
According to the Chicago Sun-Times newspaper, citing child safety campaigner Dawn Geras, the case marked the first baby this year to be found abandoned illegally. Geras told Fox 32 it was the 83rd illegally abandoned infant since the law passed back in 2001.
For confidential information you call for help on 1-888-510-2229 (Toll-free) or visit the Save Abandoned Babies Foundation at: www.SaveAbandonedBabies.org. For information about adoption you can contact Illinois Adoption Registry at 1-877-323-5299.