Chicago Armed Robbery Suspect Shot Dead by His Gun-carrying Female Victim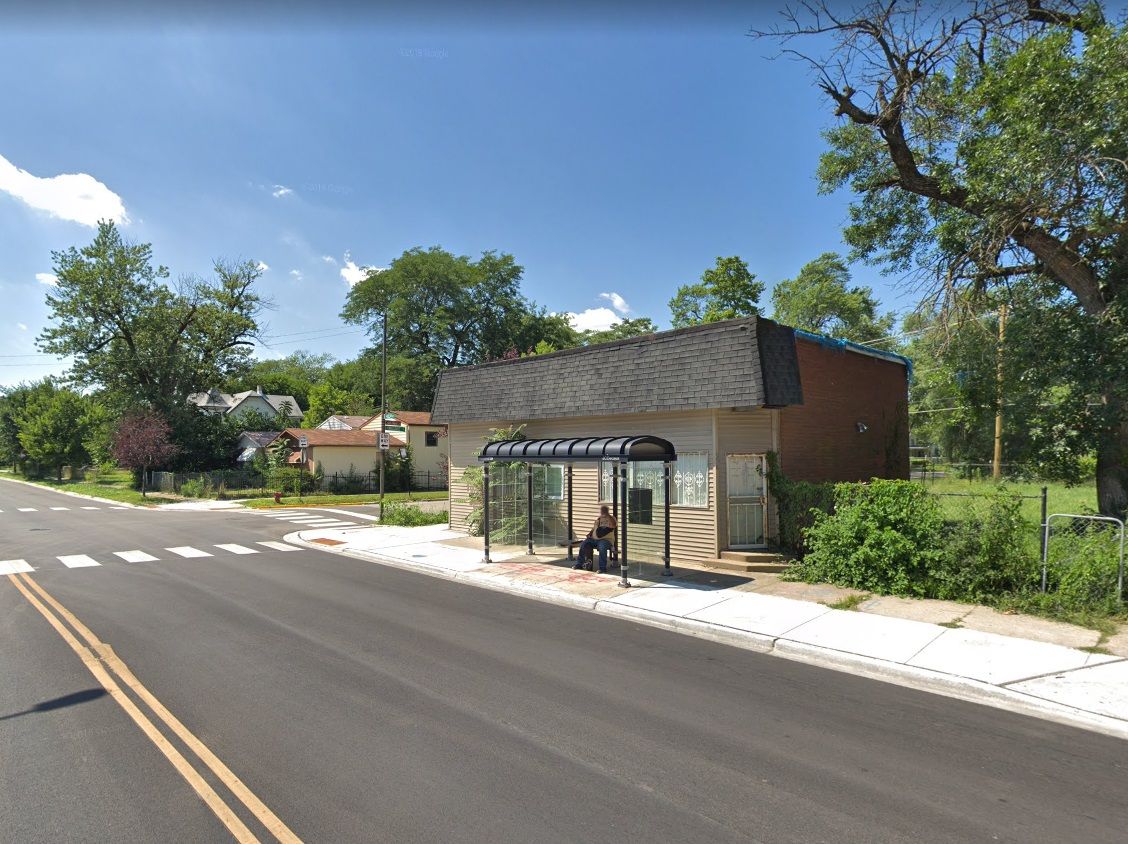 The tables were turned on a man allegedly attempting to rob at gunpoint a woman while she sat at a bus stop in a Chicago neighborhood when his victim pulled out her own firearm and fatally shot him in the neck.
Chicago police said the as-yet-unnamed 19-year-old suspect ran off around the corner but was later found collapsed and pronounced dead in Oak Lawn's Christ Medical Center, the Chicago Tribune reported.
Read more: The NRA says it may soon be "unable to exist"
The incident took place in the 500 block of West 103rd Street in the city's Fernwood neighborhood at around 6 a.m. on Tuesday, police said.
According to WGN, which obtained surveillance video of the incident, the 25-year-old woman told police she showed the armed robber her weapon before she shot him.
Police are not naming the suspect until his family are told of his death. The woman had a concealed-carry license for her weapon. Chicago Police Department did not respond immediately to Newsweek 's request for comment.
In October, an armed customer at a McDonald's in Birmingham, Alabama, shot and killed a masked man who barged into the restaurant as it was closing and opened fire.
The customer was with his two sons and leaving the building at the time. He was injured in the shooting and so was one of his children, though their wounds were not life-threatening. The suspect subsequently died of his injuries.
Markus Washington, a McDonald's employee in the restaurant at the time, told WSFA that he hid in the freezer as shots were fired. He said he owes his life to the armed customer.
"I'm feeling grateful," Washington told WSFA. "Wrapping my head around it all, I was just wishing someone would come wake me up from this nightmare."
A similar incident in May occurred at Louie's Grill & Bar in Oklahoma City, Oklahoma, when an armed citizen shot and killed a gunman who opened fire at the restaurant. Four people were injured but only the gunman died. Around 100 people were in the restaurant at the time.
The armed citizen had pursued the shooter through the parking lot and into the bushes. Captain Bo Mathews of Oklahoma City Police Department told KWTV News the armed citizen was a "Good Samaritan" who "took the right measures to put an end to this terrible incident."
Read more: This NRA book turned a young Stephen Miller into a conservative