Chicago Judge Deals Blow to Jeff Sessions' Bid to Punish Sanctuary Cities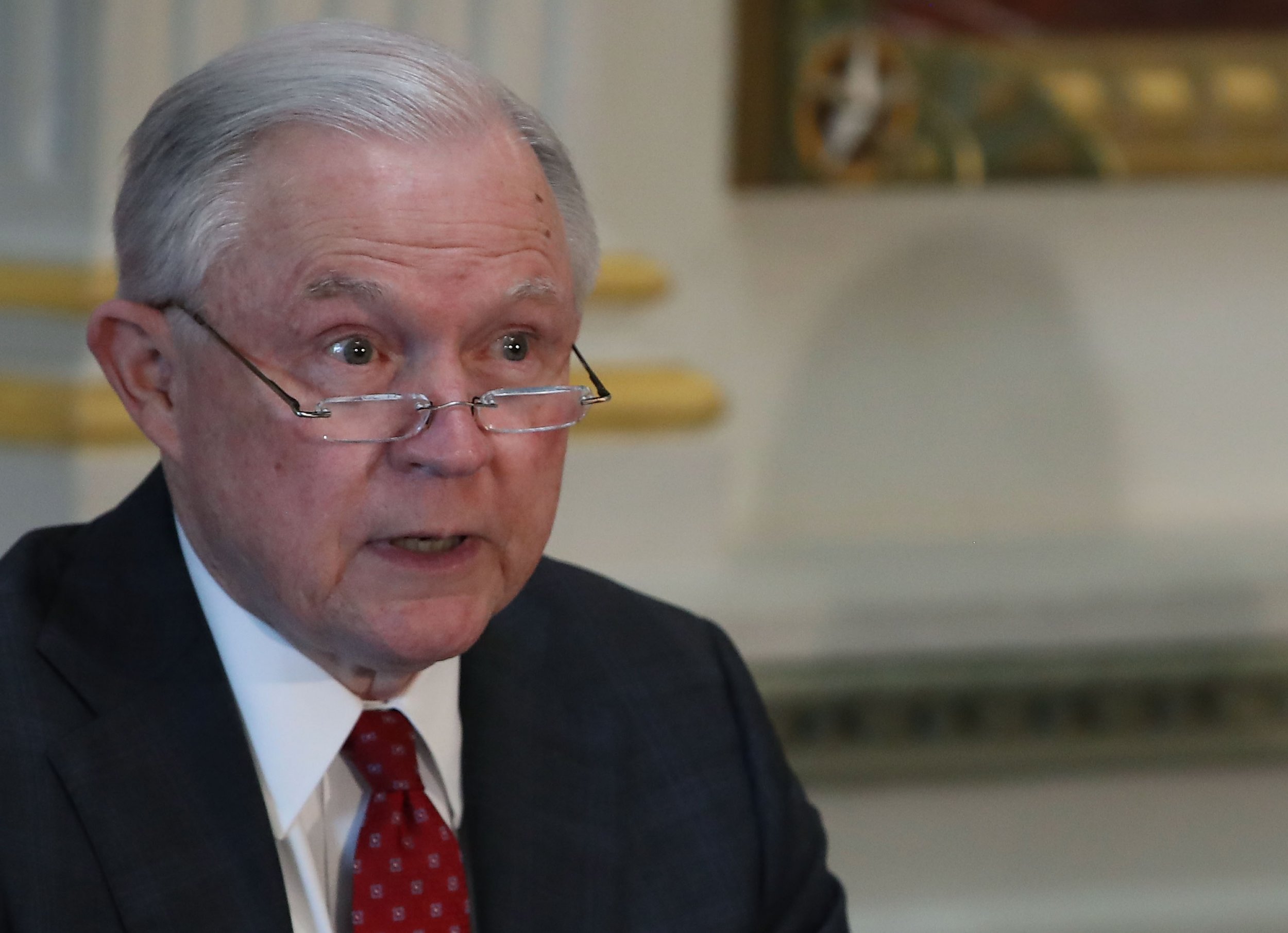 A law the Trump administration had relied on in an effort to penalize sanctuary cities -- those that refuse to pursue immigrants for special scrutiny -- was declared unconstitutional by a district judge on Friday.
Judge Harry Leinenweber decreed efforts to impose immigration-related conditions on federal law enforcement grants were unconstitutional.
Sanctuary city is a term describe jurisdictions which don't completely cooperate with federal immigration enforcement, specifically when it comes to apply President Trump's "zero tolerance" immigration policy.
While the federal government has previously argued the enforcement is necessary, local police often opt against implementing the policy to maintain trust with immigrant communities.
The President, and his Attorney General Jeff Sessions, have repeatedly attempt to undermine so-called sanctuary cities by means of legal action. In most of the lawsuits it has lost, the administration has often referred to Section 1373, which states local governments have an obligation to share immigration information with the federal government.
But Leinenweber stated the law was rendered unconstitutional by a recent Supreme Court ruling. In May, in a dispute over legalized state gambling, the Supreme Court found the federal government cannot prevent local governments from passing laws they choose.
Leinenweber argued that given the ruling had come between when he first examined the case and now, it also applied to Section 1373, much as Philadelphia-based Judge Michael Baylson did at the beginning of last month.
In his 58-page ruling, Leinenweber said the decision will initially only apply to Chicago, but he revealed he planned to ensure the ruling was applied across the U.S.
"The Attorney General has not mustered any other convincing argument in support of greater statutory authority […] nothing has shaken this Court from the opinion it expressed at [that] stage," Leinenweber noted in his ruling.
The Ronald Reagan-appointed judge had previously temporarily blocked the grant conditions, which were upheld by the appellate court. On Friday, however, Leinenweber made his initial ruling permanent.
Predictably, the news was not well received by the Justice Department.
"The Justice Department continues to maintain that we exercised our authority, given by Congress, to attach conditions—designed to keep Americans safe—to public safety grants, and we will continue to fight to carry out the Department's commitment to the rule of law, protecting public safety, and keeping criminal aliens off the streets," Justice Department spokesman Devin O'Malley said in a statement.
The ruling could set an important precedent and Leinenweber has recently accepted similar lawsuits from the state of Illinois and the US Conference of Mayors.