Chicago Legislators Look to Use Stimulus Money for Monthly Direct Payments
Chicago is poised to receive $1.9 billion from the American Rescue Plan and some local legislators want to use it to start a universal basic income program for low-income residents.
A $50 million investment would create the largest publicly funded guaranteed income program in the country. It comes on the heels of Gary, Indiana, implementing a universal basic income program of its own and while details of Chicago's pilot program haven't been finalized, it could send $500 payments to residents each month.
Alderman Gilbert Villegas is leading the effort to bring a universal basic income to Chicago. He championed it for the economic growth it will bring and said in a statement that it's also personal to him because the assistance would have been "life-changing" for his mother after his father died when he was 8 years old.
"Today we are asking that less than 2 percent of the estimated $1.9 billion being allocated to the City of Chicago from the American Rescue Plan be used to support Chicago's most vulnerable residents," Villegas said.
Newsweek reached out to Alderman Gilbert Villegas for comment but did not receive a response in time for publication.
Villegas was joined by Alderwomen Sophia King and Maria Hadden, who envision the pilot program starting with 5,000 families, according to the Chicago Sun-Times. Eligibility could be based on income limits or be sent to households run by single mothers.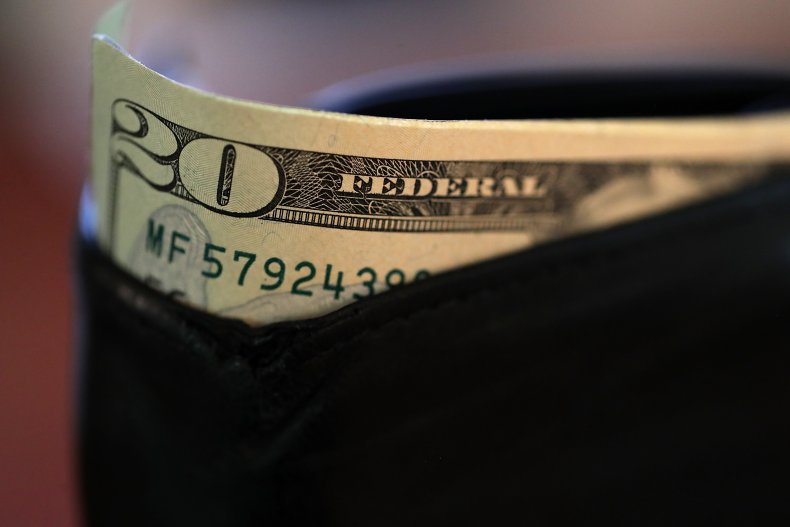 In 2019, Stockton launched a universal basic income program that gave 125 individuals $500 a month for two years. A study found it had a significant impact on recipients' mental health and the percentage of recipients who had full-time employment grew from 28 percent to 40 percent, according to NPR.
When compared to a control group, full-time employment for those who received the payment was twice as high. Amy Castro Baker, a researcher on the study, told NPR the $500 payments offset the pressure of constantly having to battle poverty and trying to make ends meet and gave people time to think about different goals and take time off work to interview for jobs.
"When you're working paycheck to paycheck, you don't have paid time off. To interview for another job is tantamount to taking a risk that could cost you $200. It could cost you an eviction. So a lot of people are stuck where they are," Michael Tubbs, the former mayor of Stockton and a leading force of the program, said at a Chicago City Council meeting on Thursday.
Tubbs called universal basic income a "New Deal moment" and pointed to unemployment being a bold idea when former President Franklin Roosevelt implemented it in 1935.
Gary, Indiana's pilot program is starting with 125 residents, who must be at least 18 years old and have an income of $35,000. Recipients of the $500 monthly payments will be chosen through a lottery system, according to WLS.
Putting it simply, King said in a statement that "cash is king." While payments would only go to a portion of Chicago's residents, she said the entire city's economy would benefit from the economic boost and stability monthly payments would give to "our most vulnerable residents."
By the end of the meeting, the pilot program had support from 15 other aldermen.