Chicago Mayor Dismisses 'Spreader' Concerns on Lollapalooza Amid CDC Guidance, Delta Rise
Chicago's annual four-day Lollapalooza music festival begins this Thursday, and members of the medical community are worried.
In an interview with NBC 5 Chicago, Dr. Emily Landon, executive medical director for infection prevention and control at the University of Chicago Medical Center, called Lollapalooza a "spreader" event and expressed her concerns on how the festival may impact communities around the country.
"I think a lot of people are going to get COVID at Lollapalooza," she said. "The real problem is not so much that a bunch of young people who come into Chicago getting COVID at this event. The real problem is them taking it back to places that have very low vaccination rates."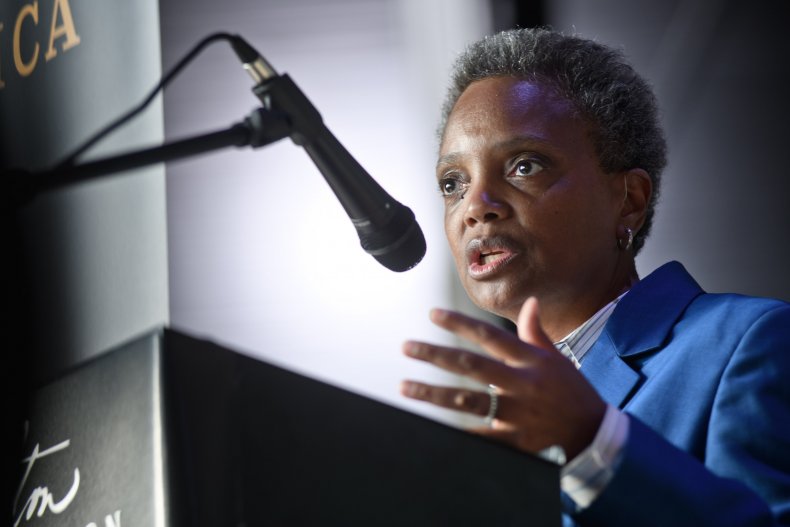 These comments come as others in the medical community expressed similar concerns, including Dr. Zachary Rubin, a Chicago-area immunologist, who told ABC 7 Chicago that with the event comes "significant risk."
Despite these concerns, Chicago Mayor Lori Lightfoot plans to move forward with the event. In a recent public address where she was asked about Landon's comments, Lightfoot made it clear that she disagreed with the doctor's concerns.
"God bless the critics standing on the sidelines, but I feel confident that the Lolla folks have a good, solid plan in place, and we're obviously going to hold them accountable to make sure that the plan is enforced," she said.
Lightfoot stressed that the festival is outdoors, adding that "large-scale events" have happened across the city all summer with "no major problems or issues."
According to reporting by ABC 7 Chicago, the event attracts 100,000 people per day. One-day ticket prices range from $130 to $2,000 with four-day packages going as high as $4,200. Souvenirs, drinks, and snacks are staples of the event.
"It's really all about money," Landon told NBC 5 Chicago.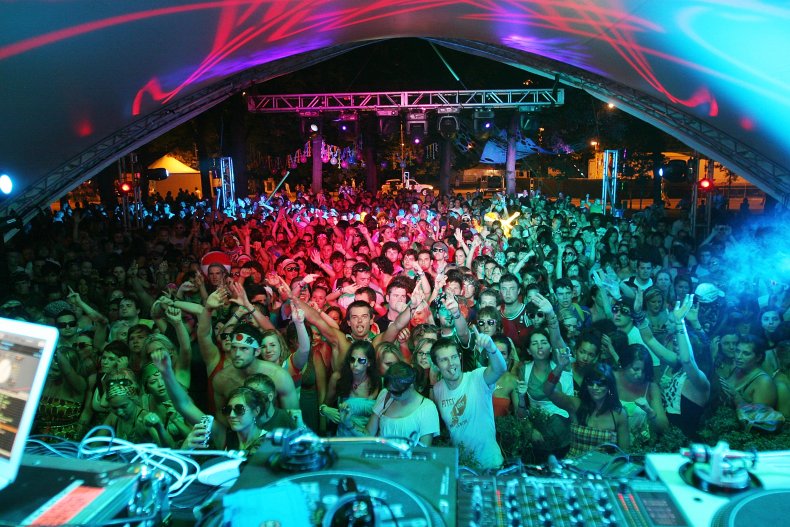 The city of Chicago's COVID dashboard reports Coronavirus deaths are down by 33 percent over the prior week and hospitalizations are down by 11 percent. However, cases are up by 69 percent and testing is down by 6 percent.
The city also recently updated its travel advisory, calling on people entering the city from Alabama, Alaska, Arizona, Florida, Kansas, Louisiana, Mississippi, Nevada. Oklahoma, Tennessee, Texas and Wyoming to quarantine upon arrival. This comes as the city adopted the CDC's new guidelines urging people to wear masks indoors.
In an event last Monday, Lightfoot commented on the state of COVID and how it pertains to restrictions in Chicago.
"We know that the risk to the unvaccinated is extremely high, not only for them getting sick, but also transmitting. So, I think everybody's got to make their decisions about what makes the most sense for them," Lightfoot said. "But if we see a surge anything like we've seen in the past couple cycles, then everything's on the table, but right now, I feel confident with the measures that are in place. But everything is subject to change."