Chicago Police Account of Laquan McDonald Shooting at Odds With Video: Report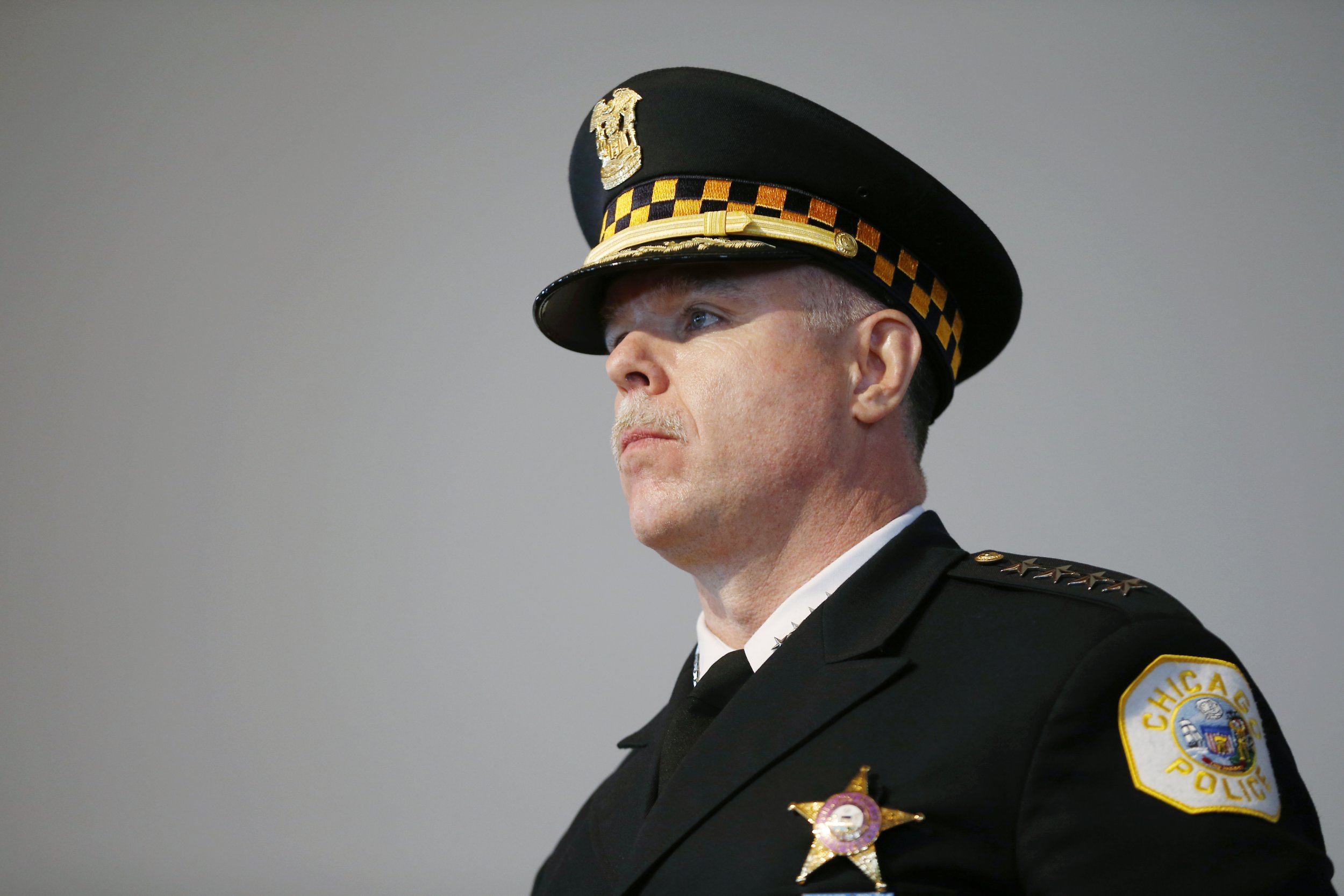 (Reuters) - A freshly released Chicago police account from the time of a white officer's 2014 shooting of a black teenager provides a description at odds with a dashboard video, according to the Chicago Tribune.
Chicago has been roiled by street protests and political turmoil since the November 24 release of video that showed the officer shooting 17-year-old Laquan McDonald 16 times after he jogged away from police cars.
The officer, Jason Van Dyke, on the day of the video's release was charged with first-degree murder in the October 20, 2014, shooting of the teen, who authorities say was carrying a knife.
Hundreds of pages of police reports released by the city late on Friday indicated that, during an initial police investigation, at least five officers corroborated Van Dyke's account that McDonald moved toward officers, according to the Chicago Tribune.
Reuters could not immediately obtain the police reports.
The reports written in shorthand refer to Van Dyke as VD and to McDonald as O, describing him as the "offender," according to the Tribune.
"VD believed O was attacking w/knife," said a police report of Van Dyke's account, as quoted by the Tribune. "Trying to kill VD. In defense of his life, VD backpedaled + fired."
In the video, McDonald is seen jogging away from patrol vehicles pursuing him from behind and then veering off diagonally at a walk as two more officers pull up in a squad car ahead of him.
Two policemen jump out of their vehicle in the center of the road and draw their weapons while advancing toward McDonald, who continues to move away. Within seconds he is struck by bullets, spins and crumples to the ground, his body jerking as he is hit by more rounds.
Van Dyke's lawyers have said the shooting was justified because he felt threatened.
The head of the Chicago branch of the Fraternal Order of Police could not be reached for comment.
Federal authorities are investigating the shooting.
In a statement to The Wall Street Journal, the police department said a local review of officer conduct in the shooting has been suspended in light of the continuing U.S. Department of Justice investigation.
"If the criminal investigation concludes that any officer participated in any wrongdoing, we will take swift action," the department said.
Last month's release of the dashboard video came under orders from a judge.
Chicago Mayor Rahm Emanuel, who is under intense scrutiny over his handling of the case, on Tuesday fired Police Superintendent Garry McCarthy.