Chicago Officials Release Video of White Police Officer Shooting Black Teenager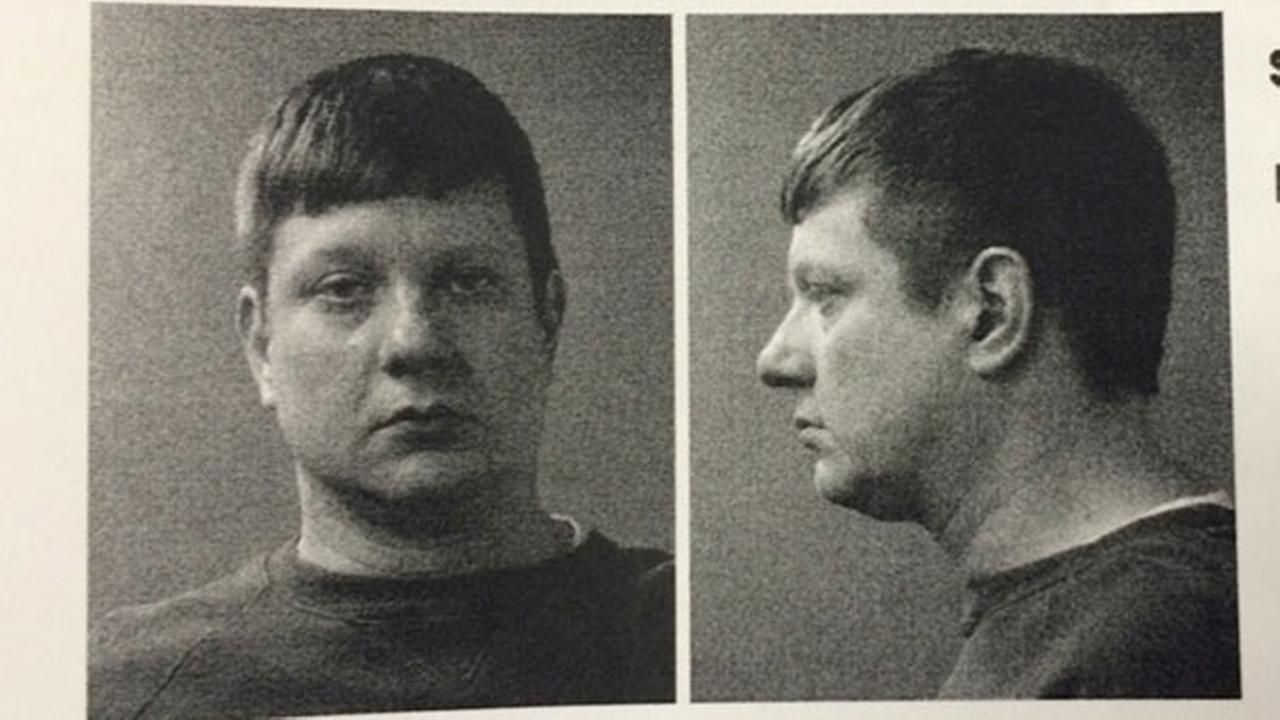 A Chicago police officer was charged with first-degree murder on Tuesday in the shooting death of 17-year-old Laquan McDonald. The Chicago police department released a video of the shooting on Tuesday evening and gave the press an hour to access it. Almost immediately, the website set up by the department crashed.
The officer, Jason Van Dyke, who is white, encountered McDonald, who was black, the evening of October 20, 2014, after receiving a dispatch indicating the teenager was breaking into trucks and stealing radios and walking with a knife in his hand, according to a circuit court document released by the Cook County State's Attorney's Office.
The document describes the shooting as such:
At 9:57:36, McDonald has crossed over the white lane divider, away from the officers, and [Van Dyke] has taken at least one step toward McDonald. McDonald's arm jerks, and his body spins around, and falls to the ground. [Van Dyke] is approximately ten feet away from McDonald when he fires his first shots. While McDonald falls, [Van Dyke] takes at least one more step towards him, at which point the angle of the dash camera changes and we can no longer see [Van Dyke] within the frame.

By 9:57:38, McDonald is still lying in the street on his right side/stomach, and there are two puffs of smoke as two bullets hit him. These puffs of smoke were later identified as clouds of debris caused by fired bullets.

At 9:57:51, McDonald is still lying in the street, and the last visible shot is fired. In the 13 seconds that he has been on the ground, his body has jerked and his arms have moved slightly. There have been three visible clouds of debris, indicating shots hitting the pavement near McDonald's body.
Several seconds later, Van Dyke's partner, who was not identified in the document, approaches McDonald to kick the knife out of his hand. The partner said McDonald was struggling to breathe at that time and was transported by Chicago Fire Department paramedics to Mt. Sinai hospital. He died en route.
The Illinois State Police Department determined that during the incident Van Dyke fired 16 shots—the full amount his 9 mm semi-automatic pistol held. McDonald was shot in the scalp, neck, chest, left elbow, left forearm, right upper arm, right hand, right upper leg and right lower back.
Van Dyke "was on the scene for less than 30 seconds before he started shooting, in addition to the fact that he starts shooting approximately six seconds after having gotten out of his car," the document notes. Eight other officers were on the scene, and none of them used their weapons.
A toxicology test determined there was PCP in McDonald's system at the time of his death, which could account for the officers' description of him "having a blank stare and a glazed look in his eyes" that indicated "he appeared to be under the influence of something." When McDonald was asked to drop the knife, he didn't respond, and he didn't speak with the officers at any other point.
According to the document provided to Newsweek by the state's attorney's office, McDonald did not advance on Van Dyke in any way. "None of the officers observed McDonald attempt to throw his knife at defendant, jump or lunge toward Van Dyke, raise his knife as if to stab defendant, or did anything that was obviously threatening toward defendant beyond what was depicted in the video and not responding to commands while carrying a knife." Several civilian witnesses also provided similar statements.
"With release of this video, it's really important for public safety that the citizens of Chicago know that this officer is being held responsible for his actions," state prosecutor Anita Alvarez said during a press conference.
The video's release is expected to bring unrest in Chicago. In the past, the deaths of black men at the hands of police officers have caused protests, most notably in Ferguson, Missouri, following the death of Michael Brown and in Baltimore following the death of Freddie Gray.
"We ask for calm in Chicago," the teenager's family said in a statement on Tuesday. "No one understands the anger more than us but if you choose to speak out, we urge you to be peaceful. Don't resort to violence in Laquan's name. Let his legacy be better than that."
"Jason Van Dyke does not represent the police department," Chicago Mayor Rahm Emanuel said at the press conference.
The video of the shooting is below. Viewer discretion is advised:
Chicago police officer Jason Van Dyke charges