Chicago Police Officers Disciplined for Taking a Knee in Solidarity With Colin Kaepernick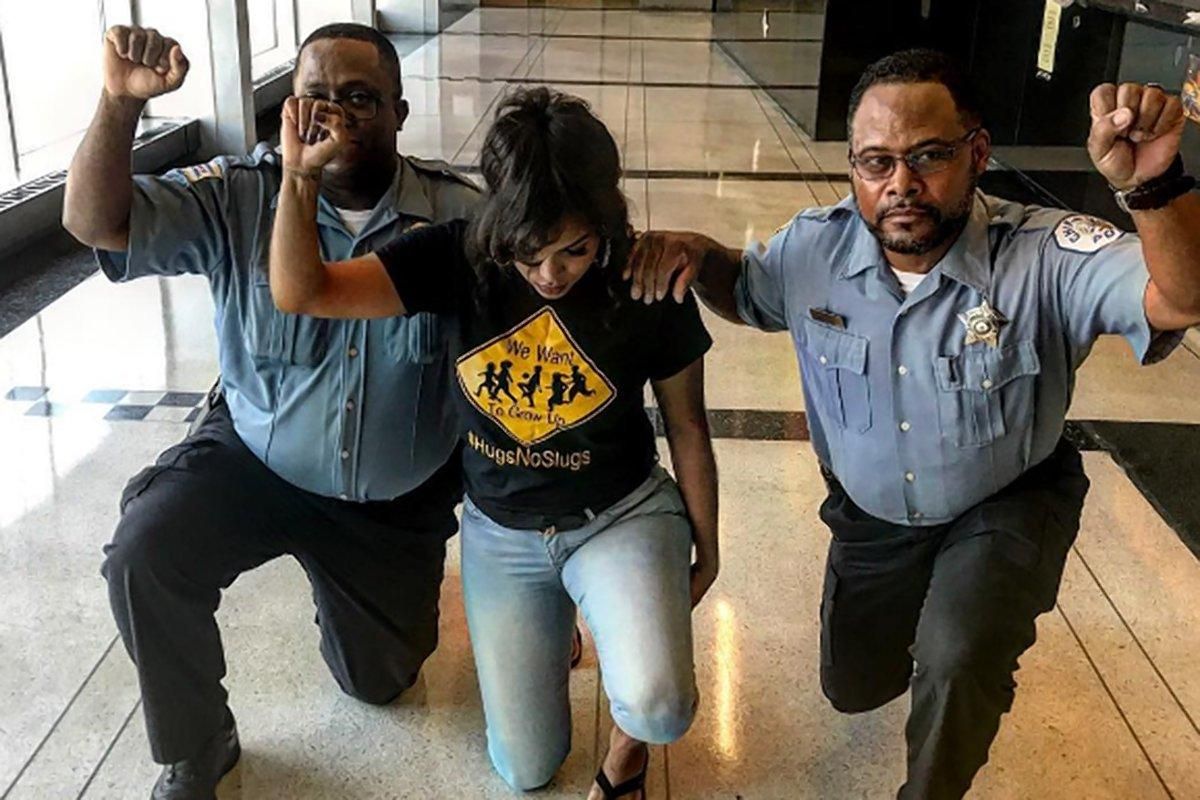 Two Chicago police officers who kneeled alongside an activist in a social media photograph that went viral will face disciplinary action for making a political statement while in uniform, a department spokesman said.
Activist Aleta Clarke posted the photo on Instagram Sunday, showing two police officers kneeling alongside her, with all three raising their fists.
In her caption to the photo with the officers, Clarke, who posts on Instagram under the name @englewoodbarbie, wrote "That Moment when you walk into the police station and ask the Men of Color are they Against Police Brutality and Racism & they say Yes... then you ask them if they support Colin Kapernick... and they also say yes... then you ask them to Kneel.!"
The picture had 1,926 'likes' by Tuesday morning.
Chicago Police Department spokesman, Anthony Guglielmi, told the Chicago Tribune that the officers had been disciplined and reminded of department policies banning political statements while in uniform.
"We will address it in the same way we have handled previous incidents in which officers have made political statements while in uniform," the spokesperson explained.
Over the weekend players across the NFL took to their knees as part of a wave of protests, after President Trump called for players who demonstrated during the national anthem to be sacked and games boycotted.
"Wouldn't you love to see one of these NFL owners, when somebody disrespects our flag, to say, 'Get that son of a bitch off the field right now,'" Trump said at an Alabama rally Friday night.
The anthem protests were launched last year by former San Francisco 49ers player Colin Kaepernick, who said he was taking a stand against police brutality toward African Americans.