Rogue Transmission Plays Hitler Nazi-era Propaganda Film on Chicago Police Radios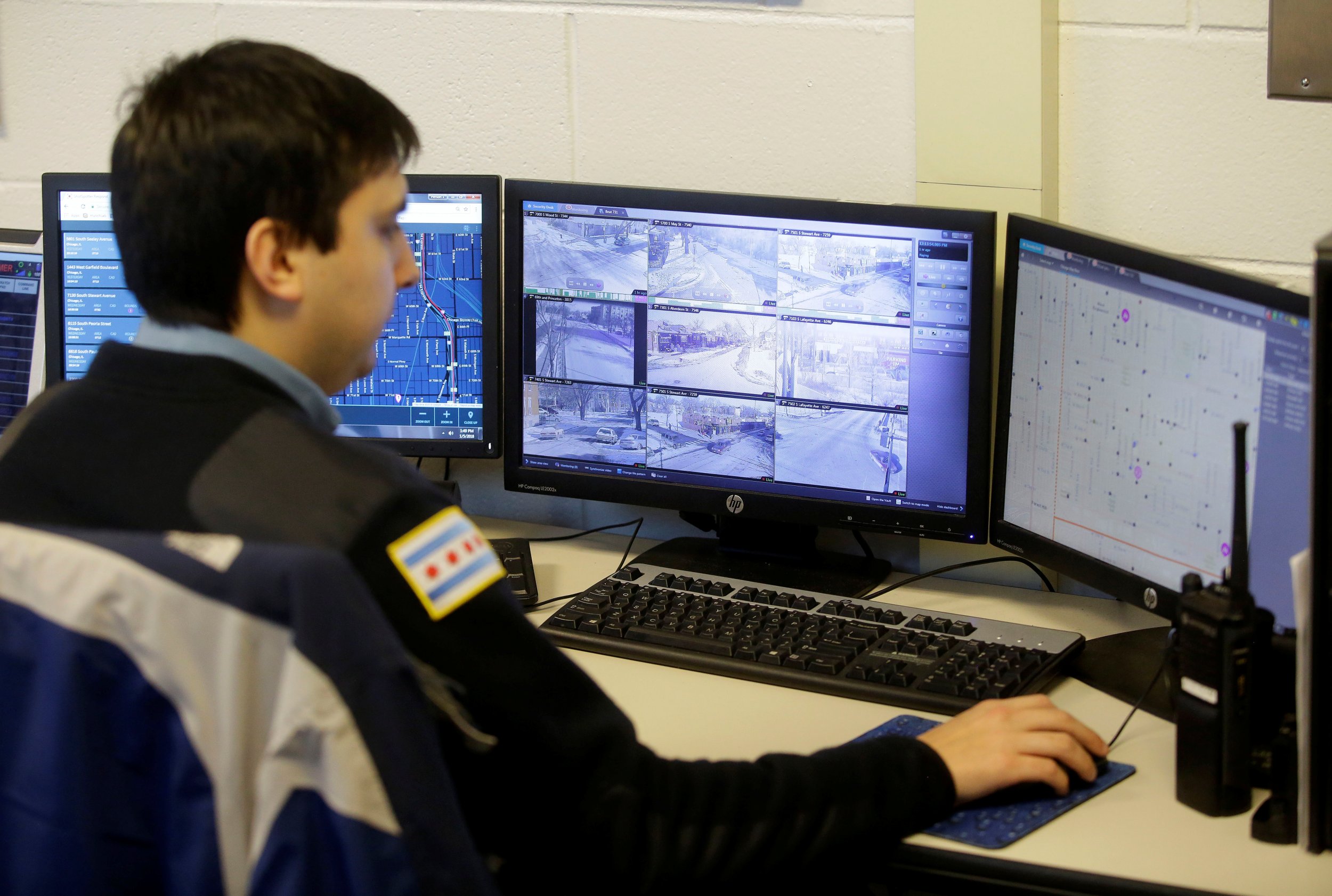 Chicago police radios were interrupted by a rogue transmission playing parts of an Adolf Hitler speech from a Nazi-era propaganda film, experts say.
The incident happened Wednesday night, when an unauthorized broadcast began intercepting normal radio feeds. The rogue transmission lasted for about four minutes, according to a report by The Chicago Tribune.
Imke Meyer, a Germanic studies professor from the University of Illinois at Chicago told the newspaper that based on audible key words like "Reich" and "Deutschland," it was evident the transmission was playing portions of Hitler's speech from Leni Riefenstahl's film "Triumph of the Will."
The 1935 film includes raw footage from Hitler at the 1934 Nazi Party Congress, where Riefenstahl was commissioned by the Third Reich to make a motion picture highlighting the party's prestige and success. According to a report by The New York Times, Riefenstahl repeatedly denied that he had any "political intent" and instead described the film as a documentary, or "cinema vérité."
Meyer said that the audio played on Wednesday likely came from the end of the film, where Hitler gives his closing speech to the crowd at the Congress convention.
During the rogue transmission, police officers were reportedly told to switch to a different, city-wide audio channel, like they would during any other radio problem.
The city of Chicago is currently investigating the issue, Melissa Stratton, spokeswoman for the Office of Emergency Management and Communications, told the Tribune.
After some speculation on social media that a police officer may have been listening to the speech and accidentally broadcasted it on air, Stratton clarified that the Hitler speech audio was an outside, unauthorized breach of the police radio.
News broke about the transmission after Chicago police scanner listeners picked up on the strange audio feed and wrote about it on Twitter around 8 p.m.