Chicago Police Scanner Captures Horrifying Moment Officers Gunned Down
Police scanner audio captured the horrifying moment two police officers were gunned down during a traffic stop on Saturday night.
Officers had pulled over a vehicle carrying two men and a woman near 63rd Street and South Bell Avenue in West Englewood at around 9 p.m. on Saturday when they were fired upon and returned fire, Chicago police first deputy superintendent Eric Carter said at a news conference early Sunday.
In police scanner audio posted on Twitter, a distraught officer at the scene can be heard yelling "officer down" and requesting help.
"Officer down, officer down, shots fired at the police," the dispatcher is heard saying before issuing a suspect description and requesting a police perimeter be set up. "Stay off my air, stay off my air, everybody stay off the air. I got an officer down, 63 and Bell, start rolling."
After the officer at the scene provides more information, the dispatcher adds: "Give me two ambulances, two ambulances, two officers down…."
Two officers—a male and a female—were struck, as was one of the people in the vehicle, Carter said. That suspect was taken to Christ Hospital in a stable condition, according to the Chicago Police Department.
"This evening, Chicago mourns the loss of one of its bravest and finest," Chicago police first deputy superintendent Eric Carter said at a news conference early Sunday. "And we have another officer who is struggling and fighting for his very life."
The wounded officers were taken to University of Chicago Medical Center. The female officer died, while the male is continuing to fight for his life, Carter said.
"We ask the city of Chicago to pray for both officers, their families, their fellow officers," he added.
Two suspects were into custody and a weapon was recovered from the scene, Carter added. In a news release, Chicago police said officers are continuing to search for a third suspect.
At the news conference, Carter was flanked by Chicago mayor Lori Lightfoot as he spoke outside the hospital, where a large crowd of officers had gathered.
"The officer who succumbed to her injuries was very young on the job, but incredibly enthusiastic to do the work," Lightfoot said, after spending time with the officer's family.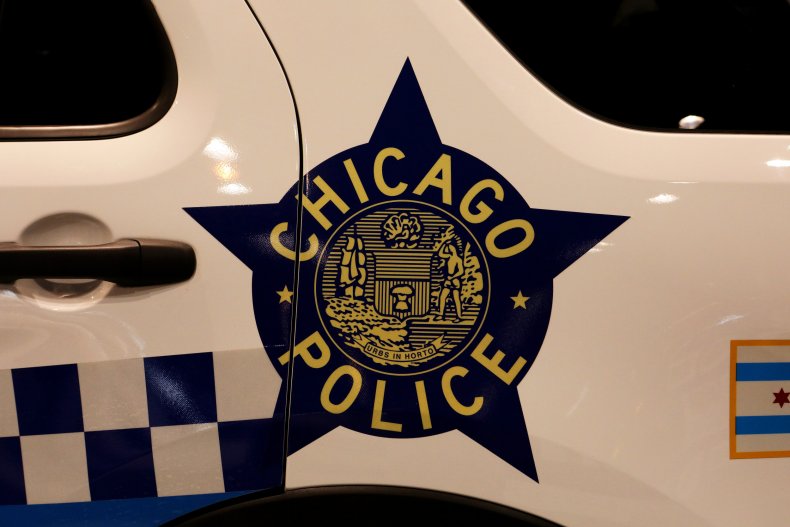 Lightfoot added: "We must remind ourselves every single day: our officers are fearless in the face of danger. They run to danger to protect us. We can never forget that, never forget the sacrifices that they make, every single day as we speak, to protect people and neighbourhoods, even in the face of violence.
"It's a very sad day, not just for the Chicago Police Department, and it is. It's a very sad and tragic day for our city."
Lightfoot added: "The men and women of this department deserve our support, they deserve our consideration and they deserve our prayers every single day, that they can return home safely to their families. Unfortunately that didn't happen tonight and our heart aches for the loss of life."
The incident is being investigated by the Civilian Office of Police Accountability, Chicago police said, and the officers involved will be placed on administrative duties for 30 days.