Chicago Police Take One Illegal Gun Off the Street Every 74 Minutes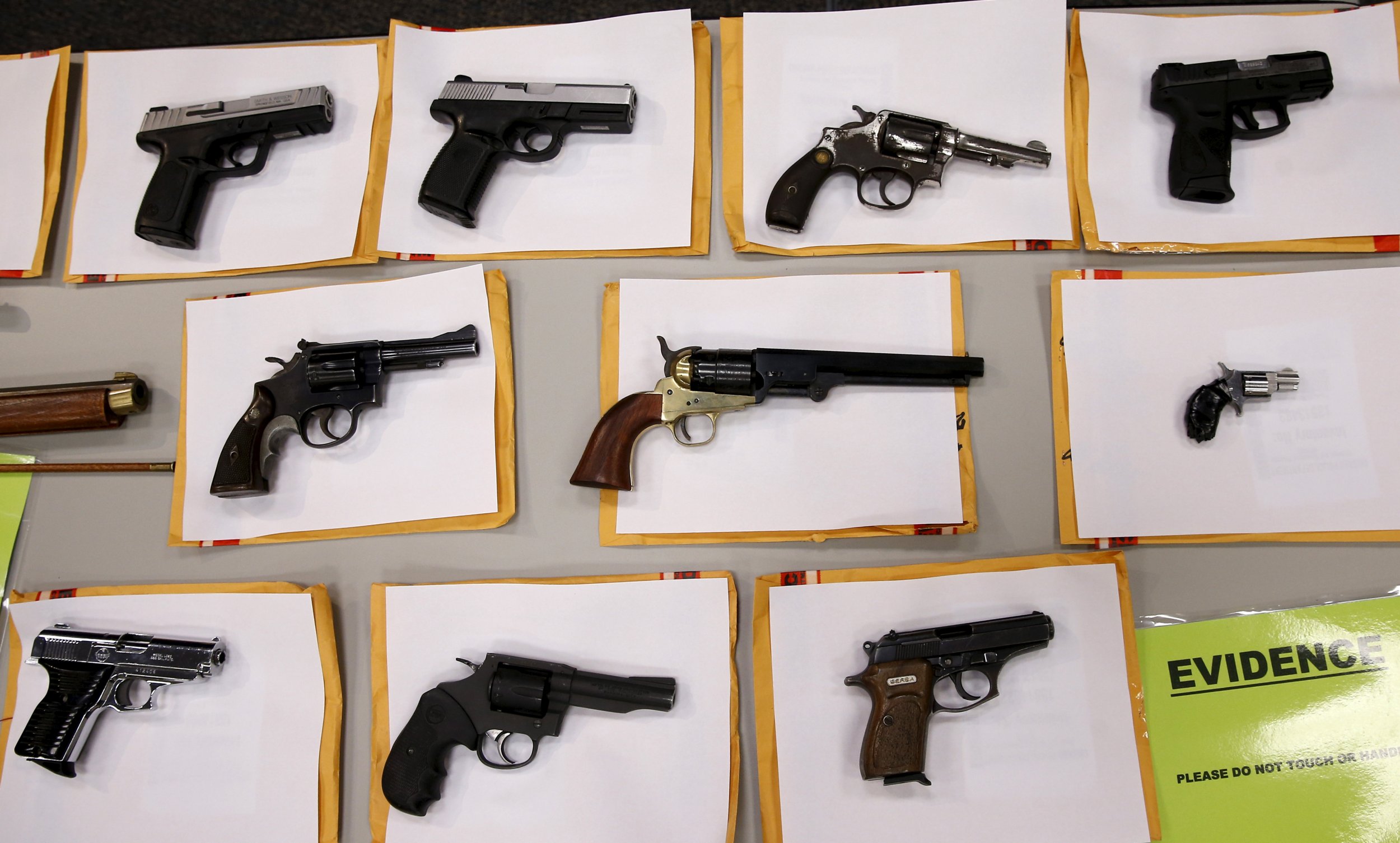 The Chicago Police Department has confiscated 6,521 illegal guns so far this year, the department announced in its monthly crime summary.
Chicago police estimates it removes an illegal gun from the street every 90 minutes. However, according to a data analysis by Newsweek, the department is collecting guns slightly faster than it claims. With 335 days so far this year and 6,521 guns removed, that is about 19 guns a day, or about one every 74 minutes.
"While the pace of gun crime appears to be slowing in the latter part of this year, gun violence in our city still remains at unacceptable levels," the department said in their crime summary. "Officers continue to focus enforcement efforts around violent offenders with gun arrests being up by more than 22 percent compared to last year and total arrests down by 11 percent."
Comparatively, 3,552 firearms were recovered in New York City, 3,601 in Detroit and 1,623 in St. Louis in 2014, according to firearms trace data compiled by the Bureau of Alcohol, Tobacco, Firearms and Explosives. The ATF found 6,429 firearms were recovered in Chicago last year—almost 100 less than so far this year.
The Chicago Police Department's statistics reflect its concern about unacceptable gun violence levels in the city. In 2014, the murder total at this time was 377; as of Tuesday, it's up over 13 percent, to 429, so far in 2015. Shootings are also up from 1,885 in 2014 to 2,221 this year.
Civilian complaints against police officers fell dramatically year-over-year, with 3,957 complaints so far this year and 4,863 at this time in 2014—a nearly 23 percent decrease. Police involved shootings are also down: In 2013 and 2014, there were 34 such shootings, 14 of which were fatal in both years. This year, there have been 19 officer involved shootings—seven of which have been fatal.
The crime summary was released on Tuesday morning, just hours before Chicago Mayor Rahm Emanuel fired police superintendent Garry McCarthy, whose dismissal was prompted by two major disturbances in recent months: first-degree murder charges for Jason Van Dyke, an officer accused of shooting black teenager Laquan McDonald, and the gang-related death of 9-year-old Tyshawn Lee.
Emanuel also announced the creation of a new police accountability task force on Tuesday, and over the weekend, Chicago officials announced city police officers will receive $2.2 million in body camera equipment.