Chicago Police Union Compares Vaccine Mandate to 'Hunger Games,' Tells Cops to 'Stand Strong'
A Chicago police union leader described a standoff over Mayor Lori Lightfoot's "tyrannical" COVID-19 vaccine mandate for city employees as The Hunger Games on Wednesday.
Chicago Fraternal Order of Police (FOP) Lodge 7 First Vice President Michael Mette made the remarks in a video posted to Facebook, comparing FOP members facing off against Lightfoot over their refusal to follow her public health measure with the dystopian science fiction franchise that involves children being forced to fight to the death for entertainment.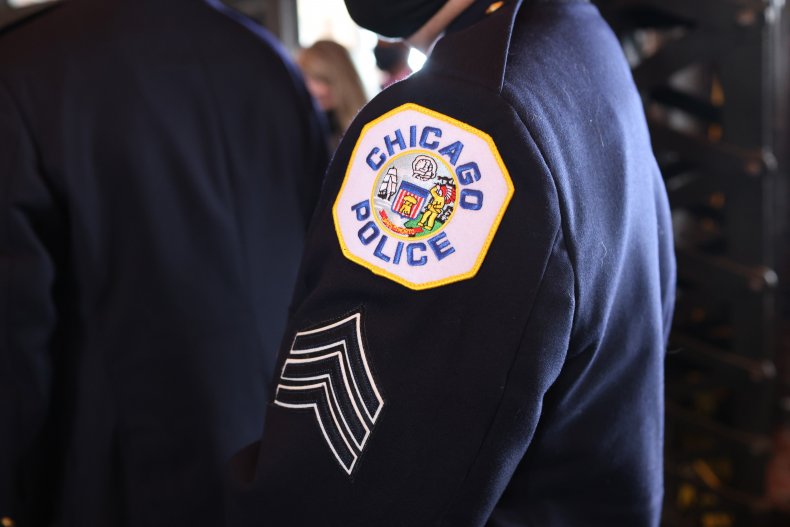 Chicago city workers were given until last Friday to comply with Lightfoot's mandate by disclosing their vaccination status to the city. Thousands of workers did not meet the deadline. Mette urged the non-compliant officers to "stand strong."
"Welcome to day three of 'The Hunger Games,' where we find out who the city is going to offer up as tribute," Mette said. "I understand that everybody's got to make this decision for themselves, but remember: If we fail to make them bargain with us on this issue, what issue is next? For all you young coppers out there, you got a long ways to go. And don't think it can't get worse."
"This isn't going to be an easy fight but you can't let their nonsense... I mean every day that the mayor and the superintendent get on tv and start talking they're lying," added Mette. "We need to stand strong on this."
Mette then accused Chicago Police Superintendent David Brown of promoting vaccines by "going on tv and taking a fake shot," describing Brown's leadership as "a joke." He later issued a correction to the video, writing that he had initially watched and edited video that "seemed to show the shot not actually being given" while admitting that the full "Super's YouTube video clearly shows the shot being given."
The Chicago Police Department has the lowest vaccine mandate compliance rate of any of the city's workers, according to the Chicago Sun-Times. Brown said on Tuesday that the department had met with "several hundred" officers who had yet to report their status and only 21 had opted to continue to defy the mandate and go without pay.
In Wednesday's Facebook video, Mette said that he and Chicago FOP President John Catanzara had put themselves in "a no-pay status" to "show solidarity for all our members that are choosing to go that route."
Lightfoot on Friday filed a restraining order to prevent Catanzara from speaking about the vaccine to the press or on social media platforms due to him encouraging officers to not report their vaccination status. Lightfoot said a statement that she would "not stand idly by while the rhetoric of conspiracy theorists threatens the health and safety of Chicago's residents and first responders."
As of Wednesday city officials were seeking to extend the restraining order against Catanzara, which was set to end on Monday, according to The Chicago Tribune. They will also reportedly ask for the order to be expanded to include other FOP officials.
Lightfoot's office had no comment when reached by Newsweek.