Chicago Police Union President Retiring Amid Board Hearings Over Social Media Posts
The head of the Chicago Police Department (CPD) union, John Catanzara, announced his retirement Monday in the wake of a number of controversial social media posts that led to a termination hearing.
Catanzara, president of Chicago's Fraternal Order of Police (FOP), stated that his resignation would take effect the following morning.
During Monday's press conference, Catanzara stated that "it was pretty evident very early on that this cake was already baked."
"I informed [the Chicago police board] of my intention to retire first thing tomorrow morning and put an end to this charade, which we already knew what the outcome was going to be," he added. "There was never a possibility under God's green earth that I was ever going to give this mayor the ability to utter the words 'I fired him.' It wasn't going to happen. Period."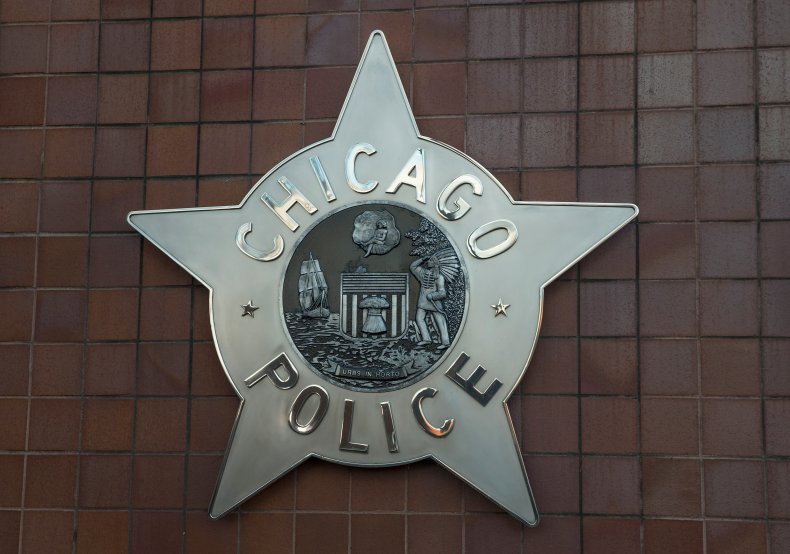 Catanzara, a 27-year CPD veteran, initially faced criticism after a number of racially charged and offensive social media posts that he made were brought to light.
This is in addition to "dozens" of reported allegations of misconduct throughout his three decades with the city.
The posts were made on his personal Facebook page, reportedly before he became FOP president. One allegedly referred to Muslims as "savages," and another hurled severe criticism at one of Catanzara's superior officers.
Inflammatory posts allegedly went back years, with Catanzara posting a picture of himself in 2017 stating "I [support] the 2nd Amendment." This violated a CPD policy against making political statements while on duty.
Additionally, CPD attorneys stated that Catanzara had filed numerous false or misleading reports against former police superintendent Eddie Johnson.
"This case is about an officer, John Catanzara, who violated the rules of conduct in efforts to bring attention to himself and, in the process, thumb his nose at superior officers and department directives along the way," CPD lawyer Jim Lydon said.
In all, CPD filed charges stating that Catanzara broke 11 department rules involving 18 social media posts. He was stripped of his police powers in 2020 while an internal investigation was conducted, becoming the first officer to be elected FOP president without having actual police powers.
The department recommended him for termination this past January, and the announcement of his retirement came after the first day of a termination hearing. Scheduled to last until Wednesday, the hearings will not move forward if Catanzara retires as he stated he will.
A consistent opponent of Chicago Mayor Lori Lightfoot, Catanzara has sparred with the mayor over a number of issues, specifically in regards to vaccine mandates for Chicago police officers.
However, this does not totally mark the end of Catanzara's career. KABC-TV reported that, because he retired and was not terminated, Catanzara will be allowed to remain as FOP president in an unofficial manner.
He has also stated that he is looking to take Lightfoot's top job, and in a surprising move, announced that he would be running for mayor of Chicago.
"I'm running against the mayor to change this damn city, because she is literally not only steering into an iceberg, she is literally telling them full steam ahead," he said. "So something's got to change."
Newsweek has reached out to the Chicago Police Department for comment.