Chicago Priest Who Burned Rainbow Flag While Reciting Exorcism Prayer Removed From Parish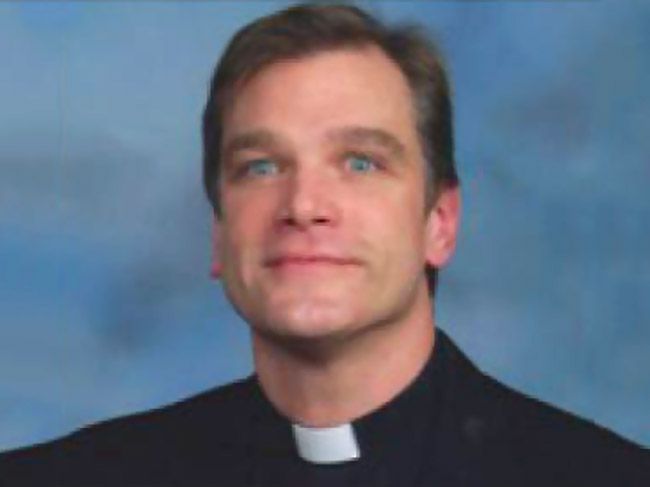 A Chicago priest who burned a rainbow flag on church grounds while performing an exorcism ritual earlier this month has been removed from his parish position.
Reverend Paul Kalchik, 56, a Catholic priest at Resurrection Parish, reportedly fled the Illinois church after church officials arrived to remove him from the premises.
Kalchik first announced his intentions in a September 2 bulletin, saying that the rainbow flag—found in storage—had once been displayed inside the church. The initial plan was to set it alight on September 29 to mark the Feast of Saints Michael, Gabriel and Raphael.
The priest ignored a request from the Archdiocese of Chicago to halt the controversial ceremony and burned the flag on September 14.
Cardinal Blase Cupich, Archbishop of Chicago, stepped in and last Friday confirmed Kalchik was no longer serving. "For some weeks now, I have become increasingly concerned about a number of issues at Resurrection Parish," he wrote. "It has become clear to me that Fr. Kalchik must take time away from the parish to receive pastoral support, so his needs can be assessed."
The rainbow flag, a symbol of gay pride, was emblazoned with a cross. The priest told NBC News last week the ritual had gone ahead despite church leaders' wishes.
"We did so in a private way, a quiet way, so as not to bring the ire of the gay community down upon this parish," Kalchik elaborated in an interview. "It's our full right to destroy it, and we did so privately because the archdiocese was breathing on our back." Kalchik said the flag had been cut into seven pieces and then burned in a fire pit, confirming images on social media.
"We took matters into our own hands and said a prayer of exorcism," the priest added.
The move led to protests from LGBT activists outside the church last week, local media reported. According to the Chicago Sun Times, the priest—who says he is also a victim of sexual abuse—claimed that church officials had been attempting to minimize the clergy sex abuse crisis.
"I can't sit well with people like Cardinal Cupich, who minimizes all of this," Kalchik recently told the publication. "Excuse me, but almost all of the [abuse] cases are, with respect to priests, bishops and whatnot, taking and using other young men sexually. It's definitely a gay thing."
In his earlier September 2 bulletin, Kalchik had stated: "The focus must always be on bringing people to Christ and saving souls. We cannot let the current troubles keep us from our mission to go make more disciples for the Lord, not should modern day distraction like global warning, LGBT 'rights' or even immigration issues ever take precedence over that mission."
Reports suggested that two men had confronted Kalchik on behalf of Cupich, saying that he would be sent to St. Luke Institute, a mental health facility, due to alleged "psychiatric issues."
Cupich has previously appeared to side with Pope Francis's seemingly more lenient position on homosexual men and woman being members of the modern Catholic church.
'A bigger agenda'
Last month, Cupich denied claims made by the Vatican's former ambassador to the U.S.—Archbishop Carlo Maria Viganò —who suggested in an 11-page testimony that the Pope had covered up allegations of abuse against a former archbishop, named Theodore McCarrick.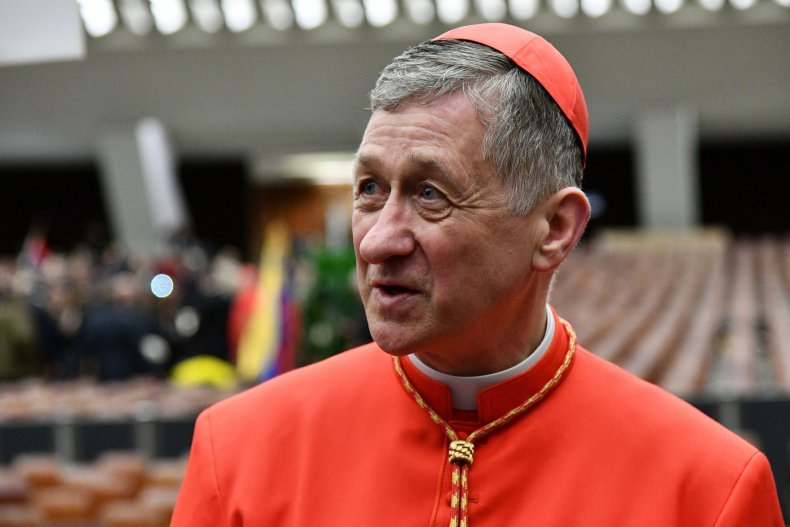 "The Pope has a bigger agenda," Cupich told NBC Chicago on August 28.
"He's got to get on with other things, of talking about the environment and protecting migrants and carrying on the work of the church. We're not going to go down a rabbit hole on this."
In the letter, which made headlines around the world, Cupich was named six times.
"Regarding Cupich, one cannot fail to note his ostentatious arrogance, and the insolence with which he denies the evidence that is now obvious to all: that 80 percent of the abuses found were committed against young adults by homosexuals who were in a relationship of authority over their victims," Viganò stated, later calling for Pope Francis to resign from his position.