Report: Chicago Has Seized and Sold Nearly 50,000 Cars Over Ticket Debt Since 2011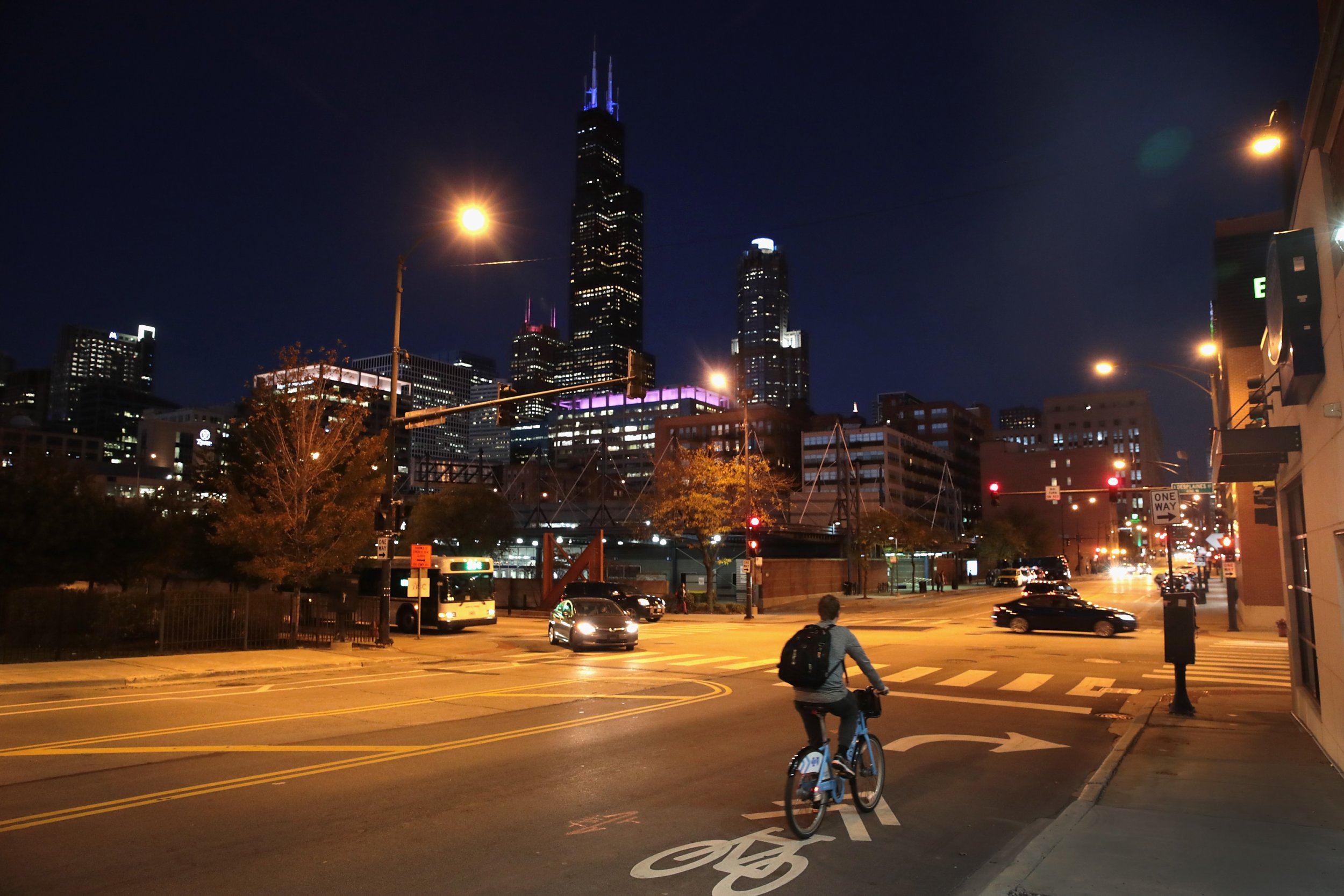 The city of Chicago has seized and sold almost 50,000 cars over the past seven years due to unpaid tickets, a practice that has disproportionately affected the city's poor and minority residents, according to a new investigation.
Often, the sales originated with a single ticket the car's owner was unable to pay in a matter of days, leading to a mountain of additional fines that proved insurmountable.
The tow-and-sell operation has generated millions for the city and its parking enforcement contractors. Car owners, however, received none of the proceeds and in many cases were left with thousands of dollars in ticket debt.
The scale of Chicago's car seizures was revealed Monday in a comprehensive analysis of towing records by WBEZ, Chicago's NPR affiliate. Since 2011, the city's parking and vehicle use enforcement system has impounded and ultimately sold off 49,151 cars, according to the WBEZ report.
In 2017 alone, Chicago booted about 67,000 vehicles for unpaid tickets, which include parking violations and failure to purchase or renew "city stickers," the city's road tax program. About a third of those cars were towed to an impound lot because the owner couldn't pay $100 within 24 hours to remove the boot. Ultimately, about 8,000 were sold to private contractors, often for just a fraction of the car's value.
In Chicago, the road to losing a car often begins with a missing or expired city sticker, which is required for all cars registered in the city limits. The vehicle sticker program is intended to raise revenue for street maintenance and other road-use needs.
For most cars, the city sticker costs about $87 per year. But the fine for not having a sticker is much higher: Today, it stands at $200 after the city council unanimously approved a 67 percent increase in 2012.
With late payment penalties and collections fees, a city sticker fine can quickly balloon to hundreds or even thousands of dollars, well beyond what low-income residents can afford to pay. That has led to a massive pile of debt owed by Chicago drivers — $275 million just for sticker tickets issued since 2012, according to an investigation by ProPublica Illinois.
The city aggressively enforces the city sticker requirement, especially in neighborhoods where residents are less likely to buy stickers or have the money to pay fines for having cars without them. According to the ProPublica report, the city's black neighborhoods are hardest hit — the 10 community areas with the highest rate of sticker ticketing are all at least 80 percent black.
As a consequence, many majority black and Hispanic neighborhoods in Chicago are among those that have a high number of cars seized and sold over ticket debt. In 2017, a majority of the cars sold off because of scofflaw-related ticket debt came from a handful of zip codes on the South and West Sides, according to WBEZ.
Chicago lawmakers have initiated some reforms to make it easier for low-income residents to afford city stickers or to pay fines if they are ticketed. Later this year, motorists will be able to pay for their stickers in four-month installments, a move aimed at encouraging more owners to purchase them in the first place.
The city is also weighing proposals to make impound and parking-related fees contingent on a resident's ability to pay.